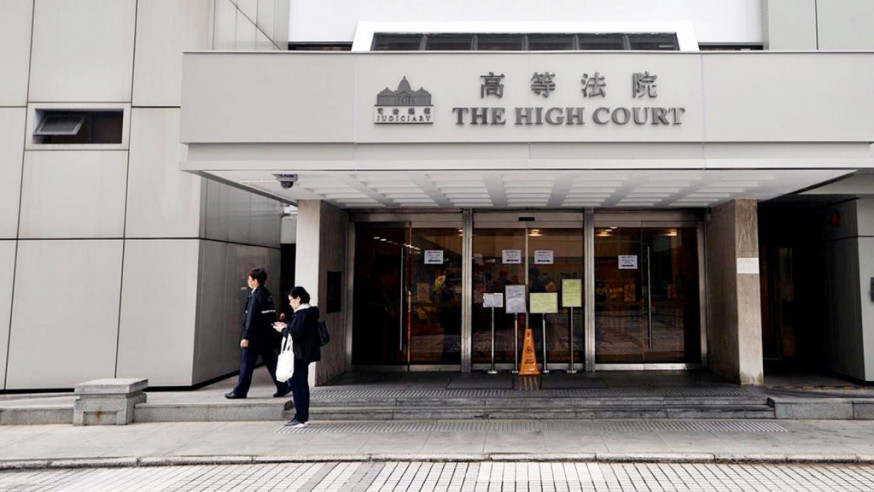 Father accused of raping daughter acquitted by jury
A father accused of raping his 19-year-old daughter twice three years ago and threatening to send her back to the U.S. at the peak of the Covid-19 pandemic walked free on Thursday as the High Court's nine-strong jury cleared him of all charges.
The father, identified as LCMB in the court, had earlier pleaded not guilty to two counts of rape and a count of indecent assault.

The charges allege LCMB, 60 at the time, of raping his daughter X between March 18 and 31 in 2020 for the first time. LCMB allegedly sexually assaulted X and raped her again one April day in 2020 as well.

After a 13-day trial before judge Albert Wong Sung-hau, the jury comprised of seven men and two women deliberated for more than four hours, and all nine jurors agreed to acquit LCMB of the two rape charges.

LCMB also saw the sexual assault charge against him cleared by the jury's 8-1 vote.

In previous court sessions, X testified that she was using her phone and reading in bed one day in March 2020 when LCMB pushed her down, took off her clothes, and had sex with her for 10 minutes.

X said she tried to resist but was threatened by LCMB that he would no longer give her pocket money and "throw" her back to the U.S.

X succumbed unwillingly, and LCMB had sex with her without using protection.

X felt she had been sullied, and the rape happened again a month later. X added she was ashamed of the incident and never told anyone about that, especially her mother, Y, who was in very poor health.

X also said she changed the lock to her room, but LCMB later warned the move was useless as he could still break the door and enter her room.

In November of that year, Y (mother) found X (victim) acting strangely and talked to X, who finally revealed all the sexual assaults she had experienced. The two then reported to the police in the company of a social worker.

X added prior to this case, LCMB had raped her twice in Shanghai and taken her virginity. Meanwhile, the defense accused X of smearing LCMB and referred to a medical report that said X's hymen was intact.

Judge Wong said he would later pass down his verdict for the legal costs of this case after the defense applied for all costs to be covered but faced objection from the prosecution.