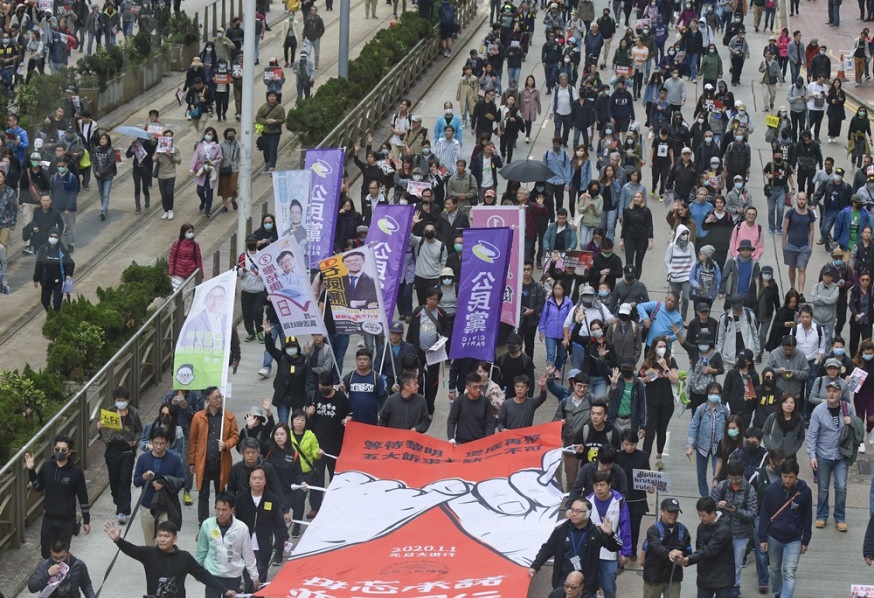 Fate of Civil Human Rights Front to be announced tomorrow afternoon
The latest news regarding the future of Civil Human Rights Front, an organization that had held protests and parades over the years, will be announced tomorrow afternoon.
Chung Chung-fai, temporary convenor of the Front, said they will make an announcement regarding the future of the organization tomorrow afternoon, when replying to media enquiries.

He refused to make further comments.

According to sources, a meeting was held last night and committees agreed to officially disband the Front.

Earlier police commissioner Raymond Siu Chak-yee said that the mass rallies the Front organized in the recent years may have violated the national security law, and said the force will dig deeper in its investigation.

Records showed that the Front has not held any protests since the legislation was implemented on June 30 last year.