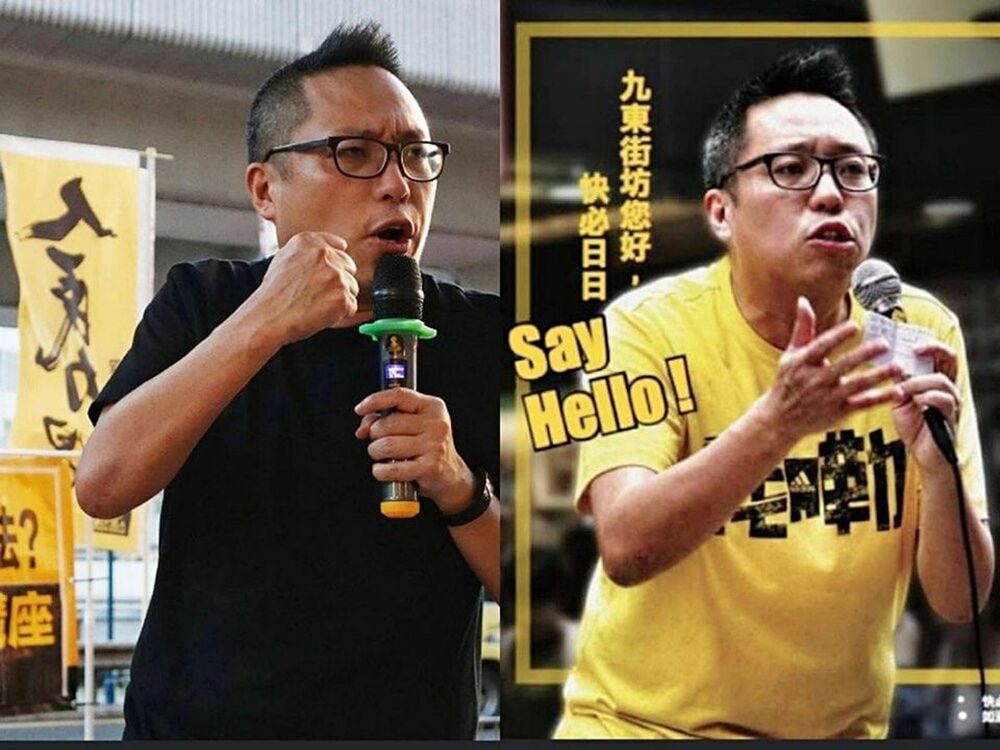 'Fast Beat' chanting record presented in court
"Fast Beat" Tam Tak-chi chanted slogans calling for misfortune to befall the family members of police officers, the district court heard, as the SAR's first sedition trial started.
The former radio host shouted "Liberate Hong Kong, revolution of the times" and demanded the police force disband at street stalls he set up, the prosecution added at the opening of the case yesterday.

Now the vice chairman of People Power, Tam, 48, pleaded not guilty to 14 charges, including seven of uttering seditious words, inciting others to take part in an unauthorized assembly and disorderly conduct.

He was the first SAR resident charged under the colonial-era sedition law and could be imprisoned for two years and fined HK$5,000 if convicted.

Deputy director of public prosecutions Anthony Chau Tin-hang told judge Stanley Chan Kwong-chi that Tam voiced protest slogans to incite hatred of the central and Hong Kong governments and of the police force.

Chau added that Tam hosted or attended eight public gatherings from January to July last year and led protesters in chanting slogans.

Tam chanted "Liberate Hong Kong, revolution of the times" 171 times and "Corrupt cops, may all your families die" 102 times, he said.

Chau also alleged that Tam had made groundless accusations against the police when he set up stalls and claimed that officers had beaten, shot and killed people.

The defense said it would not be calling two witnesses who gave evidence in the case of Tong Ying-kit, who was convicted this week of inciting succession and terrorism, after Chan said the high court has handed down a persuasive interpretation on "Liberate Hong Kong, revolution of the times." However, University of Hong Kong English professor Janny Leung Hiu-chi will testify, the defense said.

Also during the hearing yesterday, Chan warned people in the public gallery to remain quiet and comply with orders.

To maintain the court's dignity, Chau added, he would arrange for people in the public gallery to be video recorded "if needed."

That came after people waved to Tam.