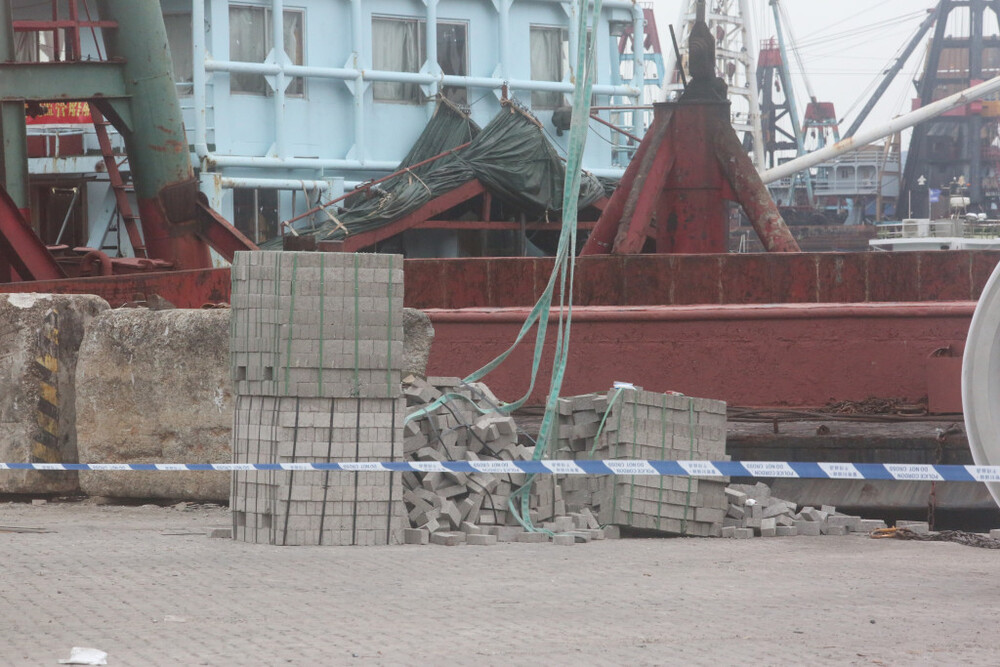 Family questions safety measures after young man killed by bricks in industrial accident
The family of a 26-year-old worker who was killed by falling pallets of bricks while working on an industrial site yesterday questioned the employer's failure to provide safety equipment.
A part-time worker surnamed Wong was crushed to death by falling pallets of bricks while assisting in moving the bricks as cargo at the New Yau Ma Tei Public Cargo Working Area in Tai Kok Tsui at around 4pm yesterday afternoon.

During the accident, the nylon rope that held the pallet of bricks was suspected of having broken as Wong was helping to lift them, causing the bricks to come loose and fall, crushing him. Wong was to move out of the way in time and was struck multiple times, sustaining injuries all over his body. He was then rushed to the hospital but certified dead later in the night.

More than ten of Wong's family members attended the Kwai Chung Public Mortuary to identify his body on Tuesday morning.

Wong's elder brother said the deceased worked at a logistics company and had a part-time job at the industrial site.

The father of Wong questioned his son's employer for putting him to work without abiding by safety codes.

"He was not provided with a safety helmet by the company when he was working," said the father.

According to his elder brother, Wong was the family breadwinner and lived with his father and younger brother in a residential flat in Tin Shui Wai.