Jury rules that 21-year-old Suki So died of natural causes in 2017, but family say five-day hearing failed to address their concerns over medical treatment, or tell them why daughter was placed in a straight jacket for CAT scan.
The death of a university student who experienced a sudden and severe heart condition in Hong Kong nearly five years ago was unavoidable, an inquest jury has held.

The four men and one woman returned a unanimous verdict of death by natural causes at the Coroner's Court on Monday in the case of Suki So Kit-yan, who died of complications three weeks after falling into a coma on January 4, 2017.

While the panel found the 21-year-old's death could not have been prevented, despite delays during the medical procedures, her family said the five-day inquiry left many questions unanswered and grievances unheard.

So, an Education University undergraduate studying early childhood education, was admitted to Princess Margaret Hospital in Kwai Chung that morning with shortness of breath, chest pain, heart palpitations and dizziness.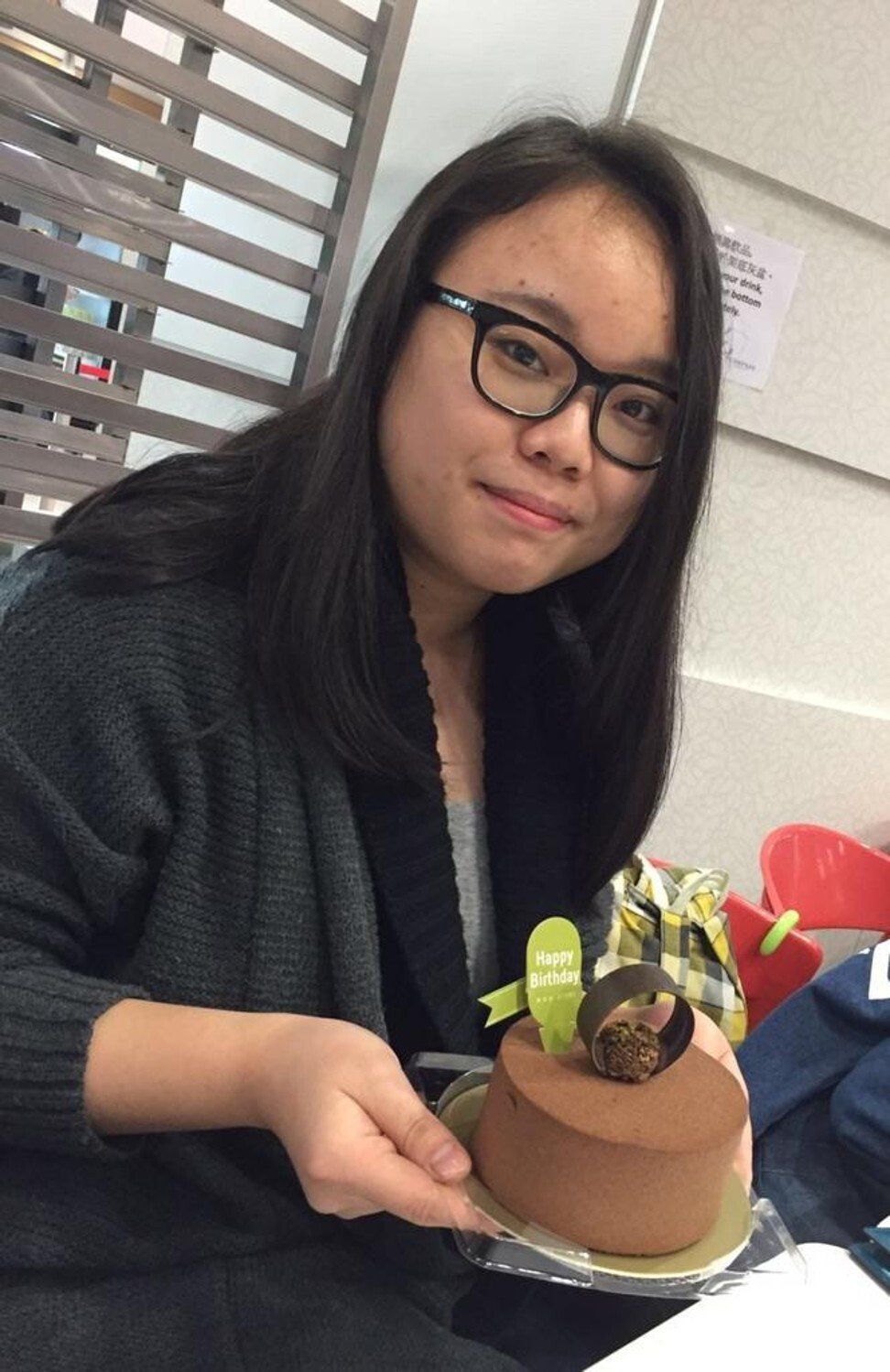 Late university student Suki So.

Initially showing no apparent signs of heart disease, her health took a sharp turn for the worse in the evening when she began tossing and turning vigorously and vomiting blood.

It was only after the student suffered a cardiac arrest that doctors diagnosed her with acute fulminant myocarditis, characterised by the sudden and severe inflammation of the heart muscles.

So never regained consciousness as her heart stopped beating on three more occasions that night, for a total of 55 minutes, causing extensive and permanent brain damage. She was certified dead on January 26.

An autopsy concluded the fatal heart episode was caused by a virus infection, possibly a result of a cold she had a month earlier.

A cardiology expert testified that detection of myocarditis was made difficult by its overlapping symptoms with those caused by other ailments, such as infection to the central nervous system.

With a fatality rate of 25 per cent, the disease had no cure and hospitals could only offer palliative care for patients, the expert said.

So's family complained about the perceived lateness in conducting a blood analysis on the student, as well as a 10-hour delay in her attending doctor administering antibiotics.

The family also cast doubt on medical workers' decision to put the student in a straitjacket for a full-body scan, a move which might have exacerbated her heart episode, even though she did not display any violent tendencies.

The jury made seven recommendations to the Hospital Authority, including clear guidelines for restraining patients, close monitoring of heart disease patients and ways to ensure patients were given medication as soon as practicable.

Zoe So, the deceased's older sister, said many doubts were left unresolved despite the ruling.

She said she was most concerned about whether her sibling's death was related to two shots of anaesthetics she received during a CAT scan when her health was rapidly deteriorating, but the inquiry had offered no evidence to clear that suspicion.

She also lamented her lack of financial resources and legal expertise to challenge the health authorities' findings, as the family was denied legal aid on the grounds that the circumstances of So's death were not questionable enough to warrant government subsidy for hiring lawyers.

"[Court officials] have said this was not the place to discuss negligence or errors in the medical process, but the problem is that we cannot find a place elsewhere to discuss the matter," she said. "We don't have the resources and we don't know what to do."

Zoe So said her sibling's death had become taboo within her family, and her mother would get emotional whenever she remembered her lost child.

"We find it very difficult to move on," she said.