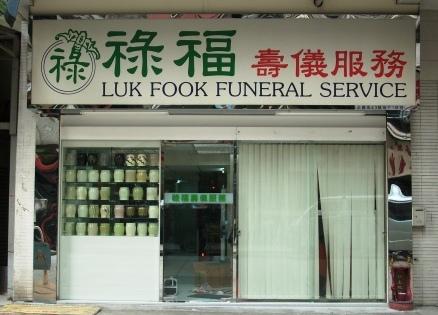 Family forced to stage funeral without body sues company over bodies mix-up
A family filed a writ to the District Court on Thursday to seek compensation from a funeral services company, which mixed up two bodies and led to the wrong body being burned to ashes before a proper funeral two years ago. 
The writ was filed by the late father's wife Yeung Ngan-kiu, and his four children Wong Ching-yi, Wong Ching-ha, Wong Kui-hang and Wong Wing-sheung. It listed Luk Fook Funeral Services Ltd as the sole respondent. 

The Wong's "continue to suffer form immense shock, pain, regret, remorse, anxiety and frustration" after the bodies mix-up, according to the writ. And they wish to claim damages for nervous shock, emotional distress; pain, suffering and loss of amenities (PSLA), pending assessments; and interests and costs. 

The late father Wong Shea-sing who suffered cancer died at the age of 79 on May 1, 2020. His body was kept at Global Funeral Parlor as instructed by his family, and was to be buried after the funeral. 

The Wong's stated in the writ that their investigations revealed two staffers of Luk Fook arrived at the mortuary of Global on May 18 to retrieve the body of another deceased man Lam Tsz-fung for a funeral. 

Mortuary staff then opened compartment D4 in which Wong's body was kept, instead of compartment D5 in which Lam's body was kept. 

Yet, the two staffers from Luk Fook didn't perform any standard operating procedures to verify the identity of Lam, such as looking for the name tag and referring to Lam's facial features to a photo provided by Lam's family. 

Wong's body, placed in a glass coffin, was then sent to Haven of Hope Hospital for Lam's funeral in the morning, and staffers from Luk Fook didn't further verify the identity of the body before sealing the coffin. 

Wong's body was later cremated at the Cape Collinson Crematorium in the afternoon. 

The Wong's then accused Luk Fook breached its duty of care as its staffers negligently and carelessly collected Wong's body for Lam's funeral, and wrongfully caused Wong's body to be cremated. 

In June 2020, the Wong's staged a funeral for their late father at the Kowloon Funeral Parlor, but without his body.