Long queues at hospitals put off some elderly patients who chose to go home, only to die later.
The families of some Hong Kong Covid-19 patients who died want the government to ensure that medical help goes to those who need it most, so that more lives can be saved in the city's ongoing fifth wave of infections.

They said their family members died after remaining at home because they found long queues of sick people waiting to be admitted to hospitals and did not receive timely treatment.

They urged the health authorities to give priority to admitting the most vulnerable patients, including elderly people and children.

Medical expert Dr Leung Chi-chiu agreed that lives could be saved if help went to those who needed it most.

Housewife Olivia Chung*, 40, said her 83-year-old father was infected on March 2, but the sight of elderly patients waiting on beds outside Kwong Wah Hospital in Yau Ma Tei had scared him off seeking treatment there.

Unvaccinated and living with heart disease, he chose to stay at home in Wong Tai Sin instead. Five days later, he died.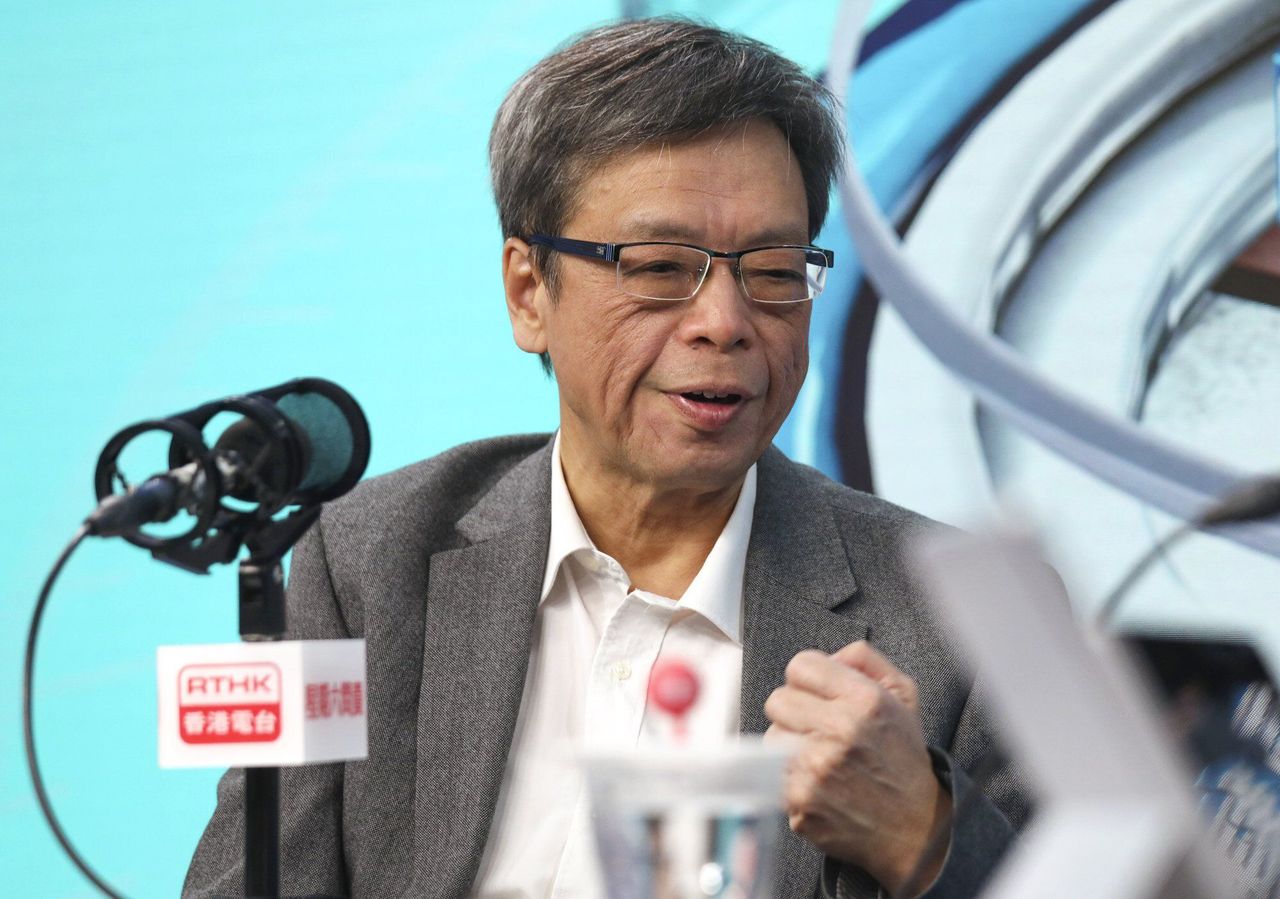 Medical expert Dr Leung Chi-chiu says lives can be saved if help is prioritised.

She said her father might have lived if he could have been admitted to hospital. She was also upset that he did not receive any medicine from the government after declaring himself Covid-positive.

"The deaths of Covid-19 patients are just numbers to them," she said.

Her father, a retired accountant who enjoyed going to art exhibitions, had no choice but to stay at home given the situation in hospitals struggling to cope with large numbers of infected people since the fifth wave of infections began last December.

She said she had been suffering from insomnia since his death, and had not claimed his remains after more than two weeks because of the high number of bodies waiting to be released from the city's mortuaries.

Hong Kong has been struggling to curb its fifth and worst wave of Covid-19 infections, triggered by the highly transmissible Omicron variant of the coronavirus. There have been 1,167,713 confirmed cases and 8,061 related deaths as of Saturday.

Chung said the government had to do a better job, adding that nobody seemed responsible for "loopholes" in the delivery of care to those who fell ill with Covid-19.

Business owner Philip Yeung, 53, said his 85-year-old father had mild symptoms after testing positive on March 1, but chose to stay at home when they found long queues at public hospitals.

When his condition worsened five days later, he was admitted to Tseung Kwan O Hospital, where he remained for 14 days before he died on Tuesday.

Yeung said that with the help of hospital staff, he and his family were able to see his father alive for the last time through a video call, and the sight of the elderly man waving goodbye would be forever engraved in his memory.

Before the pandemic, his father enjoyed going out to try different restaurants. He had received three shots of the Sinovac Covid-19 vaccine, but had a chronic lung disease.

"It's heartbreaking to accept that such an outgoing, active person is gone suddenly," he said. "More deaths will happen in Hong Kong if the government doesn't focus resources on helping those in need."

Yeung urged the authorities to prioritise treating children under 12, patients with chronic medical conditions and those over 70.

"If the government allocates resources better, more people's lives can be saved," he said.

Lawmaker Priscilla Leung Mei-fun, whose 63-year-old brother died at home in early March after being infected with Covid-19, also accused the government of not allocating medical resources appropriately.

She agreed that the authorities needed to give priority to treating high-risk patients.

Respiratory disease expert Dr Leung Chi-chiu said the government did not have an emergency response system in place, and that had led to delayed treatment and even deaths of Covid-19 patients.

"The government should have been alert when Omicron was spreading rapidly in many countries in January with tens of thousands of infections," he said.

Although the government set aside about 3,000 hospital beds last December, they were not enough even for daily infections at the time.

"Not only Covid patients, but also emergency non-Covid patients could not receive timely treatment," he added.

He also urged the government to give priority to those who needed help most, and to take steps to prevent the medical system from being overwhelmed again.

Chief Executive Carrie Lam Cheng Yuet-ngor, whose term ends in June, said last Sunday that any large-scale evaluation of her administration's handling of the pandemic would be left to the next government, with herself in an advisory role.

"A public health crisis of this magnitude deserves a full review," she said. "But now is not the time to be distracted from the current situation."