Force's National Security Department documented 587 reports from news site, but only sought prosecutors' advice on 30 before dispensing with rest, court told.
A fair trial has been rendered impossible for two former top editors at the now-closed Stand News website who have been accused of sedition because of police officers' "irresponsible" destruction of potentially exculpatory evidence, a Hong Kong court has been told.

Defence lawyers on Monday summed up their arguments in support of an application to the District Court to end the trial of former editor-in-chief Chung Pui-kuen, 53, and ex-acting editor-in-chief Patrick Lam Shiu-tung, 35.

The pair are charged with conspiracy to publish and reproduce seditious publications over 17 stories said to have attacked the central government, the city administration and the Beijing-decreed national security law. Stand News' holding company, Best Pencil HK and also accused, is unrepresented in the proceedings.

During the trial, the court heard two senior inspectors from the force's National Security Department had documented a total of 587 reports from the news site, but had only sought prosecutors' advice on 30 of them before dispensing with the rest.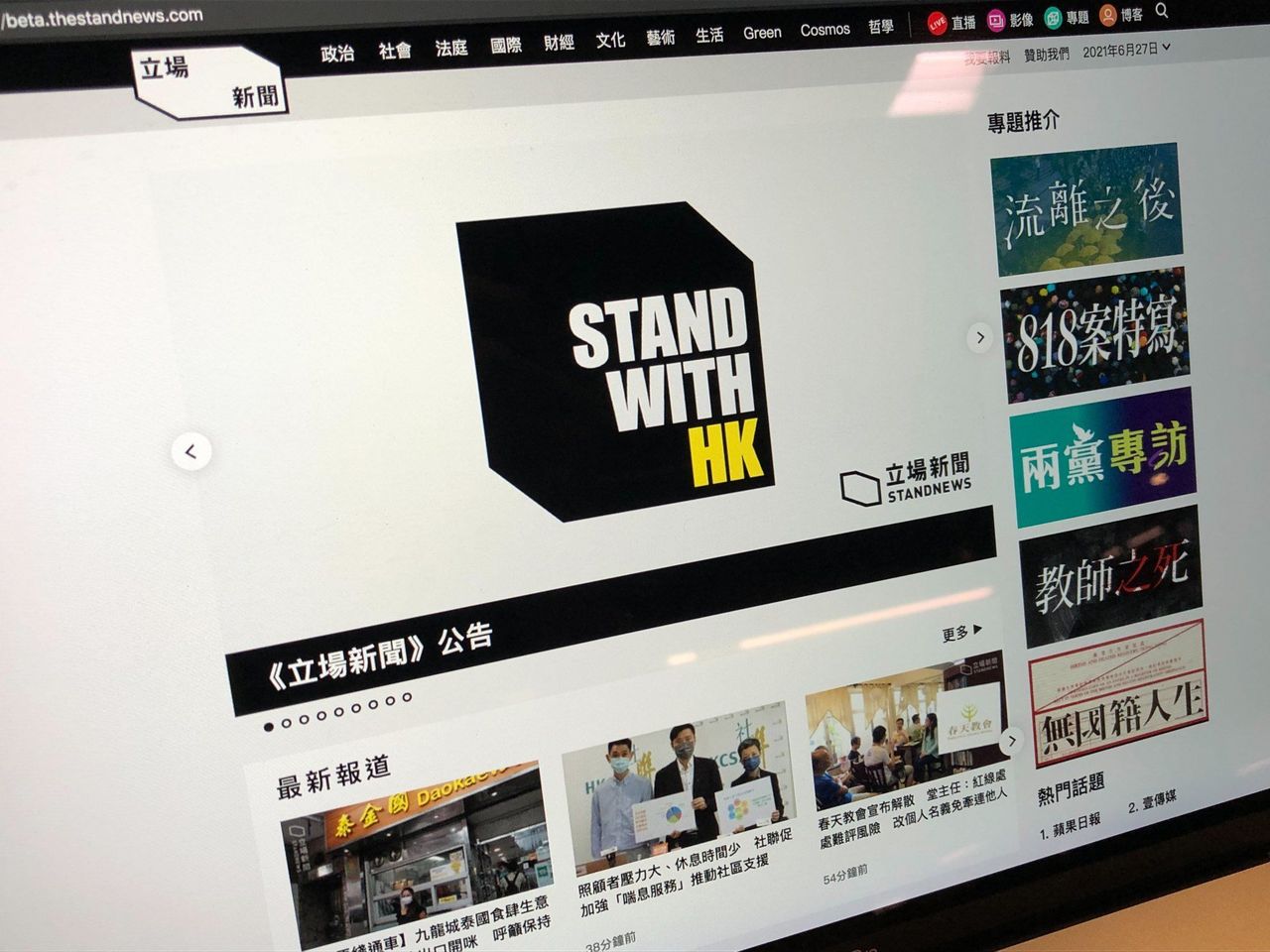 The website of the now-closed Stand News.
Legal counsel David Ma Wai-kwan on Monday said it was "beyond imagination" for two high-ranking officers to believe they did not need to keep records of an investigation into serious allegations against a media outlet.
"This is not how a responsible investigator would conduct himself in the course of a legitimate inquiry," Ma said.
The counsel also warned the court against analysing the 17 reports hand-picked by prosecutors out of context. These articles were among a total of the 30 examined by the police in preparation for the case.
He argued those destroyed stories may have contained evidence that Stand News had carried out responsible journalism by presenting views from both sides, but a police crackdown late last year had forced the news portal to remove all of its web content, meaning his clients could no longer prove their contention after the police copies were discarded.
"We should have been able to provide your Lordship with at least a better picture of the case, but now we have been deprived of that chance," Ma told judge Kwok Wai-kin, a jurist approved by the city's leader to oversee the trial.
The judge earlier released Chung and Lam on bail after nearly a year of incarceration for them to better instruct their legal representatives on their requests for a permanent stay of proceedings.
Lead prosecutor Laura Ng Shuk-kuen argued her team did not breach their duty of disclosure under the Prosecution Code, adding that there was no evidence any police officers had been involved in misconduct or acted in bad faith.
Ng pointed out that prosecutors were not obliged to preserve every piece of information they received during the investigation for use by their opponents at the trial, otherwise it would be an "impossible burden" on the prosecution.
"If the 587 articles were submitted as evidence, they would assist the prosecution rather than the defence," Ng added.
The court will rule on the stay of proceedings application on Thursday at the earliest.