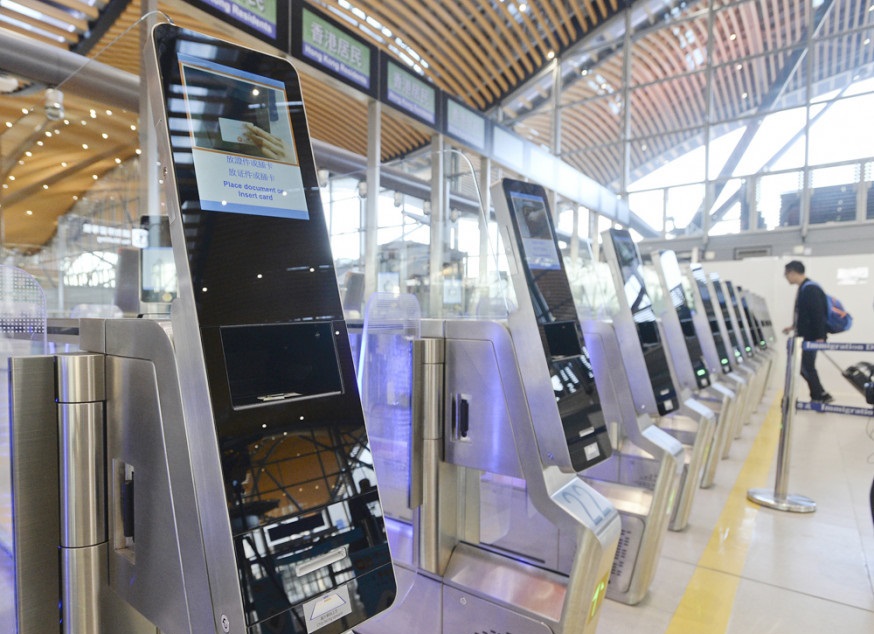 Facial recognition to be applied in e-channels: Immigration Department
Hong Kong residents will be able to cross borders by looking up a camera when Immigration Department extends the use of facial recognition technology at more border channels in the end of this year.
The department expected the contact-less e-channel services to commence near the end of this year.

The department submitted documents to the Legislative Council and said that eligible residents can choose to use these contact-less e-channels when passing through immgiration checkpoints.

They pointed out that residents only have to enter the e-channels with their ID cards and an encrypted QR code generated from their smartphones, and then look into the camera for facial identification.

During the process they won't have to contact the fingerprint scanner.

The department planned to install these contact-less e-channels at different immigration checkpoints in the city. The service will then be expanded to other eligible travellers.

They also pointed out that contact-less e-channels can help reduce citizens' contact with public facilities, allowing them to enjoy faster, more convenient and hygienic travel.

Records showed that e-channels with facial recognition technology were already in service in 2017, for travellers with electronic passports to go through departure procedures under government's "Smart Departure" scheme.