Shares climb in after-hours deals as the company's forecasts for revenue in the current quarter suggest the ad downturn may be easing at a time when Meta places a greater focus on efficiency.
Facebook's parent firm recorded a 55% drop in profits during the final quarter of 2022 - the result of a $4.2bn restructuring charge that included the cost of thousands of job cuts.

Meta Platforms, which also includes WhatsApp and Instagram in its stable, said its net income profit measure slumped to $4.65bn between October and December.

That was down from a figure above $10bn during the same period in 2021.

However, its quarterly revenue, ad revenue and Facebook's daily active user measures all beat market expectations.

Users of its platforms, taken together, were up 4%, with Facebook's alone hitting two billion.

Shares, down by about 60% from their September 2021 peak at the market close, were up by more than 12% in after-hours trading.

That was explained, analysts suggested, by Meta's forecasts for first-quarter revenue.

They came in above Wall Street estimates, signalling a rebound in demand for digital ads after months of weak sales.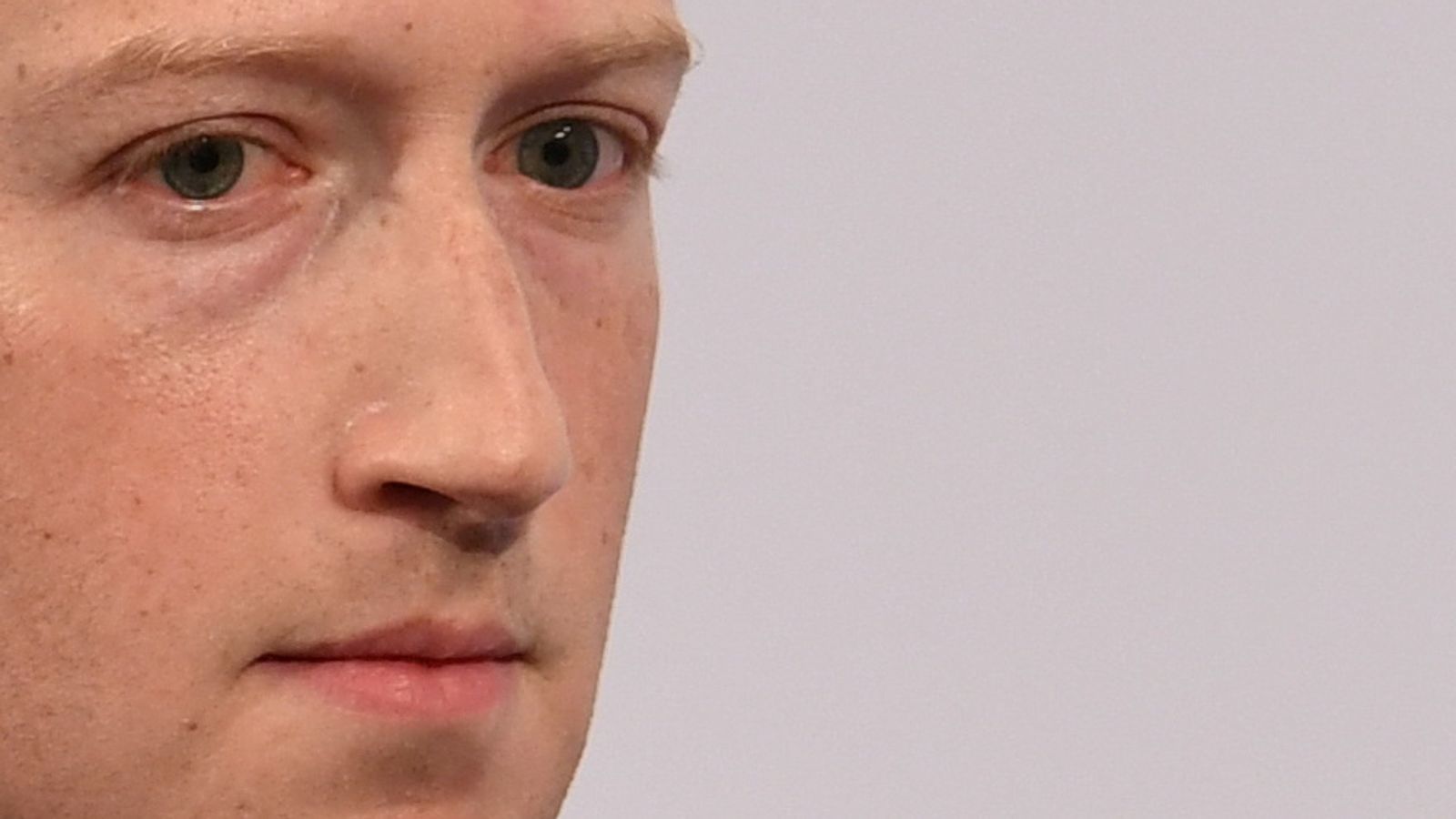 Firms in the tech space suffered a rout in their market value last year as consumer and business spending became strained by high inflation and the wider economic slowdown.
Meta, along with rivals, moved to bolster profitability through aggressive cost-cutting.
It revealed 11,000 job cuts in November after coming under pressure from investors following two consecutive quarters of falling revenue.
Those costs were booked in the final quarter of 2022 and culminated in the slump in profits.
Meta said on Wednesday it expected a further $1bn charge related to its "efficiency" programme over the course of 2023.
Greater competition from the likes of TikTok has also eaten into its space.
But Meta founder and chief executive
Mark Zuckerberg
stuck to his guns on one big bet - pledging to maintain investment in its virtual and augmented reality division Reality Labs, despite shareholder unease over the prospects for metaverse applications.
The results statement revealed an operating loss of more than $4bn for Reality Labs over the three months to December alone. It took the figure for 2022 as a whole above $13.7bn.
Zuckerberg said of the performance: "Our community continues to grow and I'm pleased with the strong engagement across our apps.
"
Facebook
just reached the milestone of two billion daily actives.
"The progress we're making on our AI discovery engine and Reels are major drivers of this.
"Beyond this, our management theme for 2023 is the 'Year of Efficiency' and we're focused on becoming a stronger and more nimble organisation."