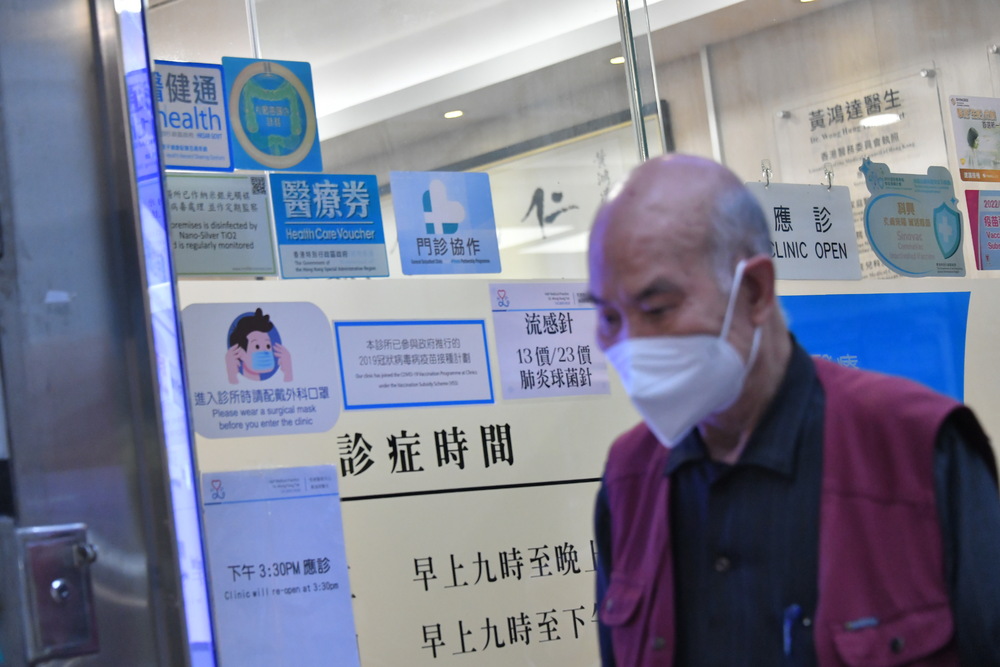 Extra health vouchers for the elderly? 'Not really,' concern group slams
A concern group that focuses on elderly health care on Monday slammed the government's introduction of a pilot scheme to add a HK$500 health voucher for seniors is in fact reducing the number of vouchers they can use on medical consultations.
The comments came as authorities are set to introduce a scheme offering an extra HK$500 health voucher for seniors who have spent at least HK$1,000 of their vouchers on specific primary health-care services for disease prevention and health management.

The additional HK$500 voucher will only be credited to the elderly's accounts once people fulfill the requirement, and couples will be able to combine vouchers.

The concern group criticized that the HK$1,000 threshold set for the scheme is in fact reducing the number of vouchers seniors can use on regular medical consultations.

With the health care vouchers tied with measures to encourage seniors to undergo body checking, seniors are left with fewer vouchers to be used to pay their medical consultation fee, the concern group added.

The group urged authorities to cancel the threshold for seniors to receive the extra vouchers, allowing them to spend the vouchers on services they opt for.

Authorities should also mandate all registered healthcare professionals in Hong Kong to participate in the voucher scheme, and expand the scheme's usage to also cover seniors' expenditure on medical equipment, the group said.

Meanwhile, the group also called on authorities to lower the scheme's age threshold for receiving the vouchers from 65 to 60, and increase the amount of vouchers seniors received according to their age.