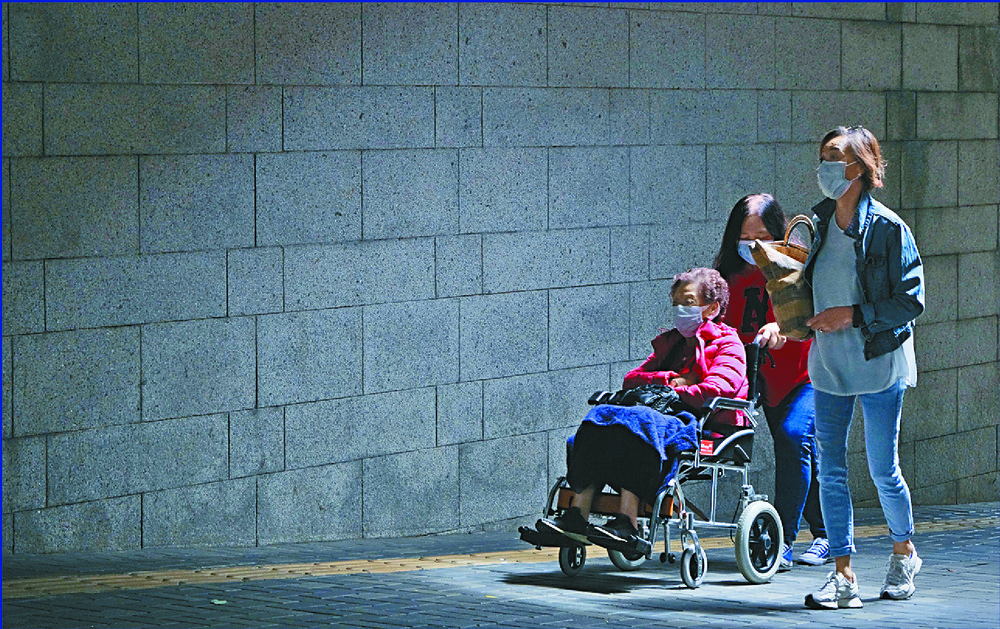 Extra caring for elderly
Elderly couples will be able to share health vouchers, which are to be increased to HK$2,500 a year from HK$2,000 and cover four more types of primary medical services.
Currently, 1.45 million seniors aged 65 and above are eligible for the voucher scheme and the changes - likely to take effect next year - will cost HK$600 million annually.

Authorities are set to also introduce a pilot scheme to add a HK$500 voucher for seniors who have spent at least HK$1,000 on specific primary health-care services for disease prevention and health management.

In doing so, authorities hope to provide incentives for seniors to utilize primary medical services.

The additional HK$500 voucher will be credited automatically to accounts once people fulfill the requirement, and couples will be able to combine vouchers.

John Lee said vouchers can also be used when seeing audiologists, dietitians, clinical psychologists and speech therapists under the Accredited Registers Scheme for Healthcare Professions and on medical equipment such as hearing aids.

In 2019, 1.3 million people aged 65 and above, or 18 percent of the population, went to public hospitals with a chronic disease, and with younger people using public hospitals for chronic illnesses the number will hit three million by 2039.

To ease the overstretched public medical system the health system will also be revamped.

"Our aim is to shift the emphasis of the health-care system from its current treatment-oriented, hospital-based structure to a prevention-focused, community-based system," Lee said.

He said too that a primary health-care blueprint will be published this year.

And a chronic disease co-care pilot scheme will be launched next year to refer people with high risks of hypertension or diabetes to the private sector for further examination, with the government subsidizing half of the fees for checks and treatment.

People will also be allowed to consult physiotherapists and occupational therapists without a doctor's referral.

Additionally, a Primary Healthcare Authority will be established to coordinate services and alleviate workloads in public hospitals and clinics.

On tackling the brain drain, Lee said officials will look into importing trained dentists and nurses after opening the gates to doctors who graduated overseas. The Health Bureau will also promote Chinese medicine and mental health awareness.

Legislator Tommy Cheung Yu-yan of the Liberal Party welcomed the encouragement of using primary health-care services and a public-private partnership for people with chronic illnesses, but he urged private doctors not to raise charges as more people consult them.