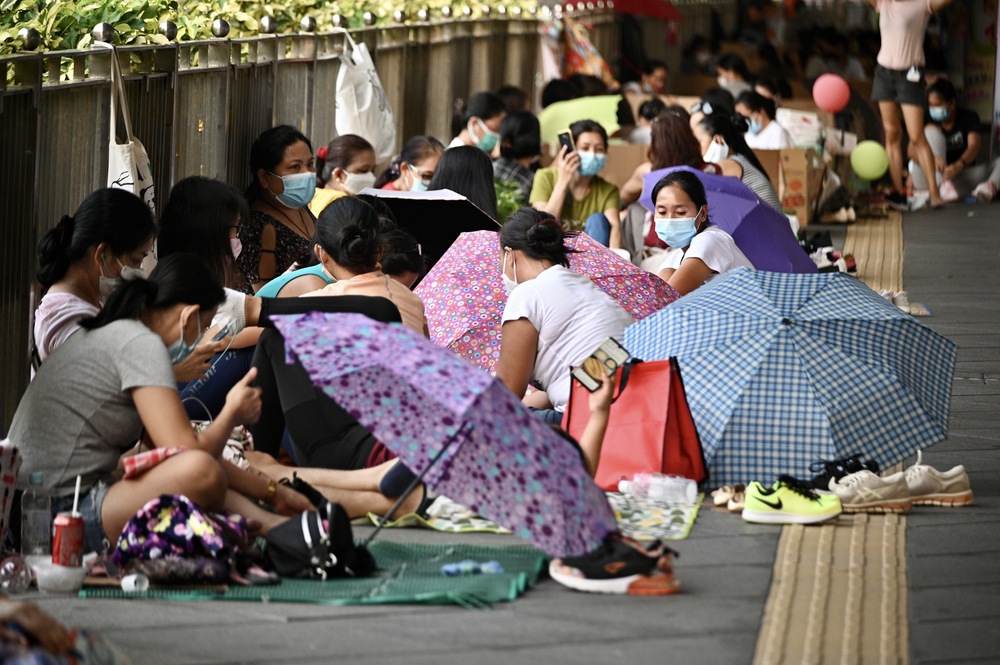 Extension for foreign domestic helpers' contracts under Covid to cease by next May
The government announced the flexibility arrangements to assist foreign domestic helpers and their employers under the epidemic of Covid - including extending their contracts and deferring returning their origin places - will be discontinued by May next year.
Under the arrangements implemented since early 2020, a domestic helper can get an extension (with a maximum of six months) of the validity period of the existing employment contract, and a deferral of not more than one year to return to their place of origin after the contract expires.

The flexibility measures will cease next year by May as international flights resume and epidemic situations alleviate, said a government spokesman.

The government reminds employers to review their contracts with foreign domestic helpers.

According to the prevailing policies, a foreign domestic helper should leave Hong Kong upon completing the employment contract or within two weeks from the date of contract termination, whichever is earlier.