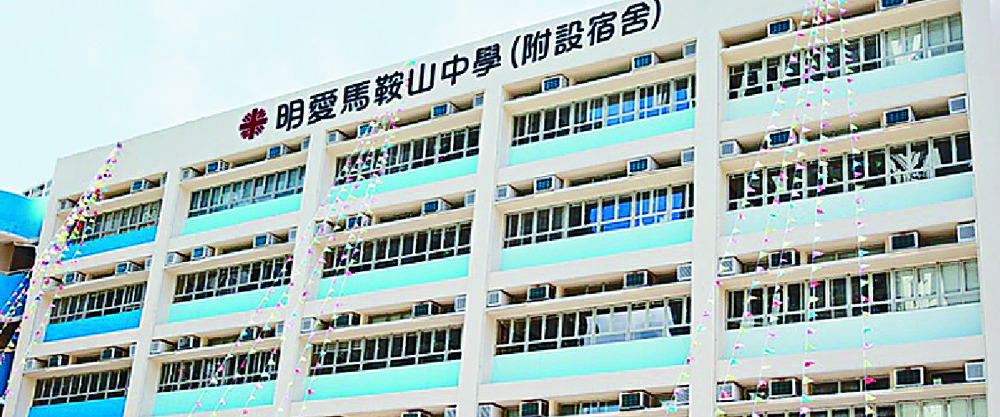 explosives trial begins for students
Two secondary students of Caritas Ma On Shan Secondary School are standing trial for bringing a dangerous explosive, triacetone triperoxide, to their school.
One of them told his teacher that he brought an "interesting chemical" to school on November 27, 2019, district court judge Anthony Kwok Kai-on heard yesterday.

Lai Man-kwong, 19, and Zhao Yuk, 18, are charged with possession of explosive substances.

Lai, then a secondary six student, also faces two additional counts of possession of explosives and ammunition without a license for carrying TATP and an unused blank cartridge.

The two pleaded not guilty.

The prosecutor told the court that Lai made the "interesting" chemicals remark after approaching chemistry teacher Cheung Sin-yan while waiting for classes to begin that morning.

Cheung ignored him then, but worries over what that meant spurred him to seek Lai out before noon, which was when the student handed over a tinfoil wrapping and told the teacher it contained TATP.

That led Cheung to secure the tinfoil with a plastic bag and put it in the office.

During the school's noon meeting, however, Cheung saw Zhao, a secondary four student, holding a similar tinfoil wrap.

Zhao insisted it only contained tea at first, but faced with the discipline master , admitted it was "something to play with."

Zhao and Lai were them marched off to the office of then principal Dickson Choi Chi-leung, where Lai said he had tested the chemical at home.

The school then contacted the police.

Officers and explosives experts conducted flame tests, with the police saying one of the wraps contained a larger amount of explosives that could cause serious damage to people if ignited.

The two were arrested in the afternoon, at which point Zhao told officers the package he was holding was given to him by Lai.

"[Lai] said it will explode if lit and it would not cause much damage. I didn't want it, but I took it and didn't know what to do with it," he said.

Lai was also found to have downloaded videos and photos related to explosives and social unrest, the court heard.

The defense said yesterday that Lai brought the chemicals to schools for legitimate purposes of self-study and research, while Zhao had no idea the chemicals were explosives.

The trial continues today.