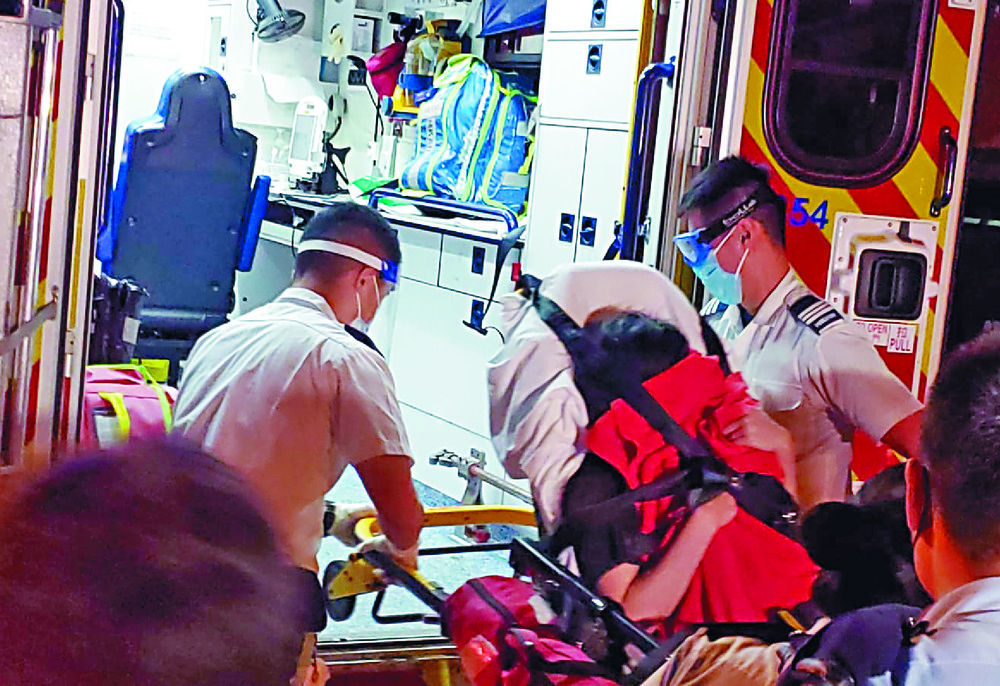 Expectant mother accused of killing son, 5, kept in prison
A woman who is expecting was yesterday remanded in prison instead of a psychiatric facility after she appeared in court for the murder of her five-year-old son, whose body showed various injuries thought to have been caused by abuse.
Lai Shing-tai, 33, was initially ordered to be held in Siu Lam Psychiatric Centre by West Kowloon magistrate Peter Yu Chun-cheung. But that was changed to remand in a Correctional Services facility after her lawyer said she was unfit for a psychiatric facility stay as she was 20 weeks' pregnant.

Yu adjourned the case until November 28, saying police need time to investigate.

Lai's lawyer also said two siblings of the deceased Lai Yat-ming - a girl aged eight and a boy, three - were in the care of the Social Welfare Department.

Lai Yat-ming was found dead with multiple injuries in a subdivided flat in Sham Shui Po on Saturday.

His aunt, who was arrested for child abuse, remains in police custody.

Meanwhile, child protection groups said schools should arrange home visits or report potential abuse cases to police for early intervention.

Donna Wong Chui-ling, director of Against Child Abuse, said yesterday that kindergartens should file a report with the Education Bureau if their students are absent from classes for seven consecutive days.

"Schools can arrange home visits for families suspected to be involved in child abuse cases or even file a police report." she said.

And today brings a first consultation meeting between administration officials and the welfare sector concerning legislation for mandatory reporting of suspected child abuse.

"I believe legislators will be able to achieve a consensus shortly after authorities submit a bill," Legislative Council social welfare representative Tik Chi-yuen said.