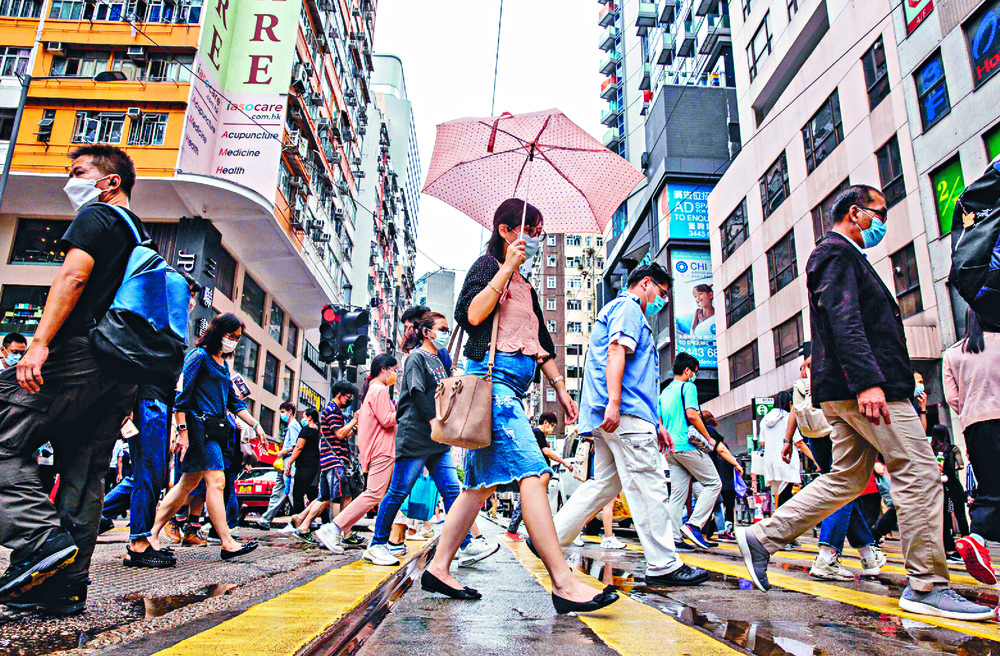 Exodus picks up pace with 90,000 gone
Hong Kong's population has shrunk 1.2 percent by 87,100 people to 7,394,70 over the past 12 months, with nearly 90,000 leaving amid the pandemic, census figures show.
The shrinkage included both the net outflow of Hong Kong residents as well as the natural decrease of population caused by deaths surpassing births.

The latest Census and Statistics Department figures showed a total of 89,200 residents had left between mid-2020 and mid-2021, four times higher than between mid-2019 and mid-2020 when 20,900 residents left.

But the net outflow between mid-2020 and mid-2021 was only 75,300, as 13,900 one-way permit holders entered Hong Kong.

The SAR also recorded 38,500 births and 50,400 deaths between mid-2020 and mid-2021, leading to a natural decrease of 11,800.

A government spokesman said the ongoing pandemic could be one of the reasons for the almost 90,000 people leaving Hong Kong. "Residents who had left Hong Kong before the pandemic may have chosen to remain outside Hong Kong or cannot return due to flight unavailability," he said.

The spokesman also attributed the population decline to a low inflow of people amid the pandemic.

The number of one-way permit holders who arrived from mid-2020 to mid-2021 showed a year-on-year decrease of 37 percent.

Separately, the Mandatory Provident Fund Schemes Authority announced that the amount of MPF benefits paid due to permanent departure from Hong Kong reached a record high of HK$6.6 billion between last April and this March, which is a 27 percent increase year on year.

Goldmax Immigration Consulting director Benny Cheung Ka-hei said the pathway to permanent residency schemes launched by countries such as Britain and Canada has had a huge impact on the number of people leaving.

He said Hong Kong's exodus started as early as 2019 when unrest took place, and he expected the wave to continue after the middle of this year.

Cheung added his company has received many immigration inquiries since the national security law was enacted last June and when the UK launched the BNO visa scheme early this year.