City leader Carrie Lam says the government will ensure the pledges are taken as required by a recently passed law.
A wave of resignations by district councillors has prompted the government to delay plans for them to pledge allegiance to Hong Kong and its mini-constitution, the city's leader has revealed.

But authorities would press ahead with ensuring the vows were taken as required under a new law passed by the legislature once the situation in the district councils had stabilised, Chief Executive Carrie Lam Cheng Yuet-ngor said on Tuesday.

The opposition controls all but one of the 18 community-level bodies following elections held during the social unrest that gripped the city in 2019. After the adoption of a national security law last June, Beijing and local authorities turned their focus to weeding out public office holders deemed insufficiently "patriotic" but which critics viewed as an attempt to eliminate dissent.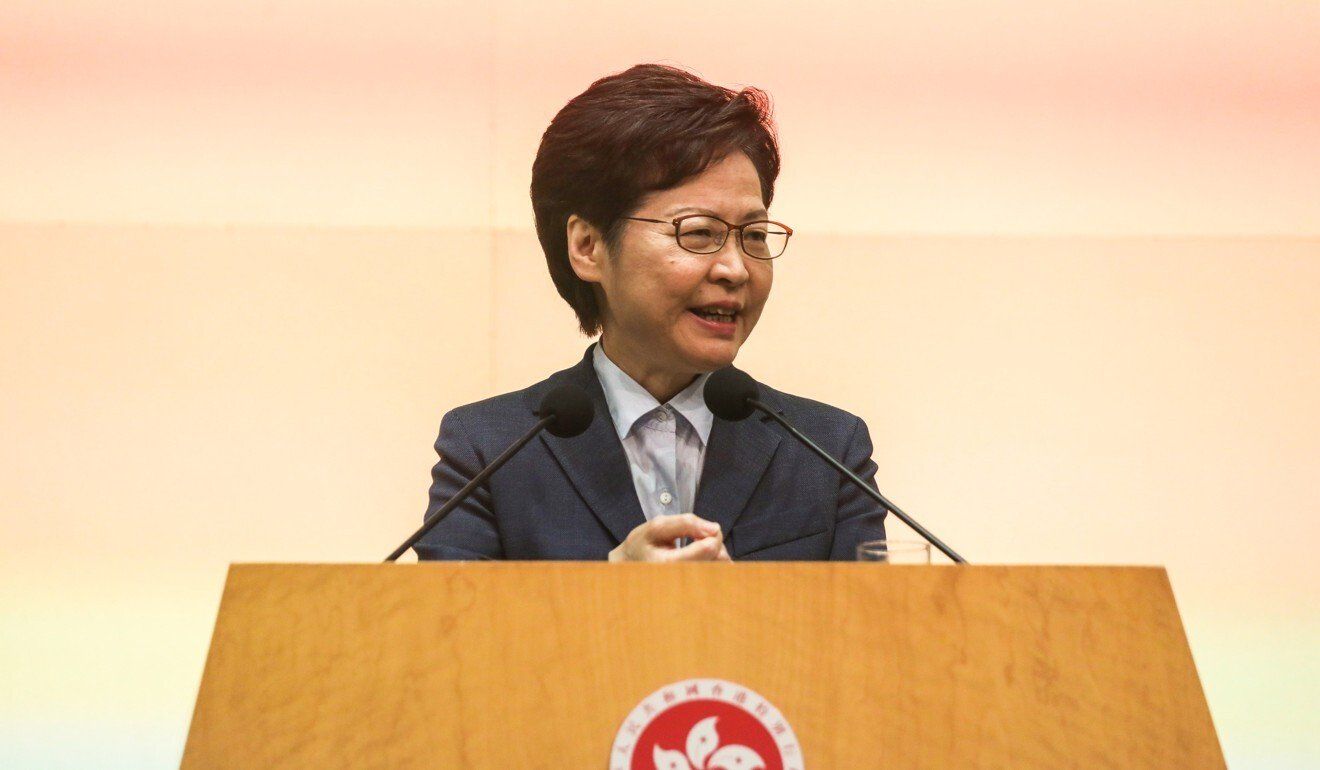 Hong Kong leader Carrie Lam addresses the media on Tuesday.

All opposition lawmakers quit and some district councillors had tendered their resignations ahead of the oath-taking ceremony, but Lam stressed the pledges were a legal obligation.

"Why do we have to wait for a certain period of time? That's because there have been resignations from district councillors on a daily basis," Lam said at her weekly press briefing. "We may as well wait for the situation to settle down before we start making arrangements for the oath-taking exercise. But the oath-taking will definitely take place."

The Legislative Council passed the Public Offices (Candidacy and Taking Up Offices) (Miscellaneous Amendments) Bill 2021 earlier this month as part of a wider effort to carry out the obligations laid down in the security law.

The new powers allow authorities to unseat district representatives if their pledges are deemed invalid and recover their salaries, although no plans for a mass oath-taking ceremony have been officially announced yet.

Leticia Wong Man-huen, an opposition member of Sha Tin district council, said Lam's decision to delay the event would not affect her intention to quit beforehand.

Wong expected that the process of reclaiming salaries would start from the day of a member's disqualification rather than when the pledge law came into effect on Friday.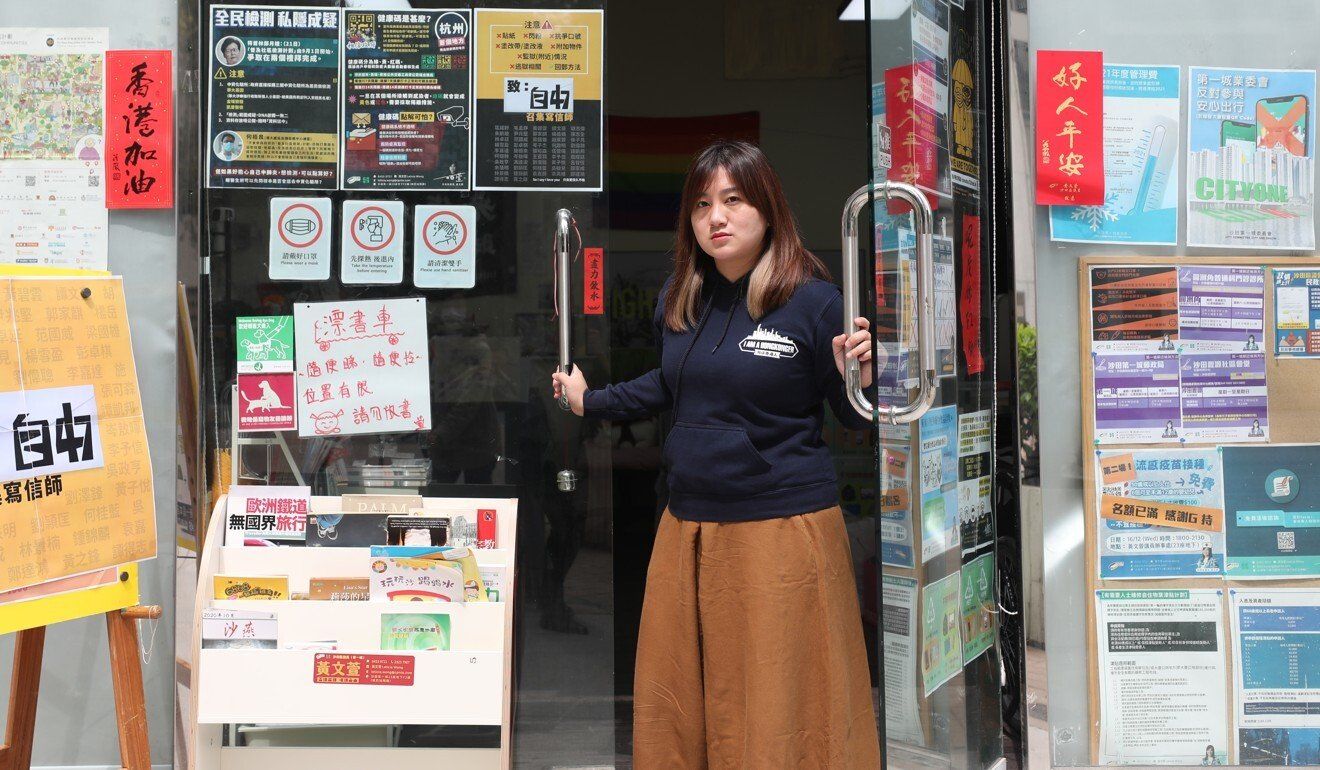 Sha Tin district councillor Leticia Wong at her office in City One.

At least 23 district councillors have resigned for a variety of reasons. Democrats Andrew Wan Siu-kin and Lam Cheuk-ting are among several opposition members in custody awaiting trial on subversion charges over their role in an unofficial primary ahead of Legco elections that were later delayed during the Covid-19 pandemic.

Tiffany Yuen Ka-wai and Lester Shum, who had their candidacies invalidated by returning officers when they sought to run for Legco seats, were disqualified on Friday As of last week, the government had officially declared 12 council seats vacant.

Under Article 104 of the Basic Law mini-constitution, the chief executive, principal officials, Executive Council members, lawmakers and judges must take an oath of office. Article 6 of the national security law extended that requirement to all holders of public office and the Civil Service Bureau requires the more than 170,000 civil servants to sign a declaration of allegiance.

Lam said the content of the oath and how to take it truthfully and solemnly had already been spelled out in the law. All that was left for the government was to organise the logistics of the ceremony, she added.

The chief executive was also asked to comment on a recent survey conducted by the American Chamber of Commerce which found that four in 10 respondents, mostly foreign businesses, were considering leaving the city.

Lam said she had touched base with various business chambers in the past two months.

"Generally, the initial concern and anxiety about the national security legislation has subsided," Lam said.

Instead, they were more concerned about how to take part in the Greater Bay Area initiative, Beijing's ambitious plan to turn Hong Kong, Macau and nine other southern Chinese cities into an innovation and technology hub, she said.