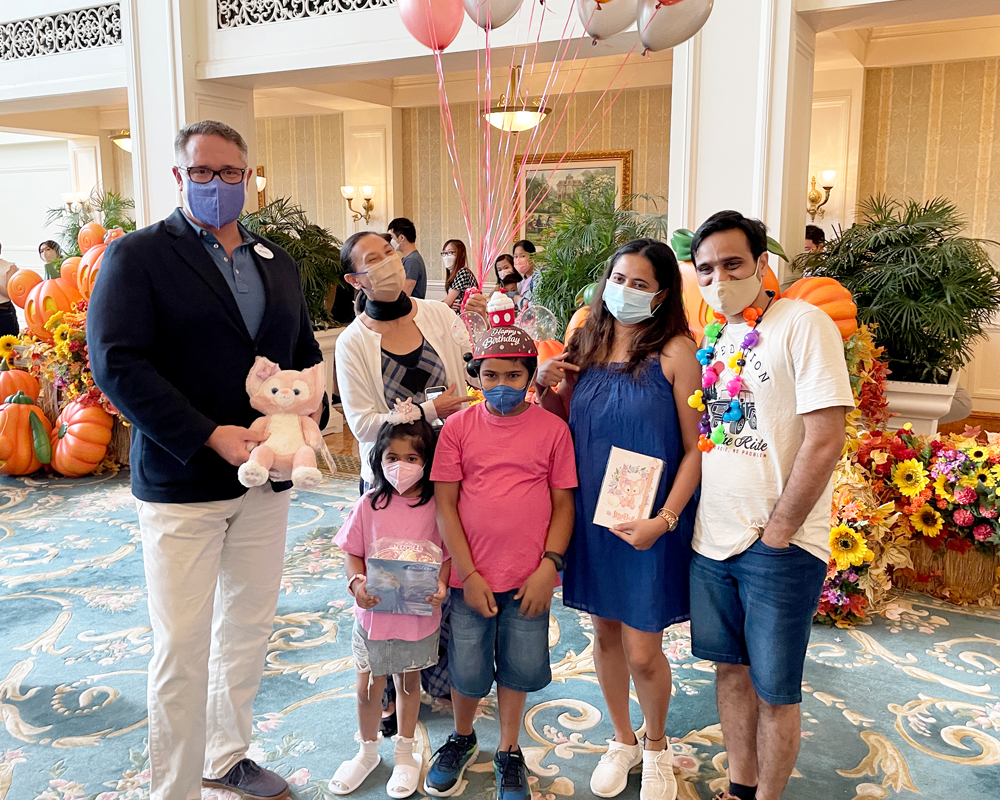 Exhilarating surprises await in Hong Kong Disneyland Resort in 2023 to welcome more tourists
The last three years have been challenging for businesses in Hong Kong, particularly the tourism industry. But through leveraging its brand power and innovative offerings, Hong Kong Disneyland Resort (HKDL) has managed to drive up local visitations.
HKDL also welcomes the latest cancellation of pandemic restrictions which will no doubt help facilitate a friction-free experience for inbound travelers and propel the resort toward post-pandemic recovery. As the new year begins, the resort has many magical surprises in store, including brand-new offerings like World of Frozen, a Walt statue, ballet show, career expo and more. It will continue to work with the Hong Kong Tourism Board, industry peers and corporate partners to promote Hong Kong to the mainland and international markets. HKDL is well-positioned to usher in a new exciting era of fun and entertainment for one and all!


Continuing to win hearts

Looking back on 2022, HKDL has won the hearts of thousands with its spectacular shows. "Momentous" – The Most Magical Show on Earth, offered a full suite of sensory nighttime experiences. It was a game changer and an instant hit with local audiences, from families to young adults as well as seniors, delivering best-in-class guest service and offerings.

Festive attractions were well supported, including the Halloween show "Let's Get Wicked," which won the "2022 IAAPA Brass Ring Award for Most Creative Halloween Haunt, Show, or Experience," a prestigious honor in the global attractions industry. The "Disney Live in Concert!" Holiday Music Celebration also lifted spirits in the winter season, building on its successful collaboration the previous year with the Hong Kong Philharmonic Orchestra.

Another experience launched during the year was the introduction of LinaBell from the Duffy and Friends franchise, who absolutely wowed Disney fans. The first 10,000 LinaBell plush toys were sold out online within the first six hours of its launch. Another well-received concept was the "Eat-ertainment" promotion, which combined dining with entertainment experiences to the guests.


What's in store for 2023?

"As a premium destination with the most magical backdrop for world-class performing arts to thrive, we are absolutely focused on delivering the best guest experience with a suite of fresh offerings," says Michael Moriarty, HKDL's managing director.

In 2023, HKDL will continue to synergize classic Disney entertainment with the local arts and culture community. They include:

- StellaLou's Wonderful Wishes Ballet show. In collaboration with Hong Kong Ballet, HKDL presents an original 30-minute production that showcases the Duffy and Friends franchise and celebrates the powerful magic of dreams and wishes. This exclusive performance will take place five times a day at the Storybook Theater on selected dates in April, 2023 and will feature 12 members of the Hong Kong Ballet.

- World of Frozen. The first highly immersive Frozen-themed land inspired by the Walt Disney Animation Studios hit films is coming to HKDL in the second half of 2023. The kingdom of Arendelle will be brought to life, offering guests all-round immersive experiences in sights, sounds, cuisines and traditions, as seen in the all-time favorite movies.

World of Frozen will be home to two exciting attractions: the first Frozen-themed coaster, "Wandering Oaken's Sliding Sleighs," where guests will embark on a scenic ride designed and built by Wandering Oaken and powered by his buddies Olaf and Sven; and "Frozen Ever After," the attraction where guests are invited to go on a whimsical journey to visit Elsa's Ice Palace on the special occasion of "Summer Snow Day" and meet all their beloved friends from Frozen.

- Walt Statue. As you are treated to the sights and sounds around HKDL next year, make sure to also keep an eye out for the Walt Disney and Mickey Mouse Statue – a brand-new statue capturing Walt Disney and Mickey which will sit in front of the Cinderella Carousel. Named "Dream Makers," the statue represents the moment Walt Disney first came up with the idea of Disneyland, where all dreams come true.


Offering exciting career opportunities

HKDL not only makes guests' dreams come true, but also helps the younger generation dream big by providing exciting career opportunities. As the tourism industry leader, HKDL wants to enable young adults and youth to DREAM about their future, BUILD their talent and skills and BECOME who they imagine they can be.

Moriarty said "We've heard from our community partners, and they want us to inspire the younger generation to dream big and plan for their futures," he continues. "We will also continue to add new cast members to our team, who will help create lifelong memories for our guests."

The "Disney Open House for Dream Makers" to be held on Feb 2, 2023 will be the first-of-its-kind in-park Career Development and Job Recruitment event at HKDL, also a never-seen-before career expo in Hong Kong for those who are interested in becoming part of the story at HKDL. On this occasion, the heritage story of Disney and the career development at HKDL will also be shared with the public.

In light of the resort's upcoming expansion and development projects, about 600 frontline jobs will be created to meet its operational demand and welcome more guests from overseas when the tourist trade picks up.

HKDL also strives for diversity and inclusivity. In collaboration with community NGOs, HKDL has organized the "Disney Side-By-Side Journey," internship programs and included Theatrical Interpretation in its award-winning shows. Diverse and broad perspectives about the world can help curate experiences and products that are more vibrant, inclusive and delightful, while at the same time cater to the needs of different groups of people.

"Hong Kong is a melting pot of different cultures," said Moriarty. "We seek to reflect the diversity all around us, to make our offerings more relevant for our global audience and cultures."