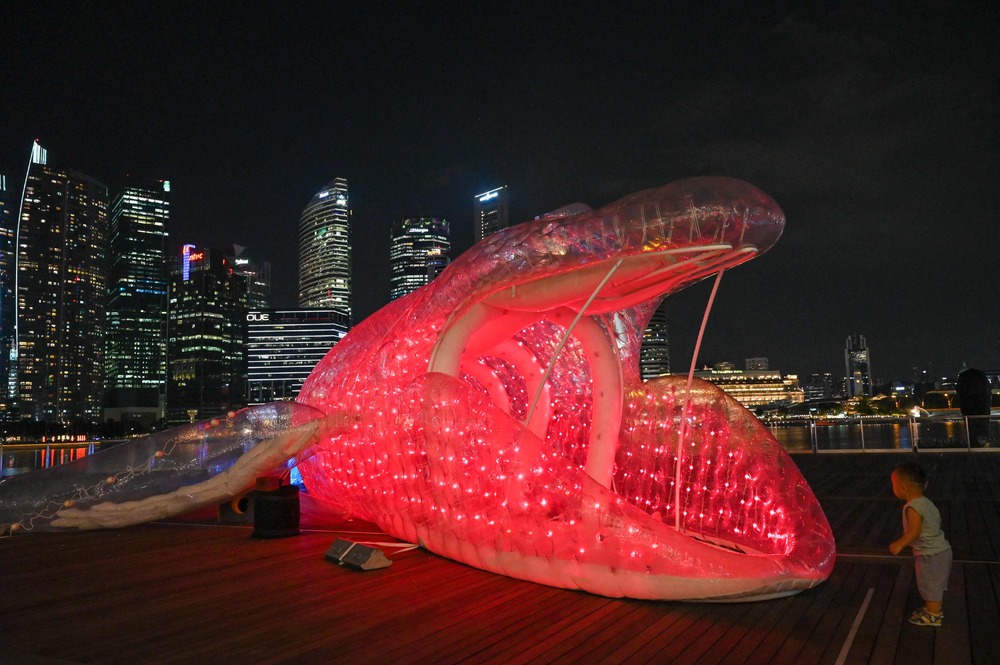 Exhibition industry insists on '0+0' quarantine measure citing fierce rivalry with Singapore
Hong Kong must establish the "0+0" quarantine measure, a veteran from the exhibition industry said, adding that most exhibitions in the city mainly see local exhibitors, and the majority of audiences are Hongkongers.
Speaking in a TV interview, Wendy Lai, the executive vice chairperson of the Hong Kong Exhibition & Convention Industry Association, referred to the situation of the city's rival Singapore, now thriving with both local and international events.

"In 2022, Singapore has staged a few hundred events, and some data showed the number could rise to 600 to 700," Lai said.

"Now, looking back at Hong Kong, the number of large-scale international events or exhibitions this year still stands at zero."

"There was a seafood and fisheries expo originally scheduled in Hong Kong this year. However, the organizer has moved the expo to Singapore already. They also announced that they would be staging the expo there the next year, as Hong Kong failed to give them faith and a sense of certainty," Lai added.

Apart from exhibitions, sports events go the same way in this rivalry.

The organizer of the Hong Kong Marathon canceled the race last week, saying they had yet to receive government approval two months before the race. A few days later, the organizer made a U-turn and rescheduled the race for February, saying they had obtained "full support from the government."

Meanwhile, the 50,000-strong Standard Chartered Marathon in Singapore will go ahead as usual. Singapore will also be staging the Singapore Grand Prix from late September to early October.

The Singapore International Film Festival is set to open from November 24 to December 4, with the cocktail festival scheduled for late this year.