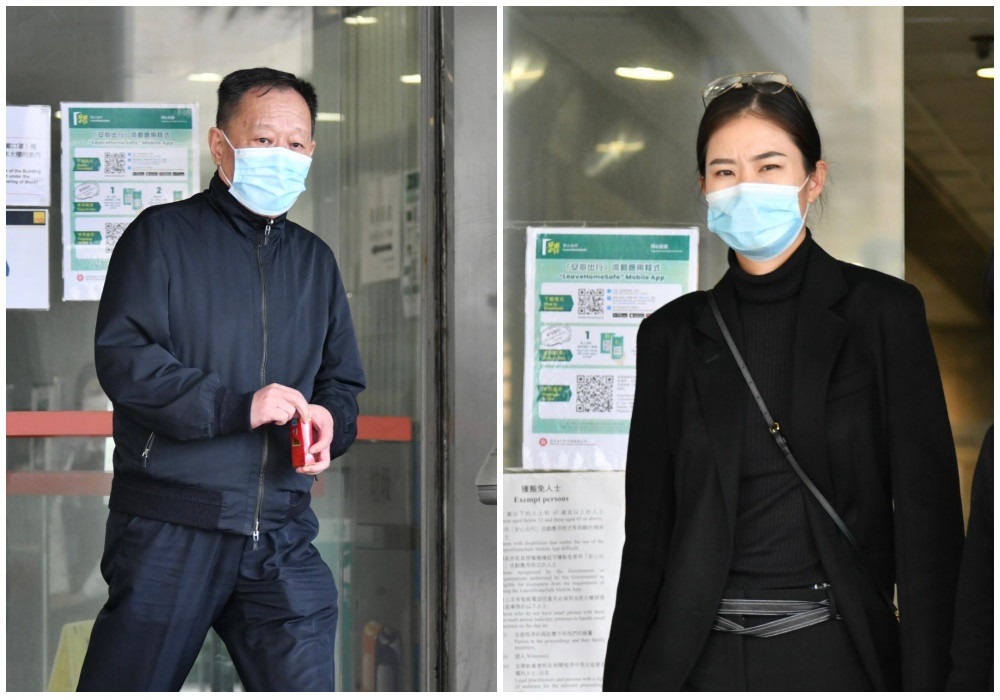 Executive of mainland company acquitted of assaulting fashion designer
An executive of a listed mainland company was on Friday acquitted of assaulting a fashion designer, who told the court she was slapped by the executive more than 20 times at a dinner reception in June.
Fung Tsun-pong, 61, board co-chairman and executive director of China Resources and Transportation Group, has pleaded not guilty to one count of assault occasioning actual bodily harm.

The trial started on Thursday before magistrate Edward Wong Ching-yu at the Eastern Magistrates' Courts.

Huang Mingming testified that she was invited to a dinner reception on the 11th floor of China Taiping Tower in Causeway Bay on June 7, 2021, along with her friend Zhang Xiaoyu.

It is understood Zhang is a member of the Chinese People's Political Consultative Conference from Wuhan, but he has not been listed as a witness.

Huang told the court Fung once ordered her to put down her phone and slapped her across the mouth "powerfully." She tried to leave the room, but Fung grabbed her hair and pulled her to the ground in the corridor before beating her relentlessly.

On Friday, Wong acquitted Fung of the charge, saying there was no independent and objective evidence to support the case brought by the prosecution.

Wong said Huang told the court she was pulled over backward to the ground, but she also told police she was pushed onto the floor, stressing that pulling and pushing are two completely different movements.

Wong continued that Huang told police that Fung grabbed her hair with his left hand and punched her with his right hand. Yet, Huang told the court she could not see very clearly at the time.

The magistrate also pointed out that Fung is a 61-year-old, but Huang wrongly described Fung as a man aged between 40 and 50 when recording her statement.

Another witness surnamed Keung, who was also at the dinner, appeared in court as summoned by the defense. Keung said he was in the restroom when the incident happened. He only saw Huang and Fung grabbing each other lying on the ground when he came out of the restroom without knowing what was going on.

He later separated Fung and Huang alongside Zhang, who became sober. Fung and Huang left after a while.