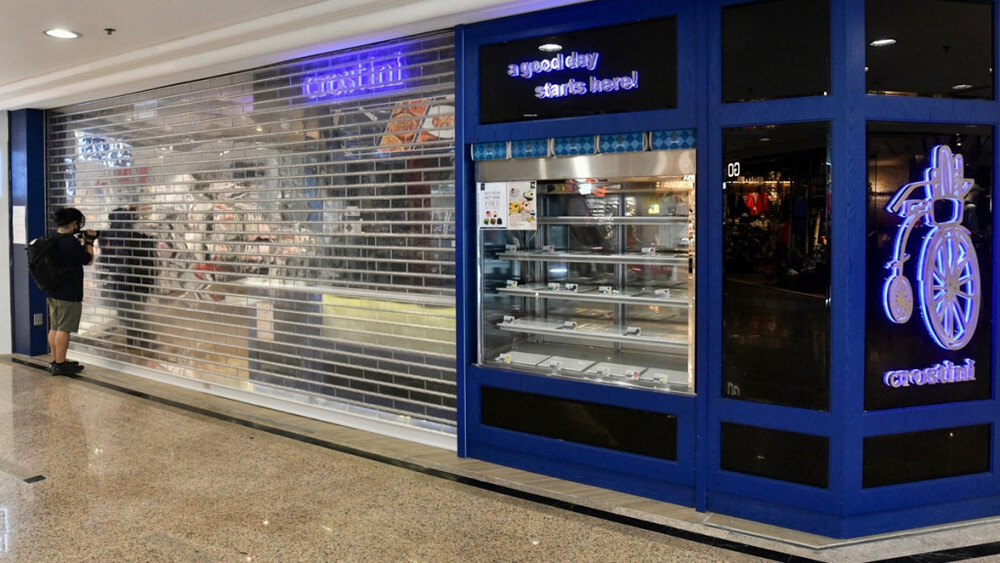 Executive of abruptly closed bakery chain arrested over HK$270k unredeemable prepaid coupons
The 55-year-old executive of bakery chain Crostini that closed abruptly last week was arrested on Thursday by customs officials for wrongly accepting payments worth HK$270,000 for prepaid coupons which customers were unable to redeem.
The arrest came after Crostini announced its closure on September 14. The chain had about 12 outlets across the city, leaving some 100 employees asking about back wages and a number of customers making an uproar about the prepaid coupons they previously purchased.

As of Thursday, 104 related complaints involving HK$270,000 had been received, according to the Customs and Excise Department. The largest amount involved in a single case was said to be HK$17,000.

A Customs spokesman said some complainees reported that the prepaid coupons they purchased were supposed to be valid until 2025.

The spokesman added that the arrested executive, who was granted bail, was suspected of having contravened the Trade Descriptions Ordinance and that further arrests were still possible.

Under the ordinance, the maximum penalty upon conviction is five years' imprisonment and a fine of HK$500,000. The management will also be liable if the offence was committed with their consent or connivance or attributed to their neglect.