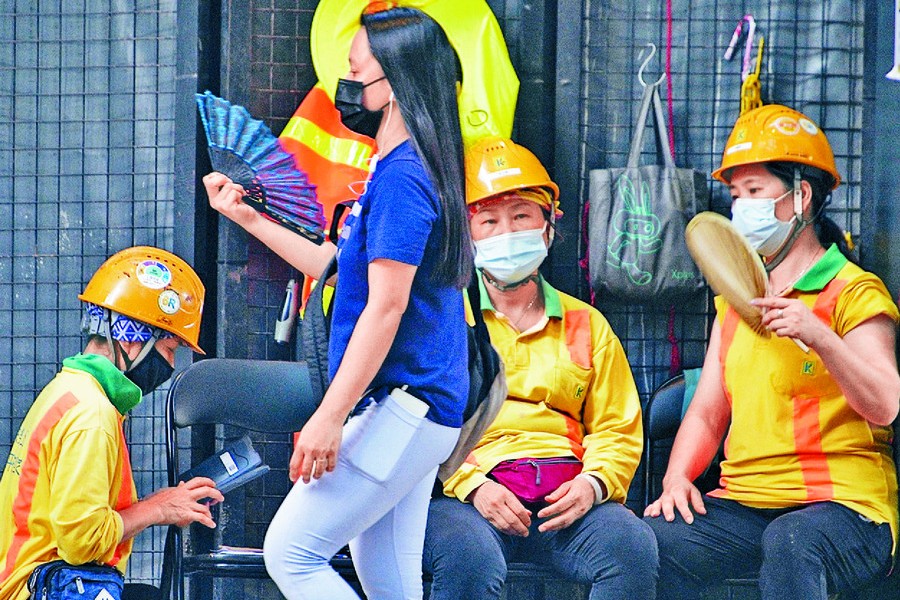 Execution of labor guidelines preventing heatstroke tricky, says lawmaker
Lawmaker Lam Chun-sing said it would be tricky to execute a new three-tier warning system and guidelines introduced by authorities to help outdoor workers avoid getting heatstroke.
The Labour Department's nonmandatory guidelines introduced yesterday involve a tiered system in which laborers - classified as light, moderate, heavy, and heavy workers - are eligible for rest or work suspensions based on heat conditions and prevention measures.

Lam, who is chair of the Federation of Hong Kong and Kowloon Labour Unions, found the classifications appropriate, but he said specific laborers could fall under the radar, thus, not being able to benefit from the latest change.

He said workers such as those working on an airport tarmac might be wrongly classified.

"Despite not having an intensive workload, they are required to work under the sun, coupled with the high temperatures generated by the plane engines," he said, adding that authorities should review the plan and make changes accordingly.

Meanwhile, Mickey Yan Wai-kiu from the Hong Kong Property Services Alliance said laborers such as cleaners work all over the place, making it difficult for employers to notify them should the warnings for them to take rest be hoisted.

He also called on authorities to set up an early warning mechanism so that there was enough time to coordinate with laborers.