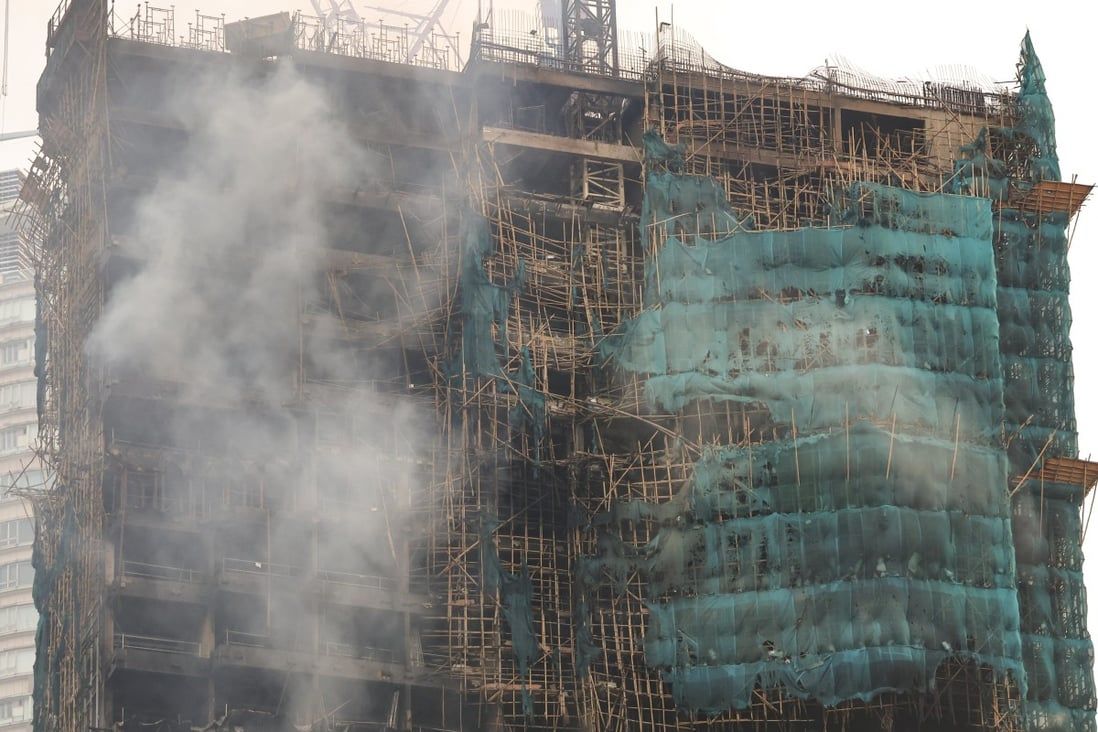 Exclusive: Ping An on the hook for 23 per cent of Hong Kong hotel's fire damage
A unit of China's biggest insurance group has confirmed it provides cover for the under-construction Kimpton Hotel that was engulfed by fire last week. However, reinsurance means it will pay about a quarter of the possible US$64 million claim.
A unit of China's Ping An Group has confirmed it is the insurer providing cover for the under-construction Kimpton Hotel in Hong Kong that was engulfed by a fire last week.

Replying to an inquiry from the Post, Ping An Property & Casualty said it had reinsurance arrangements in place that reduce its exposure to only about a quarter of what is expected to be one of the biggest property-related damage claims the city has ever seen.

The Kimpton Hotel is insured for a total of HK$2.63 billion (US$335.3 million), Ping An said. That includes HK$1.82 billion of "contractors' all risks" insurance and HK$800 million of third party liability cover.