City leader will be flanked by top officials and representatives from finance, technology and professional services on one-week trip, sources say.
Hong Kong Chief Executive John Lee Ka-chiu will lead a high-level, week-long delegation to Singapore, Malaysia and Indonesia in late July to forge closer ties with the Asean members, the Post has learned.

A selection of top officials and dozens of local representatives from finance, technology and professional services will be part of the group spearheaded by Lee, according to multiple sources familiar with the trip.

"Forging closer and meaningful ties with countries in the [Association of Southeast Asian Nations] bloc is seen as very important in Hong Kong's post-pandemic economy. These three destinations are strong members of the bloc with huge potential to deepen collaborations," an insider said.

"Hong Kong also has a key role in linking businesses there to their counterparts in the Greater Bay Area."

The bay area refers to Beijing's initiative to integrate Hong Kong, Macau and nine mainland Chinese cities into an economic powerhouse.

Lee was expected to meet key leaders from each of the three countries in the last week of July, another source said. The person added that many of the visits being planned also covered business and innovation and technology industries as the city leader was seeking greater collaboration in these areas.

Hong Kong was set to gain early admission to the Regional Comprehensive Economic Partnership, the world's largest free-trade deal, with the support of all 10 Asean members.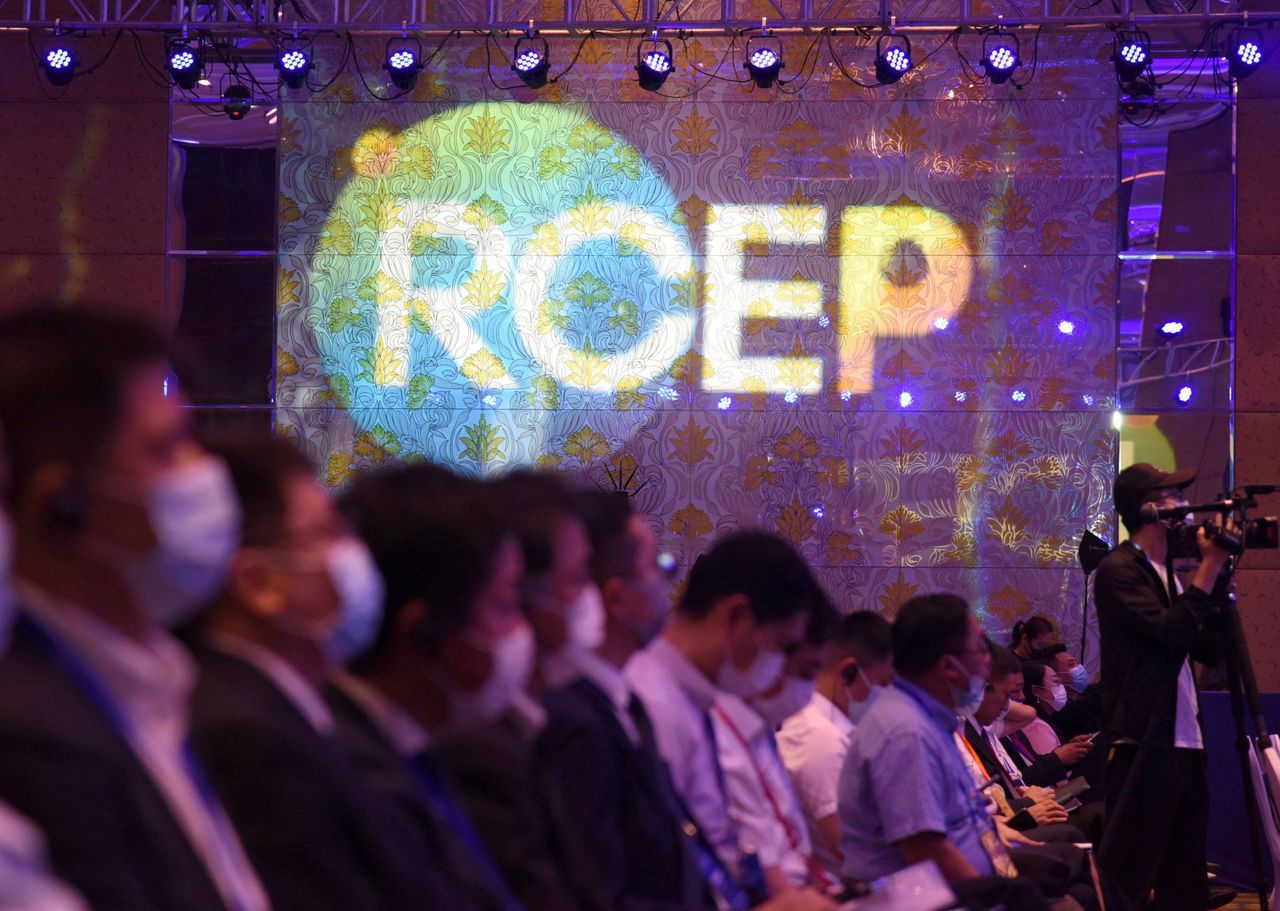 Guests listen to talks at a Regional Comprehensive Economic Partnership forum in Qingdao, Shandong province, last year.

The partnership connects 15 Asia-Pacific countries including the Asean members. All are major trading partners of Hong Kong and accounted for more than 70 per cent of its total merchandise trade last year, and about half of the city's trade in services and investments in 2020.

In an inaugural Hong Kong-Asean Summit held last November, Lee said the city remained a critical partner of the bloc. He pointed to the group seeking opportunities in the bay area and said the city would provide "enormous value" to the Asia-Pacific trade pact it would soon join.