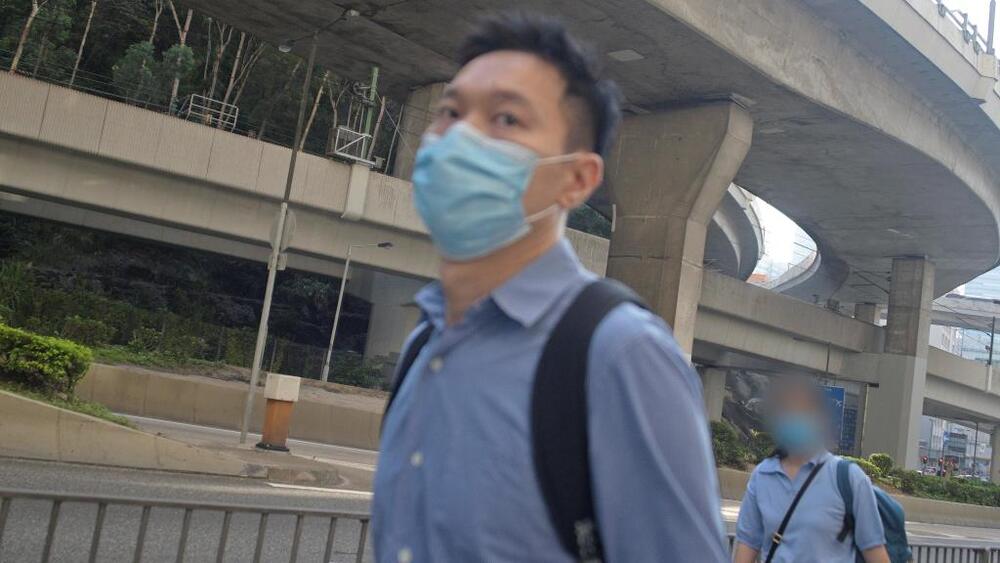 Ex-teacher jailed 14 days for taking nude photos of men in pool changing room
A former secondary school teacher was sentenced to 14 days in jail after taking photos of a naked man in the changing room of a public pool.
Wong Chi-wai, 43, was convicted two weeks ago of taking nude photos of a man in the changing room of Kwun Tong Swimming Pool after denying a charge of committing an act outraging public decency.

Magistrate Lau Suk-han said in Kwun Tong Magistrates' Courts on Tuesday that the defendant had a voyeuristic fetish but lacked insight into his own problems, citing reports on him.

Lau said sexual orientation was a matter of personal freedom, provided it did not infringe on the freedom of others. After considering the case and the report, the magistrate sentenced the defendant to 14 days in jail.

She said the defendant had no mental abnormality, but a low stress tolerance and a voyeuristic fetish, and the report showed that he had a medium to high chance of recidivism.

The magistrate said that the defendant was not aware of his problems, had not received medical treatment in the past, and insisted that he was innocent.

She found no mitigating factors, and the case was unsuitable for probation, so she sentenced the defendant to immediate imprisonment.

According to earlier reports, the defendant was charged with 28 counts of the same offense for repeatedly filming other men at gyms and swimming pools from 2016 to the following year.

He was acquitted of all charges at trial in the District Court, pleading guilty to only one count of obstructing police officers.

The defense revealed that he had lost his teaching position after the incident and worked as a tutor.

The case read that Wong, who reported being a tutor, took a nude photo of a man, X, at Kwun Tong Swimming Pool on July 26, 2021.

X took his two sons to swim on that day and went to the shower afterward. He did not close the shower curtain as he had to look after his older son.

He saw the defendant look at him repeatedly and did not stay in the normal changing area. When he went to the bench to wipe himself, he found the defendant approaching him with a phone in his right trouser pocket.

X went up to the defendant and asked him if he was secretly filming, but the defendant did not answer his questions and refused to delete the photos, saying, "Even if you let me go, the Leisure and Cultural Services Department won't."