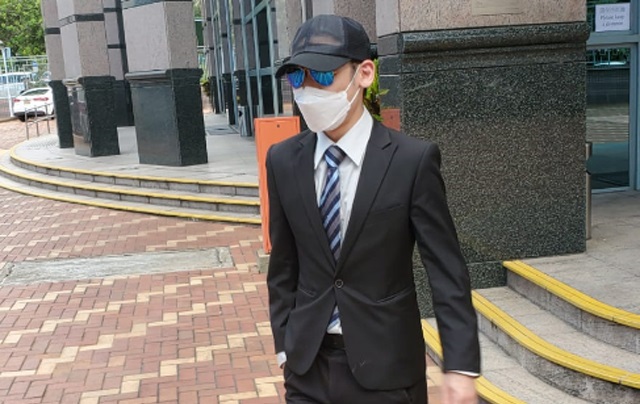 Ex-sergeant jailed for using credit cards stolen from colleague to buy iPhones
An ex-sergeant was jailed for 22 months in District Court on Friday after he stole a colleague's credit card twice to buy three iPhones back in 2019.
Johnny Lau Chun-ning, 36, earlier pleaded guilty to six counts of theft and obtaining property through deception for stealing two Hang Seng Bank credit cards that belonged to his colleague Leung Lok-lun at Sheung Shui Police Station between February 11 and 25 in 2019.

He then spent HK$11 at a McDonald's outlet at Good Hope Building in Mong Kok on February 28, 2019, and bought three iPhone XSs in the Apple Store in New Town Plaza in Sha Tin and the one on Canton Road in Tsim Sha Tsui between February 26 and March 2 in 2019.

When passing the sentence, District Judge Katherine Lo Kit-yee slammed Lau for he didn't think of the consequences of his crimes despite his job of a police sergeant.

She continued that if Lau really felt guilty after committing the crime for the first time, he should have disposed of the credit card directly.

She added that Lau committed the carefully plotted crimes within two weeks, which made the nature of his case more serious than keeping a lost item for himself.

Meanwhile, Lo accepted that Lau was under a lot of pressure and his mentality was affected at the material time.

The defense also pointed out that Lau's wife is involved in another case handled by the Independent Commission Against Corruption, and expressed concerns that their young son will be left unattended the wife is convicted.

Given that Lau pleaded guilty and he has compensated his colleague, Lo believed that he would not commit the crime again and sentenced him to 22-month imprisonment.

The summary of facts, agreed by Lau, stated that he first stole credit card A from Leung's locker and used the card twice in the McDonald's as a trial. After Leung got the replacement credit card B, Lau stole the new card and put the old card back into Leung's wallet.

Lau then again used credit card B in McDonald's before buying three iPhone XSs in two Apple Stores. Leung found out someone was using credit card B and deactivated the new card. Lau later exchanged the deactivated credit card B for the original card A.