Deng Zhonghua, 60, endorsed as new president of Chinese Association of Hong Kong and Macau Studies, a notice on its website reveals.
A former senior official at Beijing's top office overseeing Hong Kong affairs has been installed as the head of the semi-official mainland Chinese think tank on policies concerning the city and Macau.

The Chinese Association of Hong Kong and Macau Studies said in a notice on its website on Saturday it had endorsed Deng Zhonghua as the new president during a recent council meeting.

Deng's predecessor Xu Ze, 67, had stepped down as president and would stay to serve as an adviser of the association, the notice added.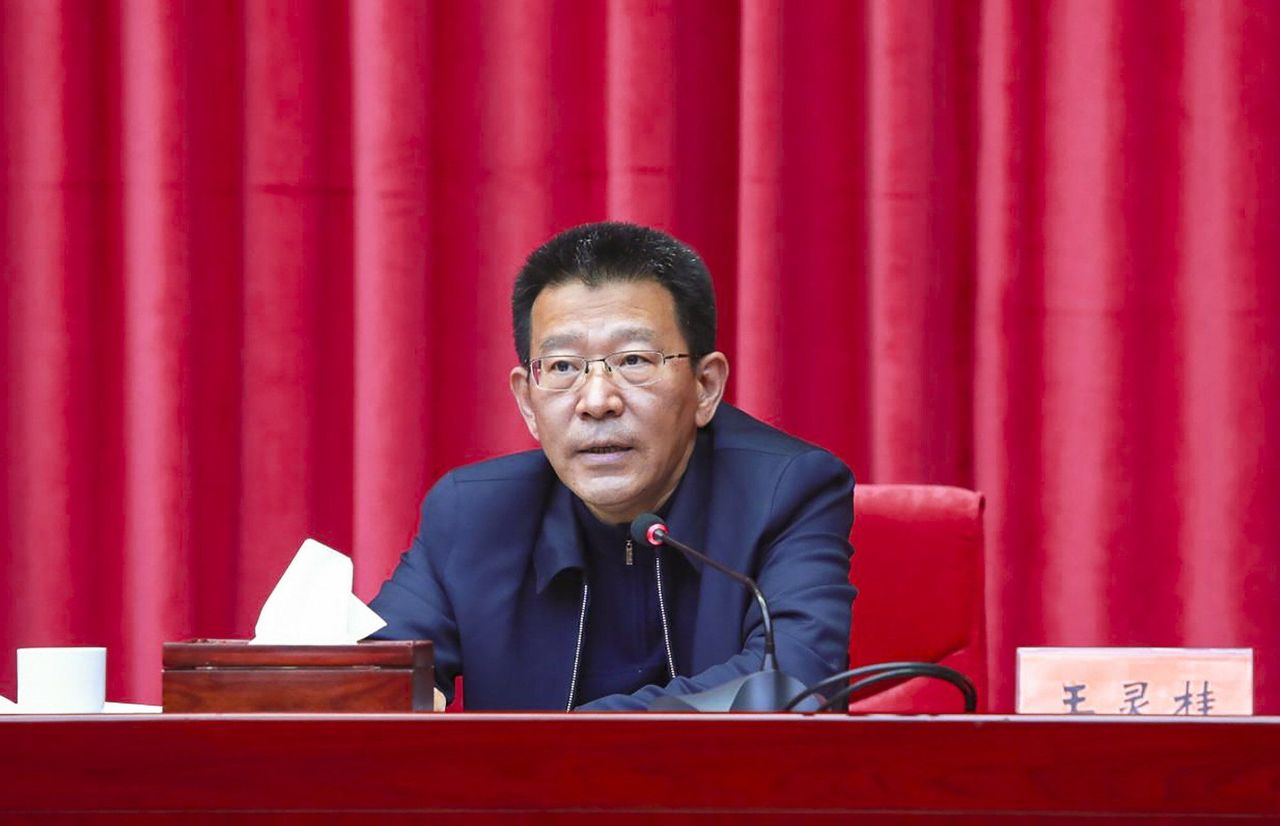 Wang Linggui is an expert in national security and international relations.

Deng, 60, left his post as deputy director of the State Council's Hong Kong and Macau Affairs Office (HKMAO) last month and was succeeded by Wang Linggui, an expert in national security and international relations. Wang was a vice-president of the Chinese Academy of Social Sciences, seen as one of Beijing's top think tanks.

Xu, who was also a deputy director of the HKMAO, retired in 2015 and joined the association as president in 2017.

Professor Lau Siu-kai, a Hong Kong-based political scientist, said the change in leadership would have no impact on the work and development direction of the association.

"It is still to promote studies of Hong Kong and Macau affairs, especially on aspects regarding the 'one country, two systems' policy," said Lau, who is also vice-president of the association.

Lau said he believed the association could better contribute to the nation's development under Deng, who was experienced in handling policies on Hong Kong and Macau.

Having a former senior HKMAO official helm the association could help strengthen ties with the central government, Lau added.

Deng is an expert in international law and served in China's foreign ministry from 1986 to 2013. At a forum on Hong Kong's national security law last July, Deng welcomed the move by the city's law-enforcement bodies demonstrating a "correct understanding" of the national security law as they imposed stringent bail conditions on suspects, granted police strong powers and decided against jury trials.

But he said Hong Kong would still have much to do to step up national security, especially in areas such as education, media, civil service and film censorship.

Elaborating on Beijing's stance when it released a white paper on Hong Kong's democratic development last December, Deng renewed the central government's pledge to pursue the ultimate goal of electing Hong Kong's leader and legislature by universal suffrage.

Deng said at the time that Beijing had not amended the Basic Law articles on universal suffrage and would work with various sectors to foster a popular ballot for the two elections.

The association was formed in 2013 in Beijing. Presently, there are 33 organisation members, and 699 individual members, including 429 from the mainland, 199 from Hong Kong and 71 from Macau, according to the group's website.