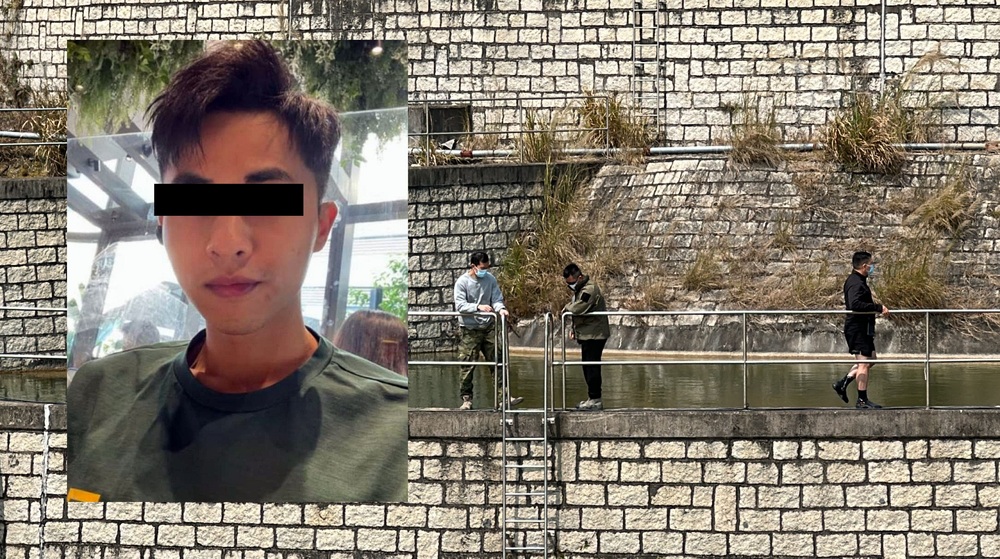 Ex-husband of butchered Hong Kong model Abby Choi arrested in Tung Chung
The ex-husband of 28-year-old model Abby Choi Tin-fung – found dead and butchered in Tai Po – has been arrested on Saturday afternoon in Tung Chung, bringing the arrest tally to four for the gruesome murder.
So far, Choi's ex-husband, his older brother, and his parents have been arrested.

The ex-husband's name is Alex Kwong Kong-chi, according to a HK$2 million bounty on social media, which reveals his face and asks for him to be captured and sent to any police station "alive."

It was understood that Kwong was arrested by police while waiting for a speedboat to flee to the mainland at Tung Chung Pier this afternoon.

Police believed the murder occurred because of a monetary dispute worth tens of millions of Hong Kong dollars after preliminary investigations.

Meanwhile, sources said it was plotted by Choi's former father-in-law, a police sergeant until 2005, over a luxurious property at Kadoorie Hill in Ho Man Tin.

On the other hand, police are still searching the head and arms of Choi at the Junk Bay Chinese Permanent Cemetery in Tseung Kwan O on Saturday, with officers of the special duties unit diving into water tanks and police dogs sniffing the scents of Choi.

According to sources, Choi had been meaning to sell the Kadoorie Hill property she bought since late last year but faced objections from the former father-in-law whose family was living there. It was understood that Kwong's father had threatened Choi not to sell the property.

As for the flat in Lung Mei Village in Tai Po, it had been rented by the former father-in-law since earlier this month. Kwong's older brother, who worked as Choi's private driver, claimed to drive Choi to a Tai Po school to pick up her daughter but put Choi in a coma as she boarded the car on Tuesday.

The older brother sent Choi to the Tai Po unit, where Choi was cruelly killed and butchered.

A friend of Choi who issued the online bounty told local media that she once thought Choi was kidnapped but had not received any call from the kidnappers.

The current mother-in-law of Choi later got a call from Kwong and had a bad feeling about Choi's safety. Police called them yesterday (Fri) that officers were about to conduct a "rescue mission." Choi's family and friends had hoped at first, only to learn later about the tragic ending to Choi's life.