Online channel is managed by Think Hong Kong run by former chief executive Tung Chee-hwa, who says he hopes to make every Hongkonger proud of being Chinese.
A think tank founded by a former Hong Kong leader has launched an online educational channel aiming to promote national identity among young people, featuring controversial topics such as Xinjiang cotton and the national security law.

The online channel under the portal The China Current is managed by Think Hong Kong run by former chief executive Tung Chee-hwa.

Tung, a vice-chairman of the Chinese People's Political Consultative Conference, the country's top advisory body, on Friday said the platform could provide teaching supplements for the newly renamed "citizenship and social development" subject, which replaces the controversial liberal studies starting this year.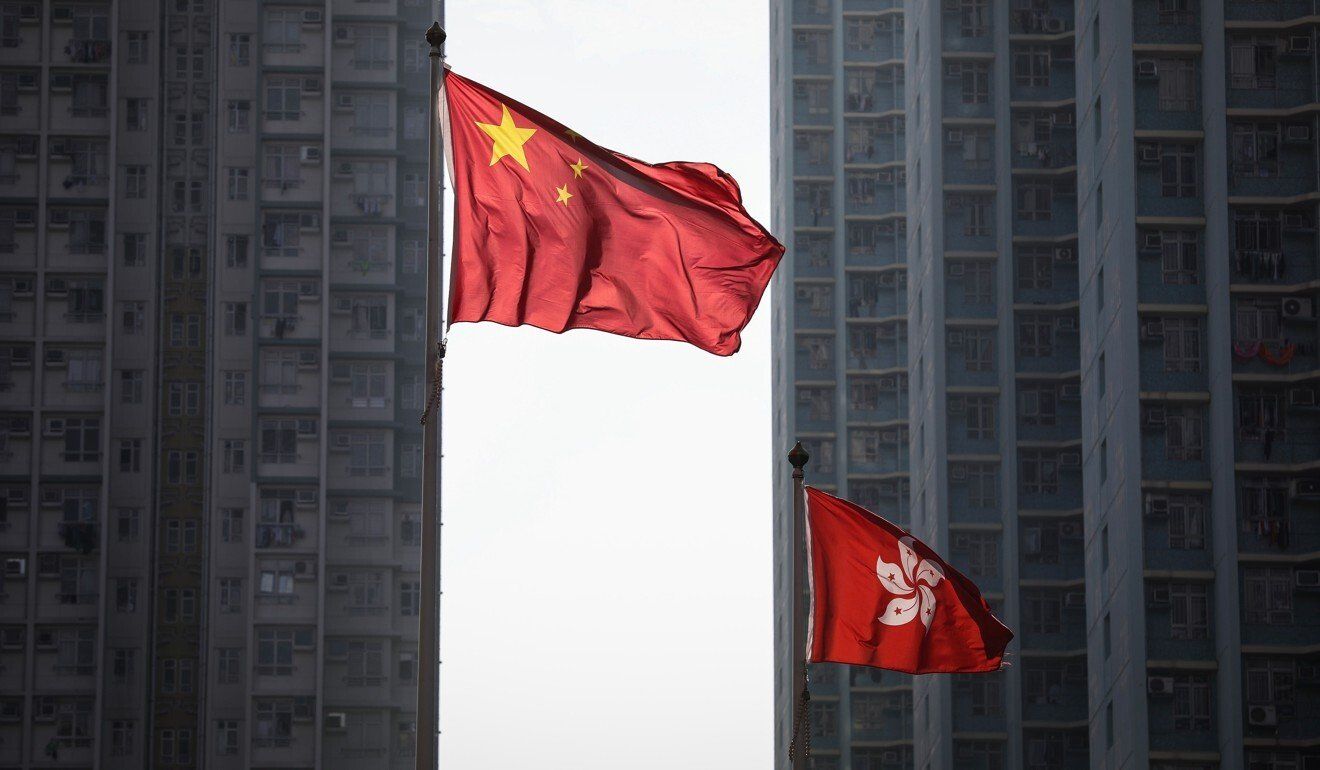 The Chinese and Hong Kong flags outside the West Kowloon courts in Sham Shui Po.

"Cultivating a deep sense of belonging towards the country among Hong Kong's young generation is of paramount importance in ensuring the smooth and long-term successful practice of the 'one country, two systems' policy," he said in a congratulatory speech broadcast at the launch, referring to the framework under which the city is governed.

"My greatest wish in life is to make every Hongkonger proud of being Chinese."

Liberal studies was introduced in 2009 as one of the four core subjects for senior secondary school pupils and aimed to enhance their social awareness and develop their critical thinking skills. However, after the pro-establishment camp blamed the subject for radicalising youth during the 2019 anti-government protests, the Education Bureau overhauled it earlier this year to focus on national development and patriotism.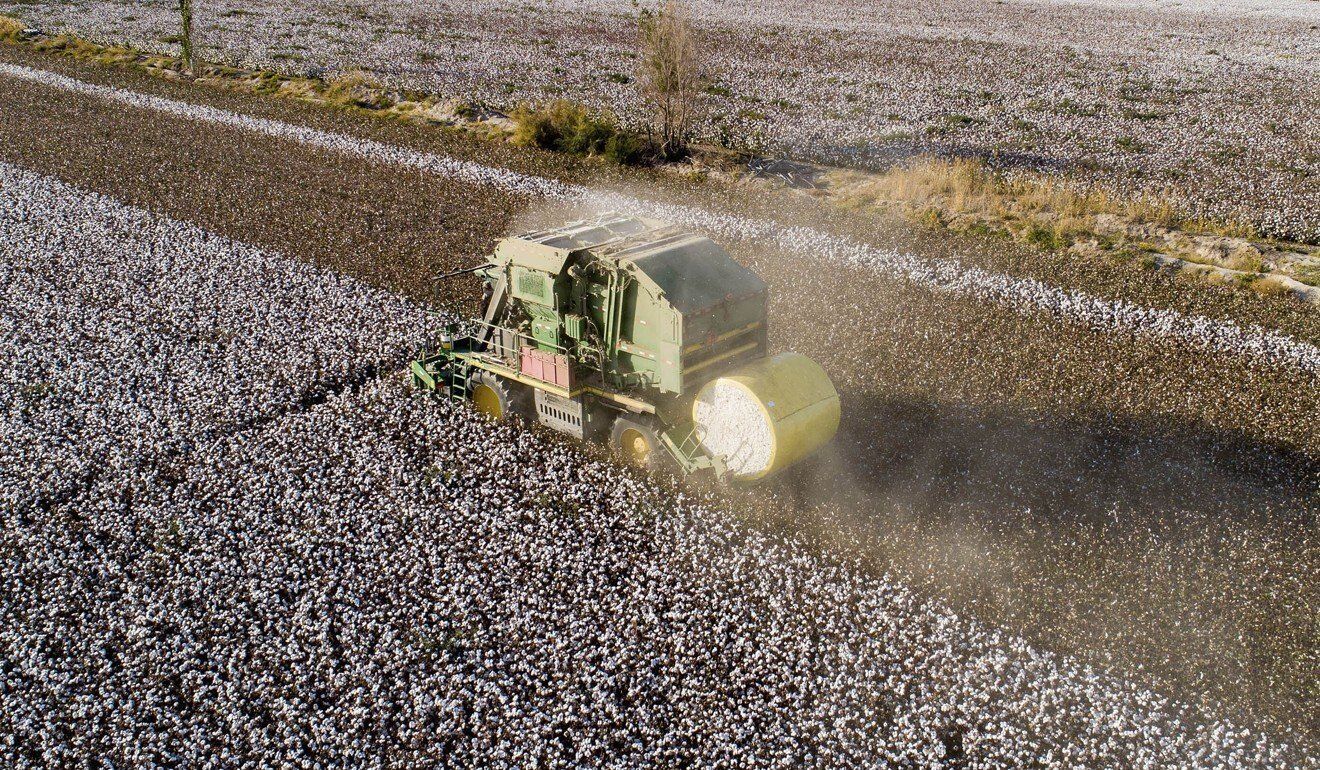 A cotton harvester works in the field in Xinjiang.

The channel covers topics related to the country including "My home is in China" and "The present and past of Hong Kong".

In one video, Tung said the United States' Hong Kong Human Rights and Democracy Act, which allows Washington to take diplomatic action and enact economic sanctions against government officials, had encouraged people to cause disruption in the city.

Another video on the platform presented highly mechanised and unstaffed cotton harvests in China's Xinjiang Uygur autonomous region. Western countries have boycotted Xinjiang cotton, citing allegations that forced labour was being used in its production. Beijing has repeatedly denied the allegations.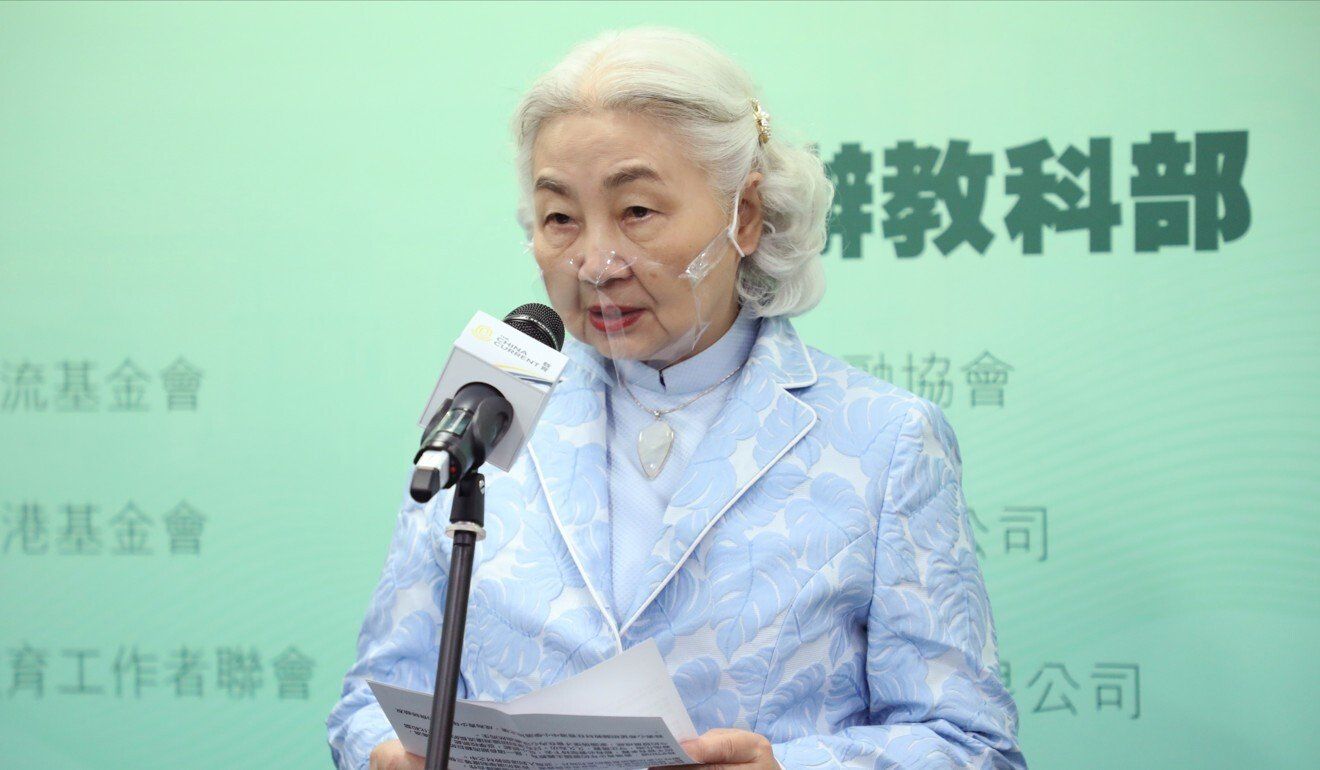 Former justice minister Elsie Leung.

Former justice minister Elsie Leung Oi-sie said the city's education system needed to be "brought out of chaos" after order was restored in society.

Leung, former vice-chairwoman of the Basic Law Committee, said the central government exercised its overall jurisdiction over Hong Kong in the past year by implementing the national security law and changing the electoral systems, returning order to the city.

"Different organisations which opposed the central government are now disbanded and the education, legal and media sectors are rectified. Reforming the education system, especially on citizenship education, is a pressing issue," she said.