Former Legco member Lam Cheuk-ting walks free from court after judge rules he tried to calm stand-off between demonstrators and police.
A former Hong Kong opposition lawmaker accused of pressuring a man to erase images of protesters involved in the 2019 anti-government unrest was on Friday cleared of perverting the course of justice after a judge ruled he was trying to make peace in the middle of a conflict zone.

District Court judge Douglas Yau Tak-hong told West Kowloon Court that he believed Lam Cheuk-ting was trying to get the man out of danger when he appealed to him to let protesters check his mobile phone after he was besieged outside Tuen Mun Police Station in the New Territories.

Yau highlighted video footage of the incident and said Lam's calm manner during the hour-long conflict outside the police station was proof he wanted to resolve the tense situation.

"Lam that night was like a man putting out fires here and there," he said. "He situated himself between the [prosecution] witness and those surrounding him, trying to resolve their differences, protecting the besieged and seeking police attention."

"I truly cannot see how Lam had any intent to coerce the witness to remove his pictures so as to obstruct any potential prosecution in the future," Yau said.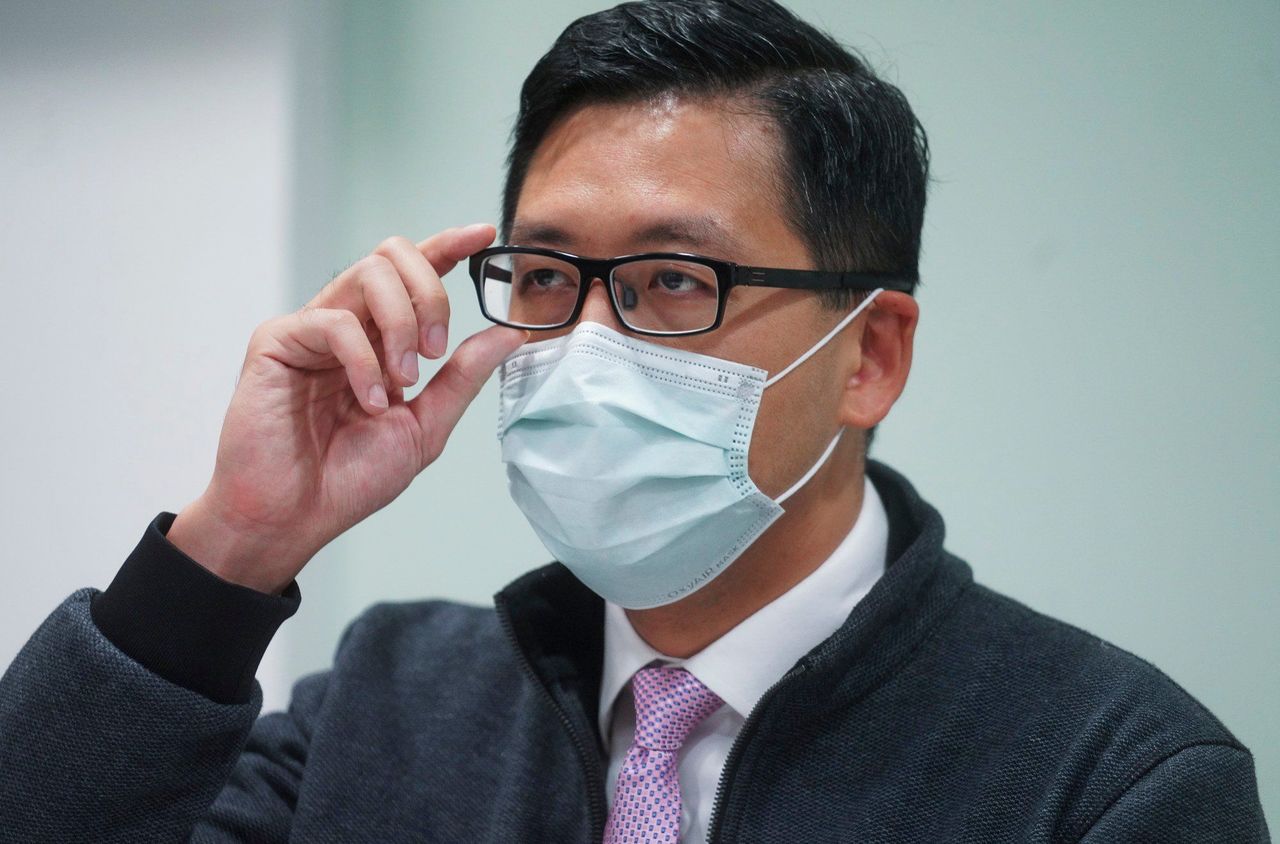 Lam Cheuk-ting, a former lawmaker who was on Friday found not guilty of perverting the course of justice.
Lam was charged after a police-approved rally on July 6, 2019 against loud song-and-dance performances in Tuen Mun Park descended into chaos after protesters suspected the man, identified only as X during the trial, had taken photographs of them at earlier demonstrations.
The July 6 rally was held after suggestions on social media that protesters should "blossom everywhere" to pressure the government to give into their demands, including withdrawal of a contentious extradition bill.
The proposed extradition legislation was scrapped in September that year.
Lam, of the Democratic Party, was among four people charged in connection with the disturbance.
The 45-year-old politician was accused of perverting the course of justice alongside Ronnie Tsang Chun-hei, 30, a decoration worker. It was alleged they tried to make X remove photos "showing the facial appearance of protesters who might have committed any possible criminal offence".
Tsang was also charged with taking part in an unlawful assembly over alleged intimidating behaviour at the scene.
Social worker Aggie Chung Hoi-yin, 41, faced a charge of accessing a computer with dishonest intent and one of criminal damage by deletion from 12 video clips taken during a protest on July 1 that year from X's mobile phone.
Lam's former colleague Ted Hui Chi-fung, 40, who faced the same charges as Chung, jumped bail before the start of the trial.
Yau also highlighted a lack of evidence as to what potentially incriminating footage X had before.
He added the court could not draw an irresistible inference that the footage, assuming it had captured any criminal activities, would have been handed over to police for use in criminal proceedings.
Yau cleared Chung of both charges after he accepted she was, like Lam, a genuine peacemaker in a volatile situation.
Despite Friday's acquittal, Lam remains behind bars awaiting two other trials, including one involving an alleged conspiracy to subvert state power over an unofficial legislative primary election in 2020.
The judge also awarded Lam and Chung costs for the proceedings and he questioned the prosecutors' decision to bring them to court in the first place.
"Had prosecutors approached the video footage correctly, they would have realised the defendant's crystal-clear intentions and could not have decided to prosecute them," the judge said.
Tsang was cleared of perverting the course of justice but convicted of joining an unlawful assembly.
Yau ruled that he had threatened X with remarks that indicated his life would be in danger if he refused to surrender his mobile phone to protesters.
Tsang, who will be sentenced next month, faces up to five years in jail for the offence.