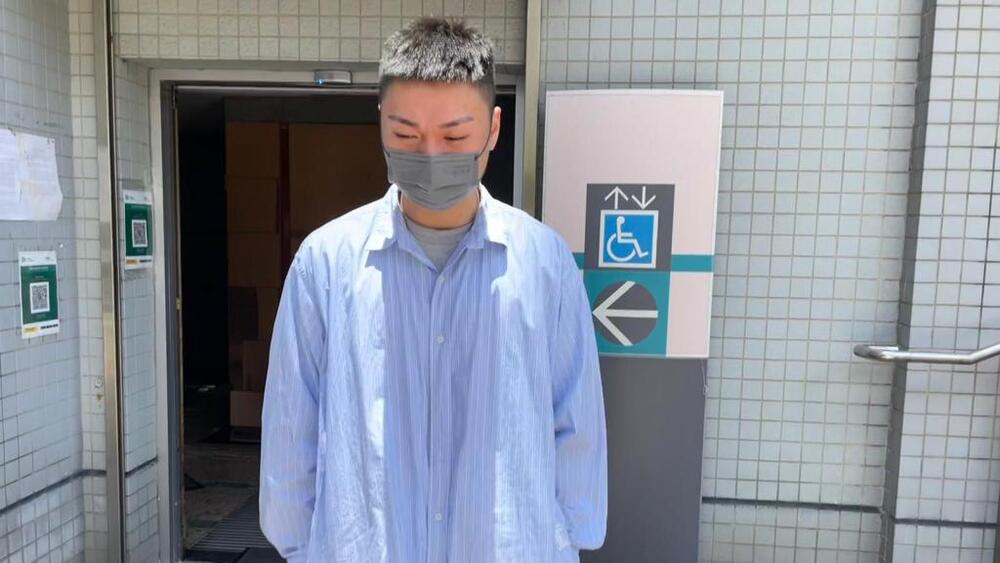 Ex-Hong Kong footballer faces suspended jail term after assaulting girlfriend
Former Hong Kong football team forward Tommy Chuck Yiu-kwok was sentenced to four-month imprisonment, suspended for two years on Wednesday for assaulting his ex-girlfriend last September.
The 27-year-old with a vast criminal record had earlier pleaded guilty to assault occasioning actual bodily harm for kicking his ex-girlfriend five times and strangling her in a flat at Tak Kei Building on Battery Street in Jordan on September 4, 2021.

In Kowloon City Magistrates' Courts this morning, judge Frances Leung Nga-yan noted Chuck performed well on the pitch and was popular. Yet, Leung added that Chuck's life became a mess as he made all kinds of mistakes.

Also, she thought an athlete with such qualities could control his temper well. "I believe you won't commit a foul on the pitch just because you are angry," Leung said to Chuck.

"You have been to jail already and were handed down other sentences before," she continued and urged Chuck to reflect on himself. Besides the suspended jail term, Leung also fined Chuck HK$10,000 and told him: "Don't ever return to this courtroom."

Chuck expressed gratitude towards Leung several times in tears as she passed down the sentences.

Although the lawyer in mitigation said being dumped by the girlfriend enraged Chuck, Leung highlighted the girlfriend's injuries and noted Chuck was obviously venting his negative emotions and anger at that time.

Leung also appealed to Chuck to get his life back on track, citing his chaotic private life and criminal record.

The court heard that Chuck met his ex-girlfriend in March last year and soon started dating. On the day of the assault, the couple started an argument, which escalated into a fight after the ex-girlfriend wanted to break up with Chuck and asked him to move out.

The incident was reported to the police the next day. The ex-girlfriend felt pain in the front of her neck, her upper back, and the back of her skull. She sustained bruise marks on her feet as well.

Chuck represented the city in the 2017 Guangdong – Hong Kong Cup and was transferred to a Swiss second-tier football club FC Chiasso the following year.

He returned to Hong Kong and joined Yuen Long FC in February 2019 but saw his player registration canceled over disciplinary issues two months later.