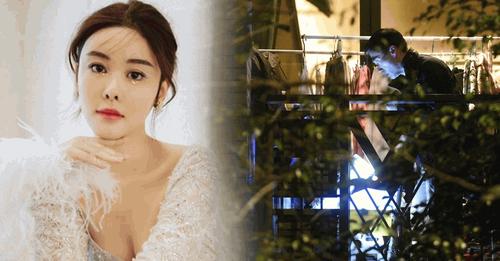 Ex-father-in-law not to get murdered model's property, says barrister
The former father-in-law of murdered Hong Kong model Abby Choi Tin-fung will not receive her estate as the man and his eldest son were charged with murdering Choi on suspicion after an argument about selling a property she bought for them, a barrister said.
The duo and another relative would be crossed off from the list of Choi's estate beneficiaries under the law, before which the police suspected the motive for the murder was related to a financial dispute over a house Choi bought to accommodate her former family members.

"If a deceased person passes away suddenly and leaves no will in place to distribute her property, the property will be distributed according to a list of beneficiaries in order of priority, in which the order of precedence would be her spouse, children, parents, siblings, and other dependents. The beneficiaries are required to declare themselves for the list," said barrister Albert Luk Wai-hung.

"Since the deceased, Choi, and her current husband were not registered for marriage," Luk said, "the current spouse cannot inherit the estate legally."

The family members of Choi's ex-husband, with whom she had two children, should be removed from the beneficiary list as acquiring her estate illegally for suspected of murdering her, Luk noted.

Choi has purchased a property on Kadoorie Avenue of Kadoorie Hill under her ex-father-in-law's name and accommodated his family. Luk added that the ex-father-in-law would not acquire the apartment under a judge's ruling if "it could be proved that it was the deceased who bought the house and paid all the associated taxes and management fees."

Choi was reported to have disappeared on February 21. The police found her dismembered body in a village house in Tai Po on February 25 and subsequently arrested her 61-year-old former father-in-law and his 31-year-old eldest son on suspicion of murder. Choi's former mother-in-law, 63, was also charged with perverting the course of justice.

The victim's ex-husband, 28, was arrested yesterday afternoon during an attempt to flee in Tung Chung Development Ferry Pier.

According to police, there was an argument late last year between the deceased and her ex-husband's family as she intended to sell the Kadoorie Avenue house and arrange other accommodation for her ex-husband's family, to which the arrestees did not agree.