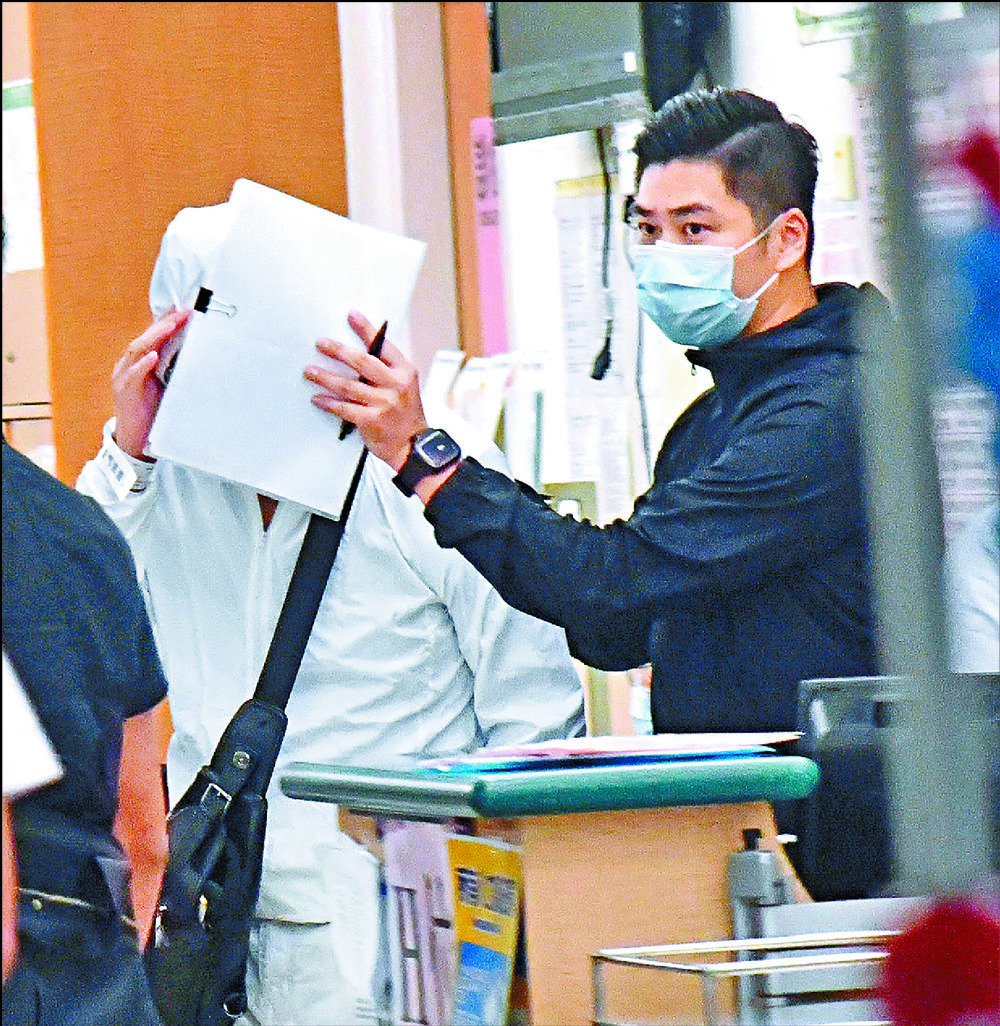 Ex-cop's aggression 'led to fatal row'
A retired police officer "behaved aggressively" in a violent parking dispute with a van driver that ended in the death of the latter in hospital, a Tuen Mun magistrates' courts heard yesterday.
Retired senior constable Kwong Tak-wing, 57, pleaded not guilty to assault occasioning actual bodily harm.

The prosecution referred to video footage from the dashcam of a nearby vehicle and accused Kwong of inciting the street fight after shouting at van driver Berry Chan Kwok-leung and behaving aggressively.

Family relatives of Chan sobbed throughout the broadcast.

Kwong was initially charged with a joint count of manslaughter with his wife Ruby Lee Kwai-fong, 58.

The charge was later changed to a lesser charge accusing just Kwong of assault occasioning bodily harm.

The incident occurred on November 28, 2021. Kwong is alleged to have assaulted 55-year-old Chan at the taxi stand outside exit A of Siu Hong MTR station in Tuen Mun.

Kwong said he and his wife got out of his car near the taxi stand around 6.45 pm to buy dessert and returned to the car six minutes later. Kwong found Chan's van was parked in front of his.

The court heard a row broke out and turned violent after Chan berated Kwong when the ex-cop drove his car and stopped next to Chan's van.

Kwong told the court Chan got violent first and he was forced to defend himself after Chan "pushed me with his chest."

The prosecutor said Kwong yelled at Chan first in an act of provocation.

In the video, Kwong pushed Chan away. Chan held up his fists, punched and kicked Kwong and pushed him to the ground.

Kwong said his head, hands and face were bruised and his wife was injured in the scuffle.

He said he did not attack Chan and his act was "purely defensive."

Kwong said he returned to his car and called the police as Chan was unconscious, not knowing what caused Chan to fall unconscious.

Chan was taken to Tuen Mun Hospital at 7.25pm where he was pronounced dead 46 minutes later after a cardiac arrest, said Alex Lee Pui-wai of the faculty of medicine at the Chinese University.

The trial resumes today.