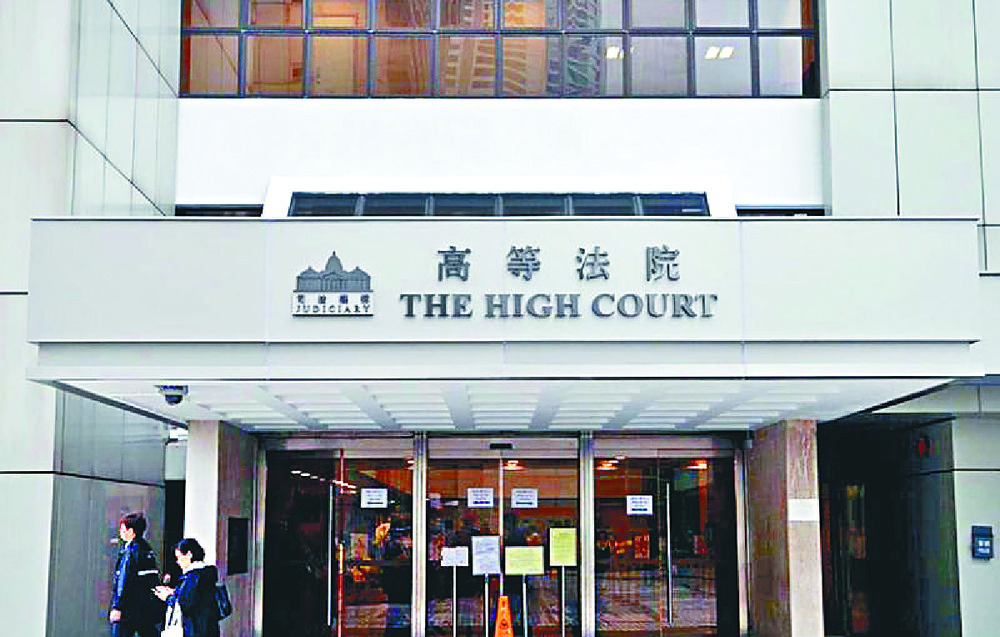 ex-cop gets stiffer sentence for sex assaults
A former anti-drug cop who indecently assaulted six girls aged between 11 and 14 has been sentenced to five years in jail by the high court after a sentence review.
Former narcotics constable Yu Chun-hing, 35, pleaded guilty to two counts of unlawful sexual intercourse with six girls, three counts of indecent assault, two counts of indecency with children aged below 16 and one count of possession of child pornography.

He was originally jailed for three years and 10 months by district court judge Timothy Harry Casewell in January.

But the Department of Justice asked for a sentence review, saying the judgment was too lenient.

The court heard that Yu approached the six girls through social media between 2017 and 2018.

Hiring them as "part-time girlfriends," Yu got the girls to let him touch their private parts, kissed them and required them to perform oral sex and masturbation on him.

In the hearing yesterday, the vice-president of the court of appeal, Andrew Macrae, and judges Derek Pang Wai-cheong and Kevin Zervos said Casewell was wrong in principle and that the original sentence was too lenient.

A psychologist's report on Yu also showed that the risk of him reoffending was moderate to high, the judges said.

They believed the proper sentence should be five years and eight months, but deducted the term to five years because the case was a sentence review. They will hand down a written judgment later.

Yu finished his jail term before the review hearing and will need to be jailed again. Two female relatives of Yu's shook hands with him before he left the courtroom and one of them burst into tears.

In a separate case, a driver was jailed for 18 months for indecent assault of his 14-year-old daughter.

District court judge Frankie Yiu Fun-che slammed him for causing the daughter long-term damage.

The 41-year-old truck driver earlier pleaded guilty to assaulting her on June 27, 2019.

The court heard he had asked his daughter to sleep with him without wearing underwear and touched her private parts.

In sentencing, Yiu criticized the driver for seriously breaching his daughter's trust in him and causing her long-term damage.

A psychological trauma assessment found the teenager is still suffering from pressure and does not know how to deal with her family members, despite two years having passed, he said.

In mitigation, the defense said the driver is suffering from schizophrenia and his intelligence is lower than that of normal people.

Yiu sentenced him to 18 months in jail.