Appearing without a lawyer, 25-year-old Figo Chan questions why police failed to bring up the umbrella group's lack of registration for the past 19 years.
The former leader of an umbrella group behind many of Hong Kong's biggest protests in recent years has been fined HK$8,000 (US$1,000) for not handing over information on its activities and finances to police.

Figo Chan Ho-wun, ex-convenor of the now-disbanded Civil Human Rights Front, on Monday pleaded guilty to one count of failing to comply with a notice to furnish information, an offence punishable by a fine of up to HK$25,000.

West Kowloon Court heard the notice was first mailed to Chan, 25, and vice-convenor Eric Lai Yan-ho, pursuant to the Societies Ordinance, on April 21, with a deadline to respond on May 5.

The notice demanded an explanation for why the front remained active despite cancelling its registration under the ordinance in September 2006, barely two months after it had been granted.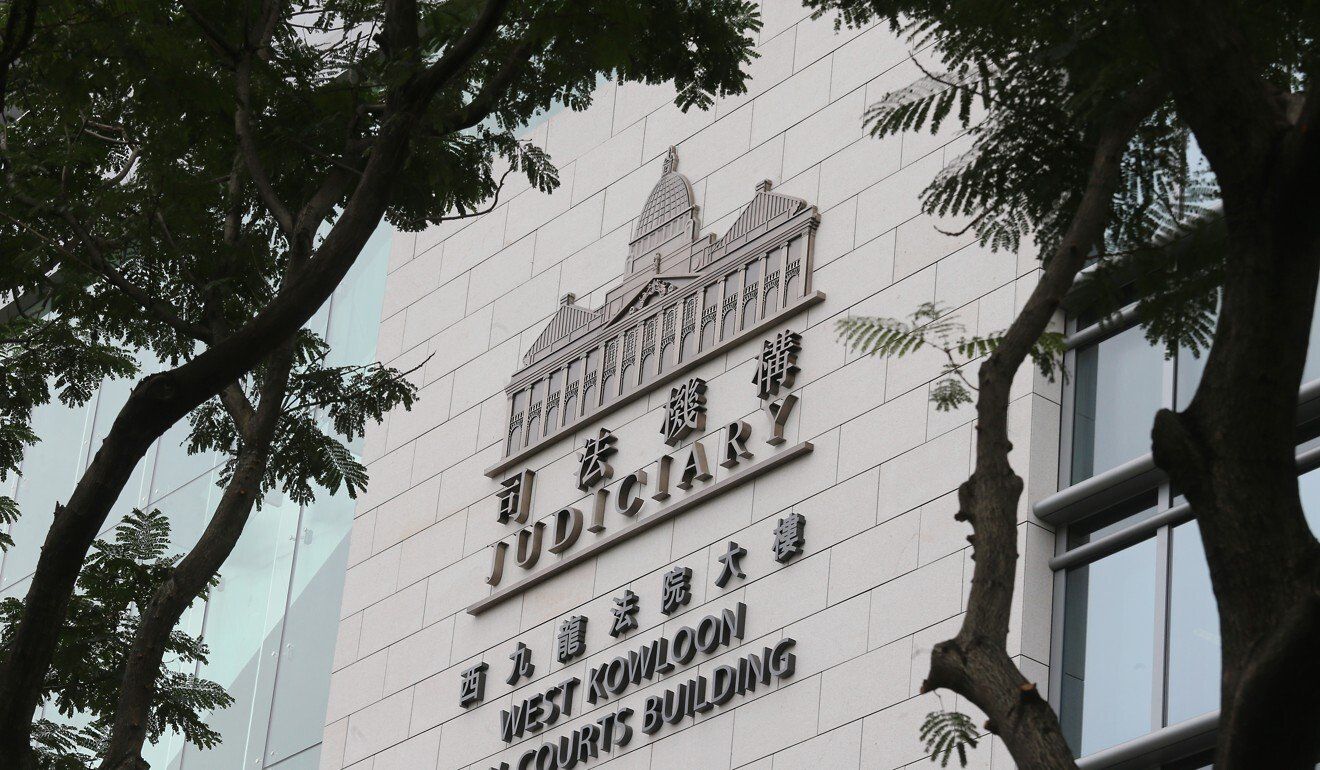 Former Civil Human Rights Front convenor Figo Chan made his Monday appearance at West Kowloon Court without a lawyer.

It also asked the front to disclose its sources of income, expenses and bank account details, and explain the purpose of its involvement in a joint petition with other groups last December asking a United Nations agency to appeal to the Beijing and Hong Kong governments to improve their human rights record.

When delivery of the letter failed, a senior inspector brought a copy to Chan, who acknowledged its receipt with his signature on April 26.

On May 4, one day before the deadline, he emailed police stating the front would not answer the questions.

Chan was charged the day after police raided four locations on October 28 in response to the front's refusal to furnish information.

In his first court appearance before acting chief magistrate Peter Law Tak-chuen, Chan represented himself.

When asked if he needed a lawyer, Chan replied: "It's not necessary, because it's not about the law … The refusal is a political issue, not a legal one."

In mitigation, Chan said he made enquiries after receiving the letter and learned the front had cancelled its registration because it did not agree with the ordinance.

"As convenor, I'm willing to shoulder responsibility," he said in the dock.

But Chan also questioned why police had never issued any reminders or warnings to the front about its registration status in the past 19 years of their collaborative relationship – counting from its establishment in 2002 – until he became the convenor.

"Why didn't police ask the founders when I was six?" the 25-year-old asked.

In sentencing, the magistrate said the offence was about not complying with statutory requirements to furnish information, pointing out that a lack of information may have caused a delay in police operations, given that the front had been organising many activities.

The starting point of sentencing was a HK$12,000 fine, which was reduced by one-third on account of Chan's guilty plea.

He is currently serving a 21-month jail term on five protest-related convictions and is expected to be released on October 10, 2022.