Chung Pui-kuen implores court to recognise that restrictions on free speech are not 'absolute' and warns against 'chilling effect' of sedition allegations.
A former editor of Stand News in Hong Kong has denied promoting "radical" political thought on the platform, saying an authentic reflection of opposition voices was not a violation of the colonial-era sedition law and did not pose a national security risk.

The now-defunct news outlet was duty-bound to keep officials in check and hold them accountable for their actions, Chung Pui-kuen said at his sedition trial on Thursday.

Any criticism of the government or judiciary was intended to indicate errors or defects in authorities, which was permitted, he said.
"The common saying is that free speech is not absolute, but my first impression is that it is even more so in respect of restrictions on free speech," the ex-editor said.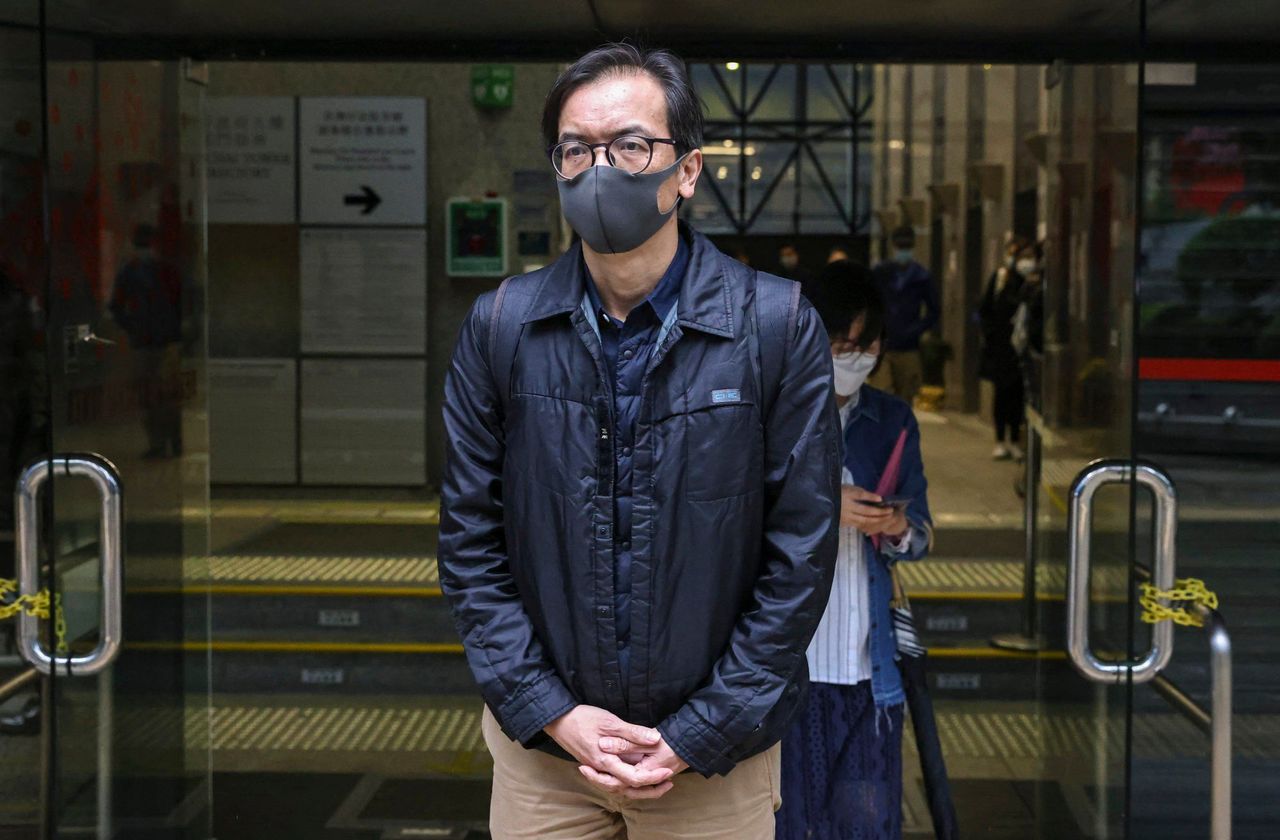 Chung Pui-kuen leaving court on Tuesday.
He added that the news site had provided balanced coverage on a wide variety of topics and had no intention of deliberately portraying authorities in a bad light.
Chung, 53, was explaining to the District Court his decision to allow the publication of some of the 17 allegedly offensive articles on the portal's website.
The pieces form the backbone of the prosecution's case, which alleges Chung plotted with others to publish and reproduce seditious writings by advocating "illegal" ideologies on the popular news platform.
Also standing trial are former acting editor-in-chief Patrick Lam Shiu-tung, 35, and Best Pencil HK, Stand News' holding company. The firm has been unrepresented since the start of the criminal proceedings.
Three of the 17 stories under scrutiny are interviews with the winners of an opposition-led unofficial legislative primary election in July 2020, which has since been declared unlawful by the government.
Activists Gwyneth Ho Kwai-lam, Owen Chow Ka-shing and Fergus Leung Fong-wai, the interviewees in the articles, are currently behind bars awaiting a subversion trial.
Prosecutor Laura Ng Shuk-kuen earlier told the court that the pieces had given the three "offenders" an opportunity to promote their "extremist and anti-government" beliefs.
But Chung stressed nowhere in the three articles did their respective authors approve the views expressed by their subjects.
Ho, for instance, asserted that "police brutality was already a fact" as shown in the way officers handled the anti-government protests in 2019. Chung said that statement was to a certain extent supported by "widespread" criticisms of the force during the unrest.
Two of the activists had called for others to defend "the Hong Kong nation", a notion which prosecutors argued was tantamount to advocating the city's independence, but Chung said support for a national identity did not necessarily contain a separatist overtone.
"It would be very dangerous to accuse someone of sedition on a whim, as that would cause people to fear criticising the government and expressing their views," Chung said. "It would cause a chilling effect too strong and harmful to the development of society."
After the three activists' prosecution in March 2021, Stand News ran a commentary by ex-legislator Nathan Law Kwun-chung which was critical of the action. In his piece, Law argued the government had abused the judicial process and attempted to manipulate its outcome.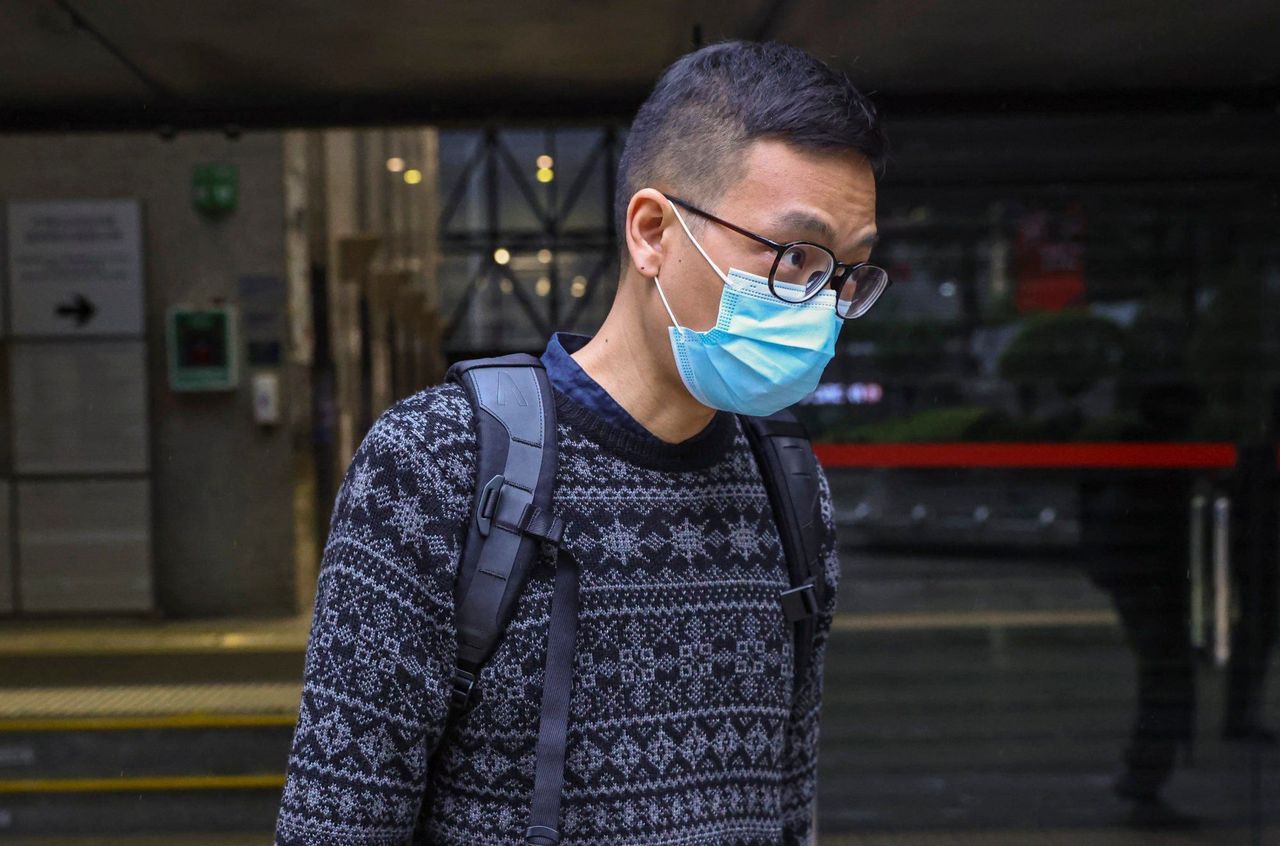 Ex-acting editor-in-chief Patrick Lam.

Prosecutor Ng earlier claimed the article was released in a bid to "vindicate" the trio and "crown them with halos".

Chung, however, said he had no reason to censor a high-profile politician's comments on issues involving the public interest, adding his article genuinely reflected a portion of the public's sentiments on the controversial case.

The defendant also highlighted Stand News' promise to its commentators, or "bloggers" as they were referred to on the website, that their freedom to speak their minds would be respected.

"Of course you can say his allegations are wrong, but you cannot say he has committed a sedition offence. Otherwise, where would free speech have gone?" he added.

Chung's testimony continues on Friday.