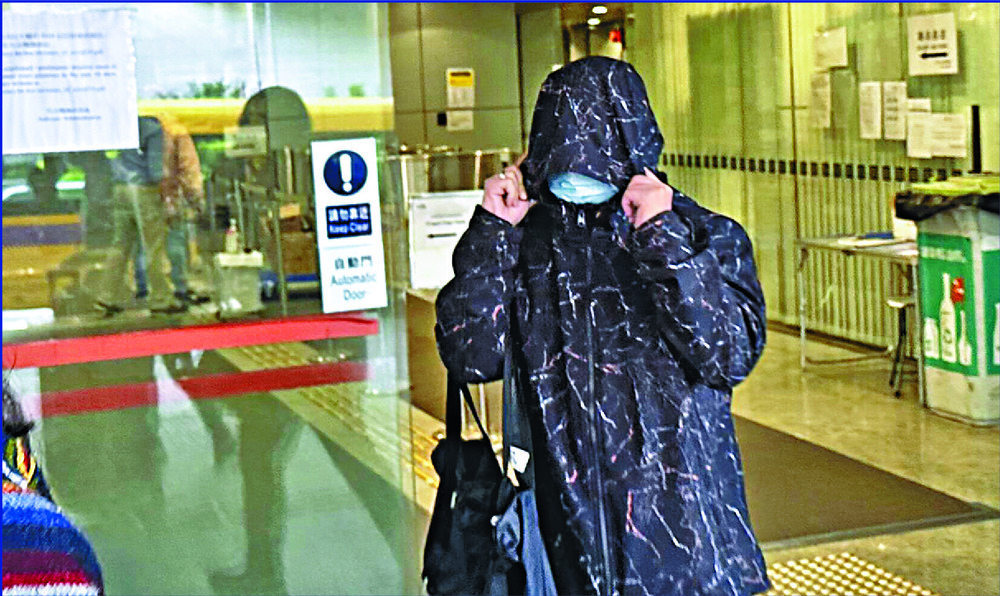 Ex-airline staff gets community service for theft of CY son's info
A former Hong Kong Express ground crew member has been sentenced to perform 80 hours of community service for stealing the airline membership account information of former chief executive Leung Chun-ying's son, Leung Chuen-yan.
James Kwok Sheung-man, 22, who privately captured the information of Leung's flight account and shared it to another defendant, Lai Siu-wang, and posted it online, was sentenced at the Eastern Magistrates' Courts after he pleaded guilty to obtaining a computer with dishonest gain.

He pleaded not guilty to perverting the course of public justice on February 8.

Magistrate Gary Lam Tsz-kan said Kwok's behavior was due to curiosity without further criminal intentions after sharing the information.

The probation officer said in his report that Kwok showed a sincere attitude of regret and had underestimated the legal consequences, suggesting a maximum community service of 80 hours. Lam accepted the recommendation.

The court heard earlier that Kwok logged into his colleague's account in a check-in counter at Hong Kong station on December 23, 2019 to look for Leung's flight information. Leung was traveling to Japan with his family.

Kwok then took photos of the information and shared it with Lai and other friends in a WhatsApp group.

Lai managed to log into Leung's account using the information and ordered 24 in-flight meals and five baggage services totaling more than HK$3,375.

After Leung arrived in Japan, a Hong Kong Express staff member found unpaid ordering records and abnormal operations of Leung's return tickets, which included choosing preferred seating five times and changing the passenger name to "Leung S**t." Records showed fees were attempted to be settled five times by false credit card information.

Internal investigations found Lai had logged into Leung's account. Lai and Kwok were arrested in January 2020.

Kwok admitted he conducted information leakage with a view to dishonest gain for himself or another. But he said he did not know it would be used by Lai to conduct illegal behavior.

Lai was earlier sentenced to 80 hours of community service.