Hong Kong's three carriers, Cathay Pacific HK Express and Hong Kong Airlines, will distribute 65 per cent of free air tickets.
Hong Kong has launched an ambitious global promotional drive to entice visitors back to the city after three years of isolation under tough pandemic curbs, featuring 700,000 free air tickets, spending vouchers and special events.

Chief Executive John Lee Ka-chiu unveiled details of his government's "Hello Hong Kong" campaign on Thursday, highlighting 250 events.

It was estimated the first phase of the campaign would cost about HK$100 million (US$12.8 million), according to the Tourism Board.
The Post takes a look at how visitors and residents can get the goodies.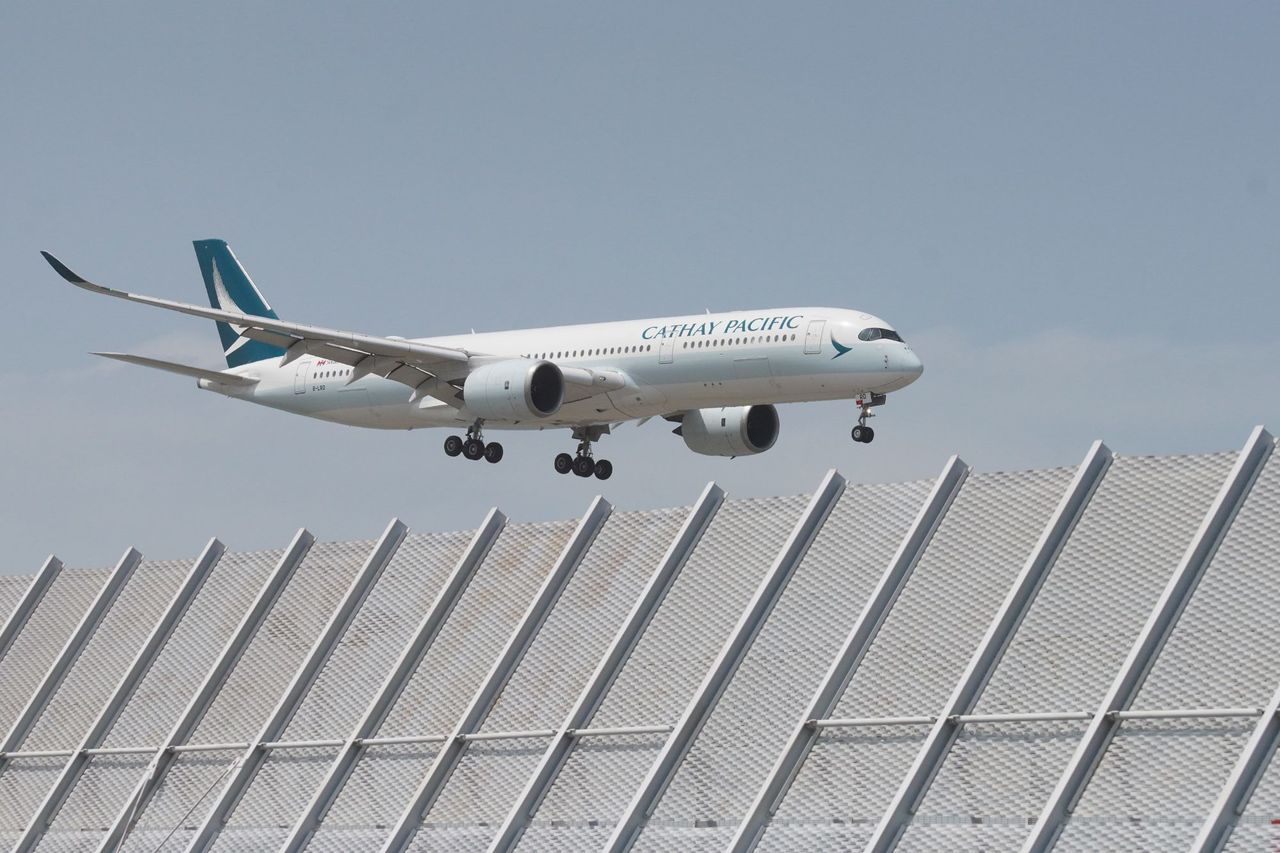 Cathay Pacific Airways is one of three Hong Kong airlines that are giving away tickets.
1. How and when can I get airline tickets?

Authorities expect to give 700,000 free airline tickets to travellers from around the world between March 1 and September.

The city's three carriers – Cathay Pacific Airways, the group's budget carrier HK Express and Hong Kong Airlines – will distribute 65 per cent of them. The remainder will be reserved for related sectors to support inbound tourism and promote the city.

About half a million tickets will be reserved for overseas travellers, with about three-quarters earmarked for Asian visitors.

The promotion will be carried out in phases, with the first targeting Southeast Asian countries such as Thailand, the Philippines, Indonesia, Singapore and Malaysia from March 1. The second will target mainland China from April, then northeast Asia, including Korea and Japan, and other markets in May.

Airlines would give out the tickets through promotions such as lucky draws, buy-one-get-one-free deals and through games or competitions, Airport Authority CEO Fred Lam Tin-fuk said.

The authority said "all related surcharges, fees and taxes would be borne by the winners of the tickets" and all the tickets would be economy class.

The three airlines have not yet released detailed plans. But the Cathay Pacific website said it would start distributing round-trip tickets to Hong Kong from March 1. People can sign up for the Cathay membership programme to receive a reminder to join the "World of Winners" ticket giveaway campaign.

Hong Kong Airlines will release details of its plan for the tickets on March 1, according to its website. The free round-trip tickets will include checked baggage.

Another 80,000 tickets will be given to Hong Kong residents and the same number to visitors from the Greater Bay Area from July onwards.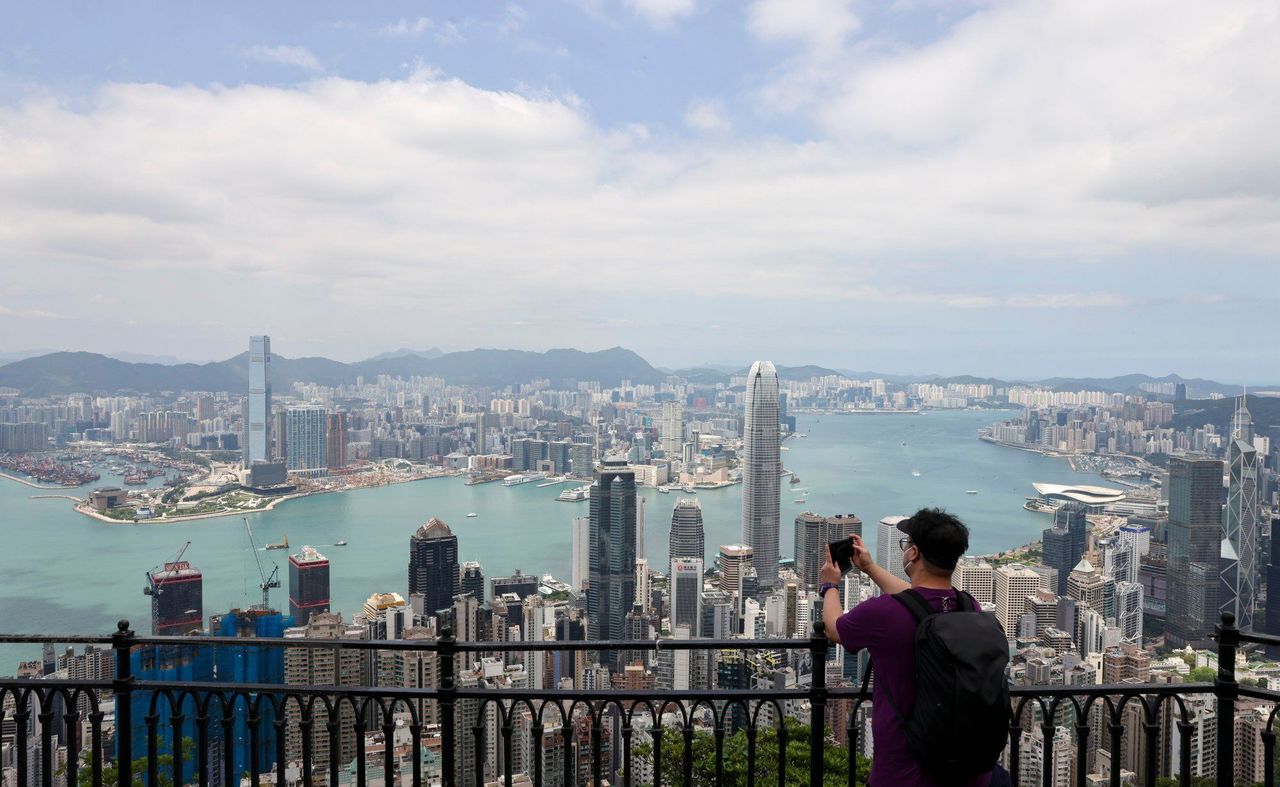 The government wants to tell the world Hong Kong has much more to offer tourists than its skyline.
2. How do I get the spending vouchers and who is eligible?

The Hong Kong Tourism Board started giving away at least 1 million spending vouchers worth HK$100 each under the "Hong Kong Goodies" campaign to welcome back visitors on Thursday. The promotion is on a first-come, first-served basis and will run until December 31.

The offer is for visitors staying in Hong Kong for 90 days or less.

Arrivals can pick up the vouchers from the four Tourism Board Visitor Centres. They are at the arrivals level at Hong Kong International Airport, Tsim Sha Tsui Star Ferry Concourse, Hong Kong West Kowloon Station Arrival Concourse and the Hong Kong-Zhuhai-Macau Bridge Hong Kong Port Passenger Clearance Building.


Unless otherwise stated, the coupons are valid for 30 days from the day of acquisition, and expired coupons will not be reissued. To redeem the vouchers, visitors must create an account with the board's website and will be issued a QR code.

Visitors need to provide their passport details and phone number when registering.

Currently, tourists can redeem e-coupons "welcome drinks" at more than 100 bars, restaurants and hotels in Hong Kong, including The Peninsula, Mandarin Oriental and The Langham. .

Visitors will also receive discounts on attractions and discounts on food and transport at more than 16,000 outlets.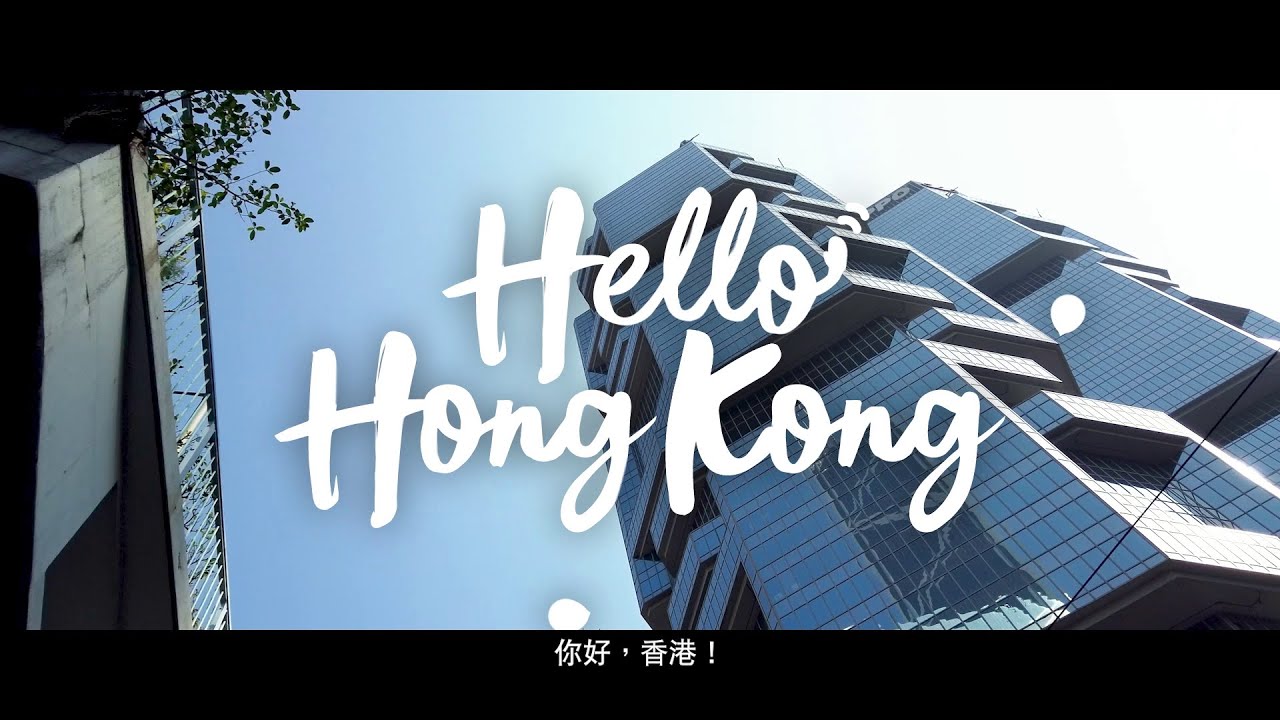 3. What else can visitors look for?

To further attract travellers to the city, authorities played a promotional video featuring celebrities, including Aaron Kwok Fu-shing, Sammi Cheng Sau-man and Kelly Chen Wai-lam, saying hello to tourists and calling on them to visit.

Fans can also try to spot their favourite celebrity in the more than 250 videos featuring stars, including South Korean singer Rain, and business leaders from around the world, highlighting the city's appeal, which will be placed on 3,000 global platforms, including social media channels such as Facebook, Instagram and Twitter.


4. What events can I look out for in Hong Kong?

Several new attractions have opened in the past few years, including the Hong Kong Palace Museum and M+ at the West Kowloon Cultural District.

A variety of events are set to take place this year, including the Standard Chartered Hong Kong Marathon this month, the Rugby Sevens and Art Basel in March, among others.

More than 100 international-level exhibitions will include the "Virtually Versailles" exhibition from April to July, an immersive sound and light display about the opulent palace created by France's Louis XIV, and the first Hong Kong Pop Culture Festival from April to December.


5. Are there any travel restrictions in Hong Kong?

The mainland will fully reopen its borders with Hong Kong and Macau from Monday, with all Covid-19 restrictions dropped and no quotas imposed on arrivals, from either side, although anyone who had been overseas in previous week before crossing will need to present a negative polymerase chain reaction (PCR) test taken inside 48 hours before departure.

Vaccination requirements for arrivals will be lifted, but pre-departure rapid antigen tests for overseas travellers will remain to manage infection risks.

A mask mandate remains in place. Hong Kong's leader said this week that it could be lifted after the winter, but did not specify a date.