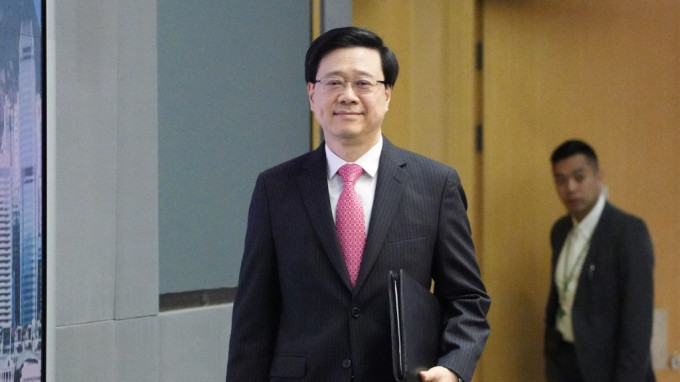 Events to be held across the city on National Security Education Day
The National Security Education Day will be held on April 15 for the first time since Hong Kong resumed total normalcy post-Covid, with a series of events to be held across the territory, said chief executive John Lee Ka-chiu.
Lee and officials from various offices of the Central People's Government in Hong Kong will attend the opening ceremony, while three officials from the Committee for Safeguarding National Security of the Hong Kong Special Administrative Region will deliver keynote speeches.

CE Lee believed that National Security Education Day would enhance Hong Kong's national security atmosphere from all angles, with the event this year bearing the slogan of "National Security, Foundation of Stability and Prosperity."

The first-ever "National Security Cup" competition by discipline forces will also be held alongside a joint flag-raising ceremony and open days at various disciplinary forces.

Meanwhile, the Home and Youth Affairs Bureau will organize events at the city's 18 districts with the Home Affairs Department, hosting workshops for primary school students and distributing some 60,000 copies of a national security picture book prepared by the Culture, Sports and Tourism Bureau.

Commenting on local students' mainland field trip that set off yesterday, Lee said he was optimistic that the students would understand more about the motherland and increase their sense of identity.

He added that HKSAR government officials and civil servants would take more opportunities to communicate with the Mainland and promote Hong Kong, as more chances to visit the Mainland will emerge as normalcy ensues.