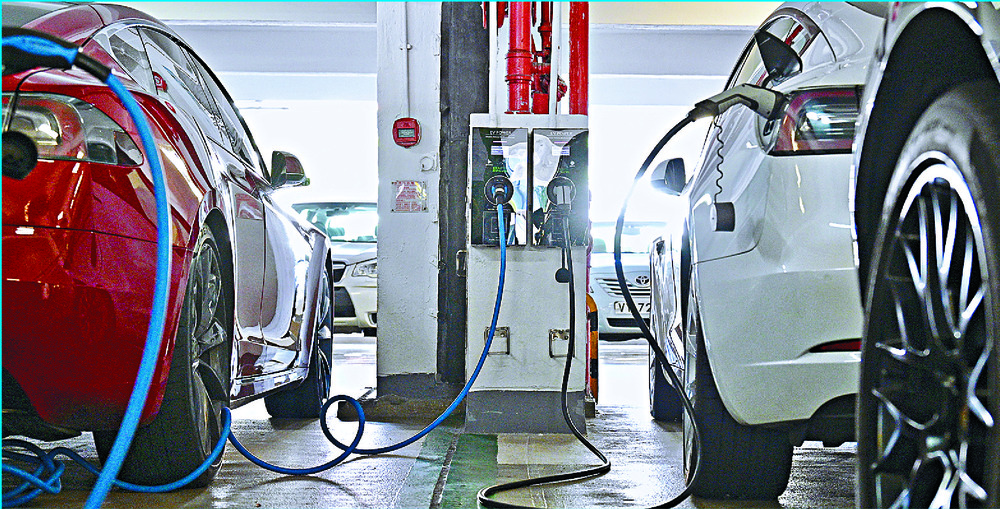 EV drivers must shell out soon
Drivers have to pay to use electric vehicle charging services at government car parks from the second half of next year - more than a year earlier than planned.
Legco's panel on environmental affairs and its panel on transport will meet on Monday to discuss the adoption of new energy transport.

According to the Roadmap on Popularization of Electric Vehicles published in March 2021, the EV charging network planned to have at least 5,000 public chargers established by 2025 - the same year charging fees were set to be imposed.

As of September, there are already about 5,300 public chargers in the city.

The government also allocated HK$120 million in 2019 to install over 1,000 medium chargers in over 70 car parks open for public use. It will be completed this year.

In addition, the installation of self-service payment kiosks for EV chargers has been arranged by phases at several government car parks, with the Kwai Fong Car Park installation expected to be completed by the end of December.

The testing of payment methods and workflows will then commence, during which the charging service will remain free.

Charging fees will be imposed from the second half of next year to "bring forward the marketization of EV charging services, thus promoting their sustainable development."

The government plans to provide an additional 7,000 parking spaces with EV chargers in government buildings in the coming three years.

A revision by the end of this year on the Joint Circular on Green Government Buildings will stipulate that all parking spaces for private cars, motorcycles and light goods vehicles at new government buildings must be fully equipped with medium chargers.