Hong Kong lawmaker and executive councillor slams move as betrayal of diversity, pluralism and freedom of expression.
A social media campaign by the European Union to mark International Women's Day that featured Hong Kong pro-establishment lawmaker Regina Ip Lau Suk-yee "failed to properly illustrate our values", according to the bloc's top diplomat, Josep Borrell.

Borrell was responding to a letter of complaint by members of the European Parliament about Ip's inclusion in the campaign, which also featured members of the city's pan-democratic camp.

A now-deleted post, published on March 8, featured a quote from Ip, a member of Hong Kong's Executive Council – the city leader's de facto cabinet – and Legislative Council, about gender equality.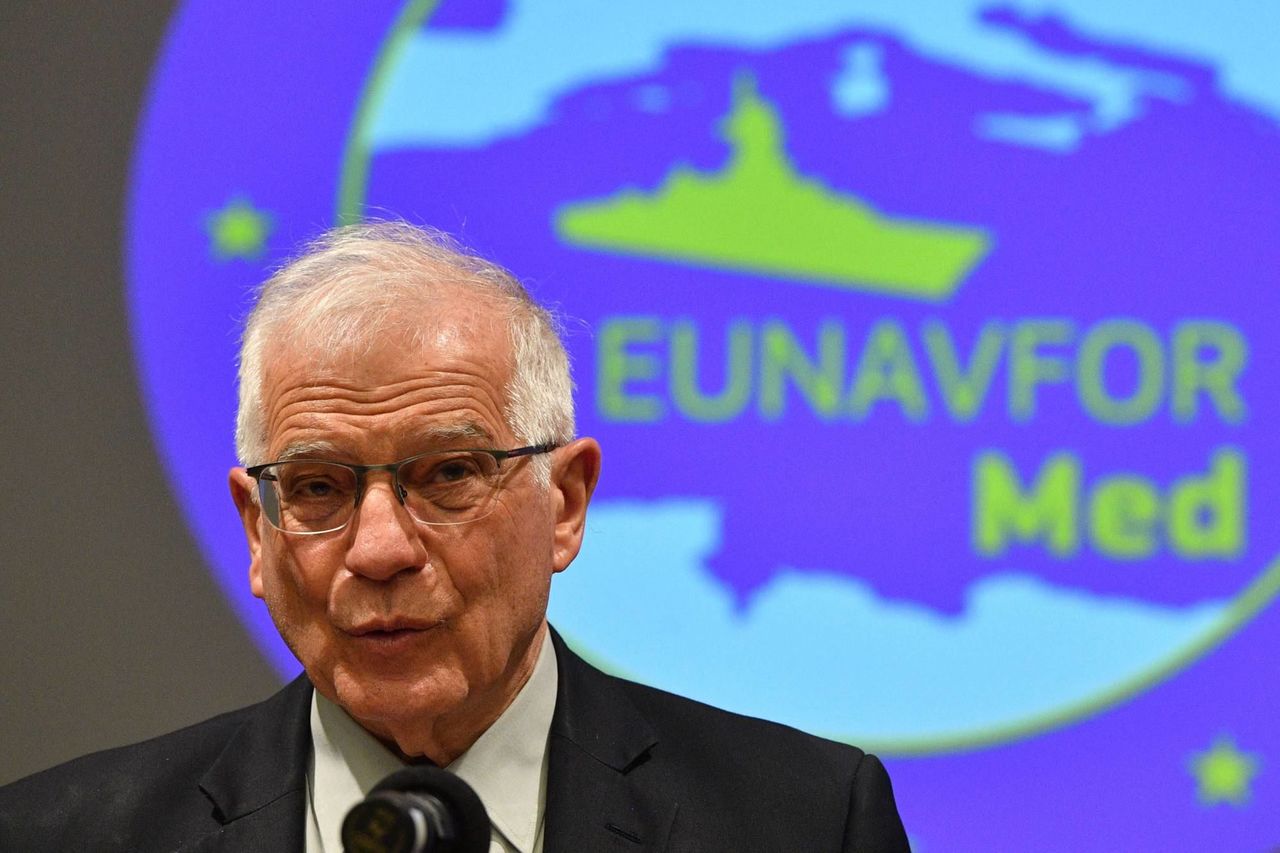 EU diplomat Josep Borrell.

"Gender equality is a no-brainer. Men and women play different roles in reproduction, but in modern society there is growing overlap in their functions, contributions and achievements. All should be recognised for what they achieved, not on their gender," the post read.

But the EU's Hong Kong and Macau Office "immediately" removed the post on the grounds that it "sent a wrong and unfortunate signal at a time when the EU is working hard to protect fundamental freedoms, democratic principles and support pro-democracy activists in Hong Kong", Borrell said.

In a statement sent to the Post, Ip said the EU had removed her contribution without consulting her "apparently because of complaints from those who disapproved of my political views". She added: "I have always spoken up for anti-discrimination and I am a living example of a woman willing to speak up and fight for her political views, despite many unfair attacks and demonisation.

"I think the way the EU's office handled the complaint betrayed their avowed espousal of diversity, pluralism and respect for the freedom of expression."

The post featuring Ip was still visible on her Twitter page, as of Tuesday.

The EU campaign also featured Emily Lau Wai-hing, a Democratic Party politician in Hong Kong.

It was designed to "illustrate that the advancement of women is a cross-cutting concern that can transcend Hong Kong's deep political divisions", Borrell said, adding that the campaign was not "intended to condone the broader political and social stances of its participants".

The contribution from Lau, the chairwoman of the Democratic Party's International Affairs Committee, remained live on the EU's Hong Kong and Macau Office's social media channels, as of Tuesday.

"When the fight for gender equality gets tough, the tough get going. Never give up, never give in," it read.

NGO founders Fiona Nott of the Women's Foundation and Shalini Mahtani of the Zubin Foundation were also part of the campaign.

Ip has been a staunch supporter of the sweeping national security legislation Beijing brought to Hong Kong last year.

She has been a vocal defender of China's policies in Xinjiang, which brought the first EU sanctions last month since the 1989 Tiananmen Square crackdown, setting off a blitz of official retaliation and boycotts of European brands by Chinese consumers and artists.

Borrell was responding to a letter from 11 members of the European Parliament expressing "astonishment" that Ip had been chosen as one of the faces of the campaign despite "calling for charges to be brought against Danish lawmakers and activists who helped ex-lawmaker Ted Hui free Hong Kong".

Borrell pointed to the fact that Ip was "one of only six democratically elected women in Hong Kong's Legislative Council".

He added that while "she is indeed a divisive figure who has espoused controversial views on a range of issues during her long political career", she had "also engaged to some degree on anti-discrimination concerns during her career" in a context in Hong Kong where legislation to tackle discrimination "is underdeveloped and where few lawmakers have taken an active stance on such issues".

The reply comes as the EU considers further measures against Hong Kong for Beijing's roll-out of a drastic overhaul of the local electoral system to ensure only "patriots" can rule the city, in a sweeping move critics have said is designed to further quash opposition voices.

More actions are expected to be approved by the EU's 27 foreign ministers at next Monday's monthly meeting of the Foreign Affairs Council.