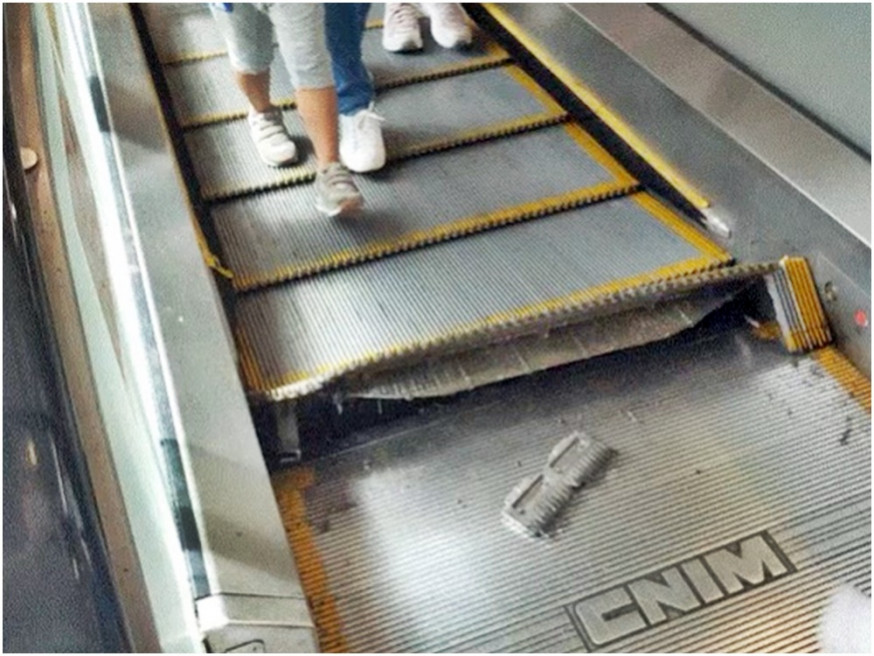 Escalator step bursts at Mei Foo MTR station
An escalator step burst suddenly this morning at Mei Foo MTR station and its metal scraps injured a passenger's finger.
The incident took place at 10.30am today at the Tuen Ma Line platform within the station. The escalator was ascending at that time. One of the steps suddenly burst and a piece of its metal scraps injured a passenger's finger.

The passenger was fine after treatment.

Staffers then cordoned off the area for other workers to fix the escalator.

According to a spokesperson for MTR, workers were signaled by the light in the control room that the escalator stopped operating. As workers arrived at the scene, they found the upper part of the escalator broken. The area was cordoned off immediately.

MTR then checked security footage and found that a shoe of a passenger went through the side panel of the escalator and damaged the step. The safety mechanism was also triggered.

The train company said contracted workers will be mobilized to the scene to fix the escalator as soon as possible.