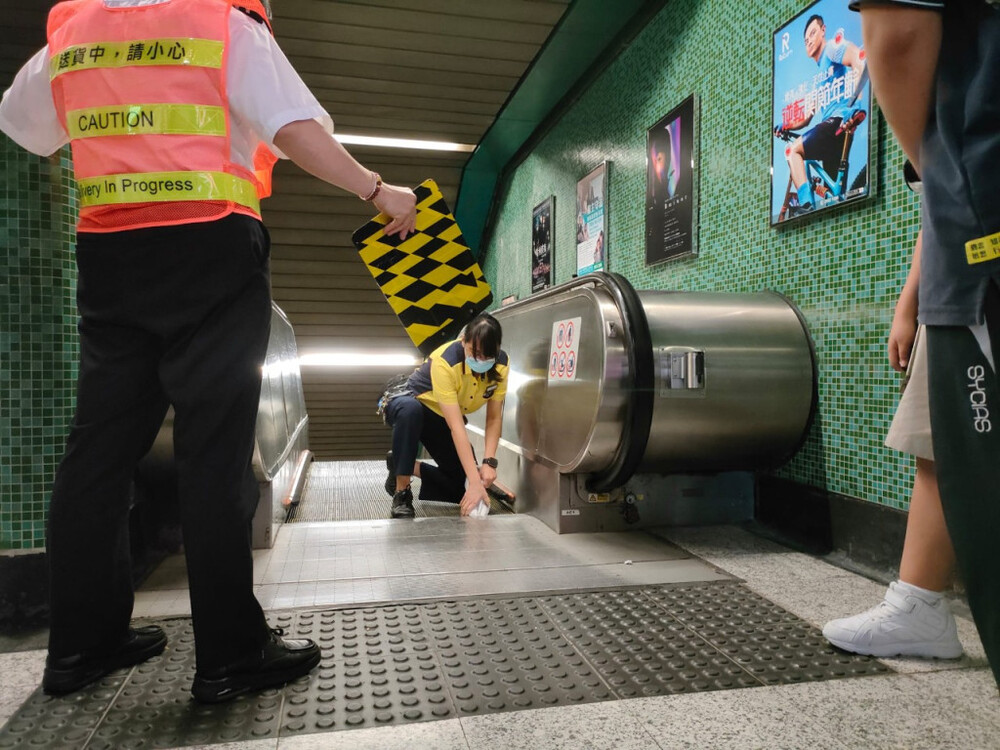 Escalator incident in Sham Shui Po 'harms one shoe'
MTR staff are working to find out the reason for the stuck shoe incident that occurred at Sham Shui Po MTR station.
A 10-year-old boy had his shoe stuck in the gap of the escalator at around 1pm and could not pull it out. He lost his balance and also his shoe while falling forward, fortunately staying unharmed.

The MTR staff were alerted to stop and close off the escalator.

After confirming the boy was unharmed, a female staff helped to remove the stuck shoe.

The boy had no choice but to wear his heavily damaged shoe to leave while the MTR staffer worked to find out the cause of the incident.