Police used GPS records of seven-seater car carrying slain model to track down village house where 28-year-old was dismembered, source says
Hong Kong police uncovered the location of the Tai Po village house where model Abby Choi Tin-fung was dismembered by checking records from a vehicle's global positioning system (GPS) and surveillance camera footage from multiple sources, the Post has learned.

More than 150 detectives from the force's Kowloon West regional crime unit were tasked last Thursday afternoon with investigating the 28-year-old socialite's disappearance after suspicions were raised by its missing persons unit.

Choi, a mother of four children, was reported missing on Tuesday last week. She was last seen at a luxury housing estate at the city's exclusive Kadoorie Hill in Ho Man Tin on the same day. Her ex-husband, his parents and elder brother live in a flat there.

A review of closed-circuit television (CCTV) footage indicated she was picked up at the estate by a seven-seater car driven by her ex-brother-in-law, who worked as her chauffeur, before she went missing.

Police resorted to checking the vehicle's GPS records and reviewing security camera footage to find Choi after her former in-laws proved uncooperative, according to one source.

After finding out the seven-seater had been driven to Tai Po's Lung Mei Tsuen, the source said, dozens of officers were immediately deployed there to carry out painstaking detective work.

Officers conducted door-to-door interviews at the village and pored over surveillance footage from local houses, as well as videos captured by the dash cameras of vehicles parked in the area.

On Friday afternoon, within 24 hours of arriving in the village, the force identified the ground-floor flat of a three-storey house as a crime scene.

A skull and several ribs believed to be the victim's were discovered in one of two large soup pots seized from the property. Two female legs were also found inside a refrigerator in the flat.

Officers also seized a meat grinder, electric saw and knives from the scene.

Police are still looking for the rest of Choi's remains, including her torso and hands.

Superintendent Alan Chung Nga-lun of the Kowloon West regional crime unit on Tuesday said security footage suggested someone last Wednesday had thrown away evidence at a refuse collection point in the Tai Po village.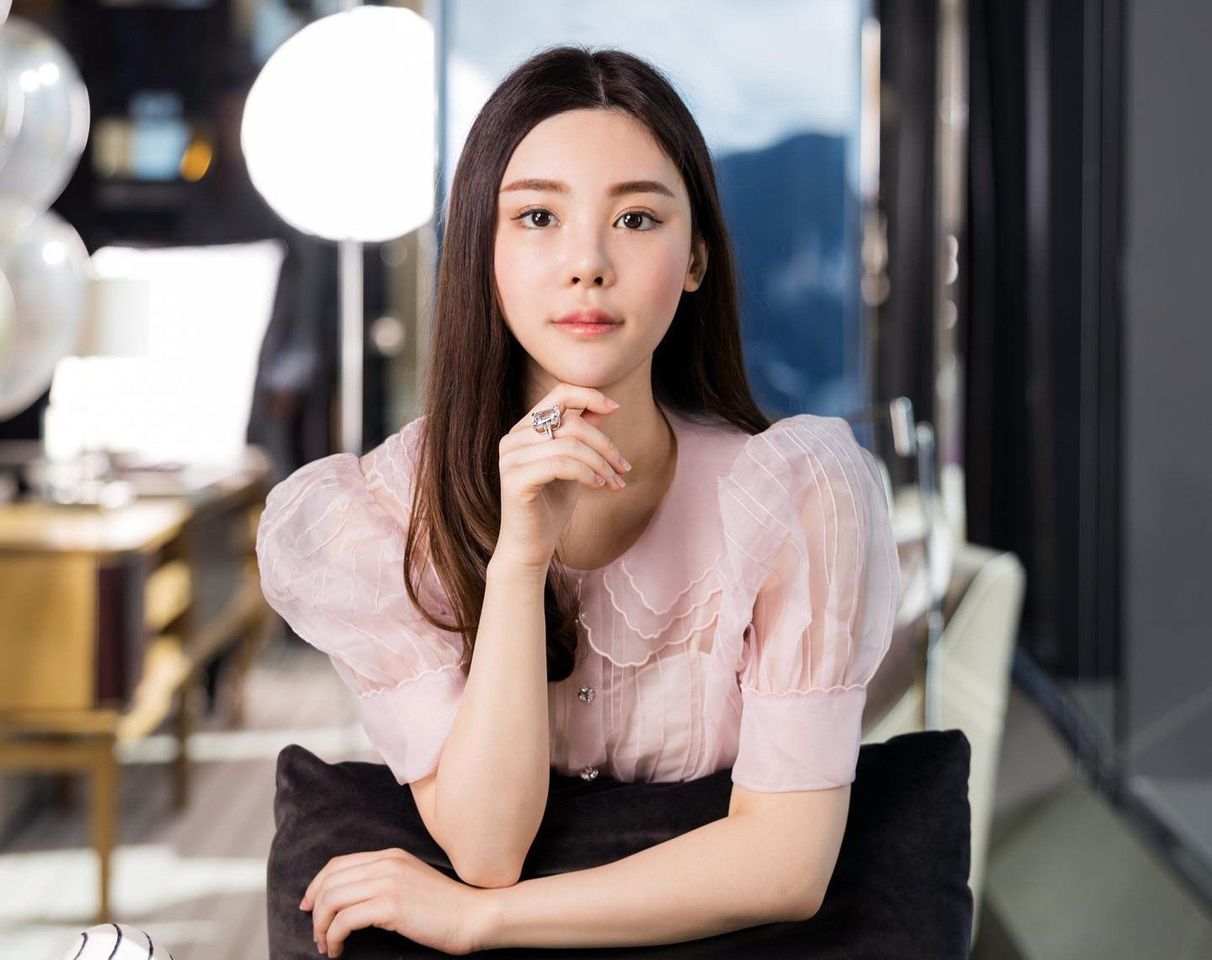 Model Abby Choi was reported missing Tuesday last week, with police discovering some of her remains days later.

The discovery sparked a search of a landfill in Ta Kwu Ling in the New Territories.

More than 120 officers on Tuesday and Wednesday donned protective gear to sift through a patch of the landfill with the help of excavators and bulldozers, but with no significant finds that day.

Chung said the search would continue on Thursday, with the targeted area being about the size of a football pitch and five metres deep.

On Wednesday, dozens of detectives from the unit were sent to Lung Mei Tsuen to carry out door-to-door inquiries and gather more evidence.

Police over the weekend also conducted a fruitless search at a cemetery in Tseung Kwan O and shifted through sewage in Lung Mei Tsuen.

The case has attracted worldwide media attention since details of Choi's gruesome murder came to light last Friday.

Her ex-husband Alex Kwong Kong-chi, his father and elder brother were charged with murder while his mother was charged with perverting the course of justice. The four were remanded in custody on Monday.

A fifth suspect, a 47-year-old woman, was arrested on Sunday for allegedly aiding and abetting a suspect in a murder. She was released on bail on Tuesday, pending further investigation, but must report to police later this month, the force said.

The woman, surnamed Ng, a masseuse, was the alleged lover of Choi's former father-in-law and is accused of helping him rent the ground floor flat of the village house. The pair had been in a relationship for about six months.

She was also suspected of helping Kwong evade police. According to the force, Ng last month allegedly rented a luxury flat in West Kowloon's Arch Sky Tower development to hide him.