Police are also searching a landfill in Ta Kwu Ling for the missing body parts of Abby Choi, but in vain so far.
Hong Kong police returned to a Tai Po village on Wednesday to interview residents as they gathered more evidence about the gruesome killing of socialite Abby Choi Tin-fung, whose torso and hands remain missing.

Officers knocked on the doors of residents in Lung Mei Tsuen, asking whether they had heard noises or saw anyone suspicious in the neighbourhood on February 21.

Choi, 28, was believed to have been murdered last week, with the suspects accused of dismembering her body in a 500 sq ft flat in the scenic New Territories village.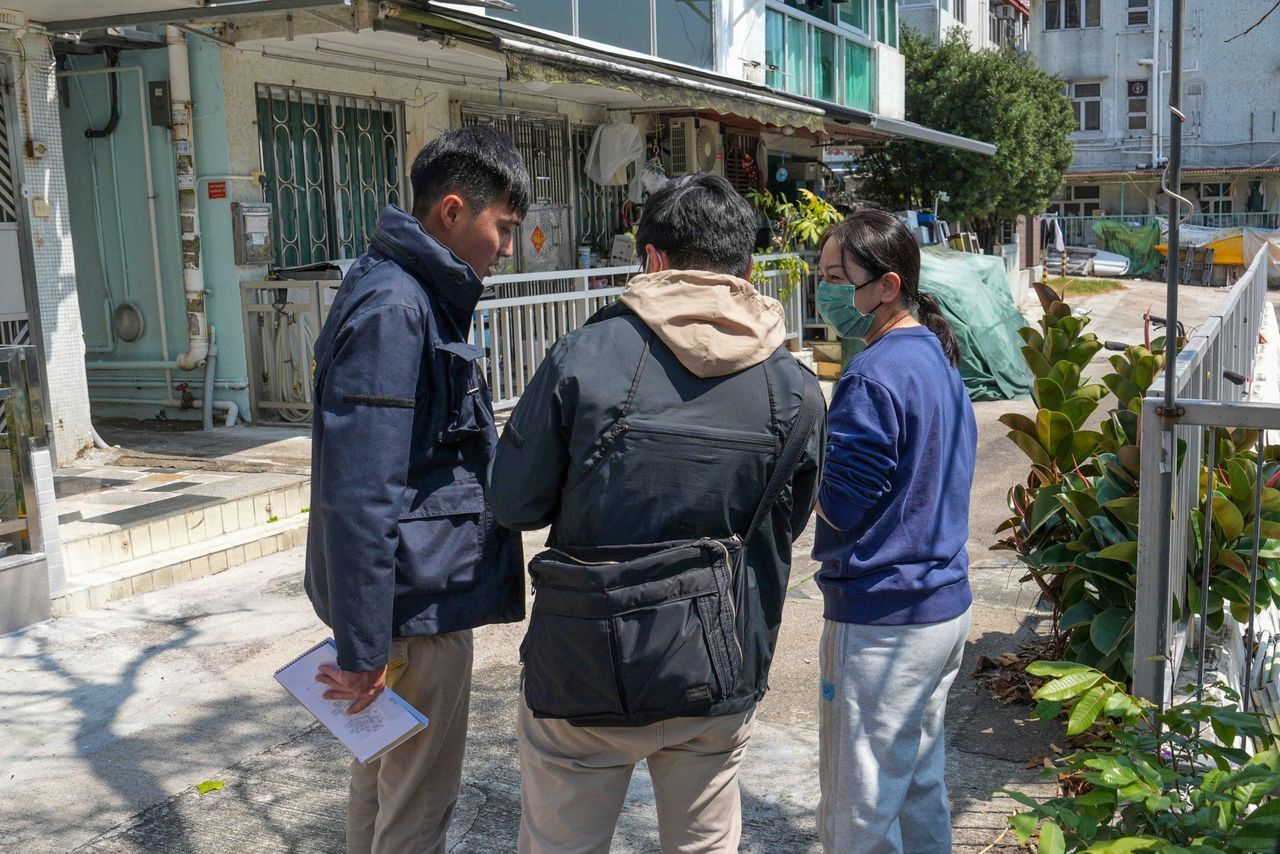 Police officers speak to a resident of Lung Mei Tsuen on Wednesday.

Her skull and several ribs were retrieved on Sunday, while more than 120 police officers have searched a landfill in Ta Kwu Ling with the help of excavators and bulldozers for the missing body parts over the past two days.

Officers recovered several bones on Tuesday that would need to be tested to confirm their origin. Authorities made no significant discoveries on Wednesday.

The operation was set to continue on Thursday, as police said the targeted area was the size of a football pitch and five metres (16 feet) deep.

The recently rented flat, on the ground floor of a three-storey house in Lung Mei Tsuen, remains cordoned off. Bouquets of chrysanthemum and apples as offerings have been left nearby.
About a dozen officers from the Kowloon West regional crime unit descended on the village on Wednesday morning before dividing into smaller teams to speak to locals. Some residents helped the investigators by providing footage from cameras installed in cars and their homes.

Retiree Mrs Chan said police asked her several questions, including whether she had heard any noises or seen any suspicious activity or people on Tuesday last week.

"I heard nothing and went to sleep early at 9pm that night," said Chan, 65, a resident of the village for more two decades who lives with her husband and a grandson.

Four former family members of Choi were earlier arrested for their alleged roles in the murder. They were remanded in custody after appearing in court on Monday on charges of murder and perverting the course of justice.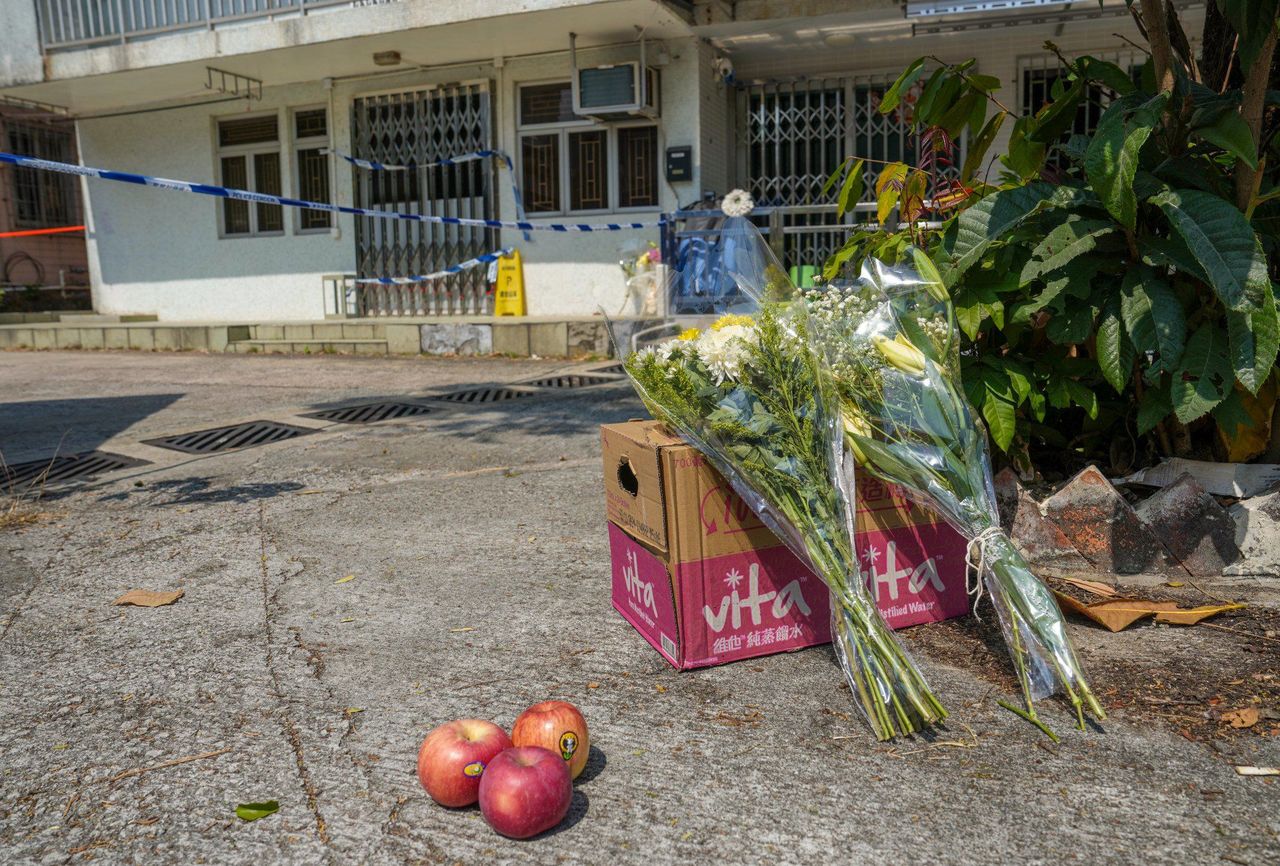 Flowers and apples have been left near the house where Abby Choi's body was allegedly dismembered.

While news of the case had put Lung Mei Tsuen in the limelight, it had also scared off some visitors, restaurant operators said.

The village, in the shadow of the scenic Pat Sin Leng mountain range, is known for a nearby artificial beach and for being a top choice for barbecuing, cycling and alfresco dining.

An employee at Star Restaurant, which offers Japanese cuisine, said visitor numbers had fallen by two-thirds in the past few days.

"We normally have families who come with kids for hiking and dining, but they did not appear in the past few days probably because of the horrific news," the worker said, pointing to empty tables at 12.30pm and a car park in front of the restaurant that was only one-third filled.