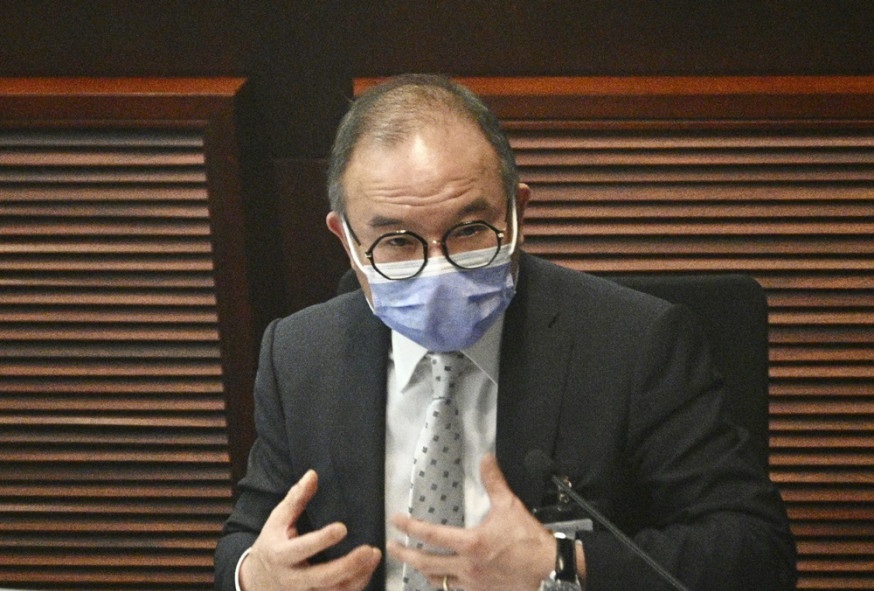 Erick Tsang defends amendment bill for national flag
Secretary for Constitutional and Mainland Affairs Erick Tsang Kwok-wai ensured that the amendment bill for national flag could regulate the national flag to be used properly even lawmakers showed concerns.
Lawmakers challenged whether the National Flag and National Emblem (Amendment) Bill 2021 can protect the national flag and emblem and prevent citizens from insulting it in a Legislative Council meeting today.

Michael Luk Chung-hung asked whether the amendments can really regulate people "playing the edge ball". He gave an example that some netizens changed the five stars on the flag into five virus cells to mock how China handled the pandemic, asking if it would be illegal to do so after the bill was passed.

Luk also wished to know if authorities will put more effort into education regarding the national flag and emblem so that teachers won't set a wrong example to students.

Another lawmaker Steven Ho Chun-yin also asked how law enforcement would take action when finding suspected violation online.

Tsang replied that if relevant articles are believed to be replicas of a national flag, it would fall under the regulation of the bill. Yet it still depends on the situations.

Persons in connection to relevant national flag replicas will be prosecuted if necessary, he added, followed by a judgment by court.

As for violation found online, Tsang only said it would be handled by relevant law enforcement departments.

He pointed out that the legislation aims to make sure the national flag and emblem are used properly and the only principle is to respect China. Tsang believed citizens can easily understand what can be counted as "insulting".