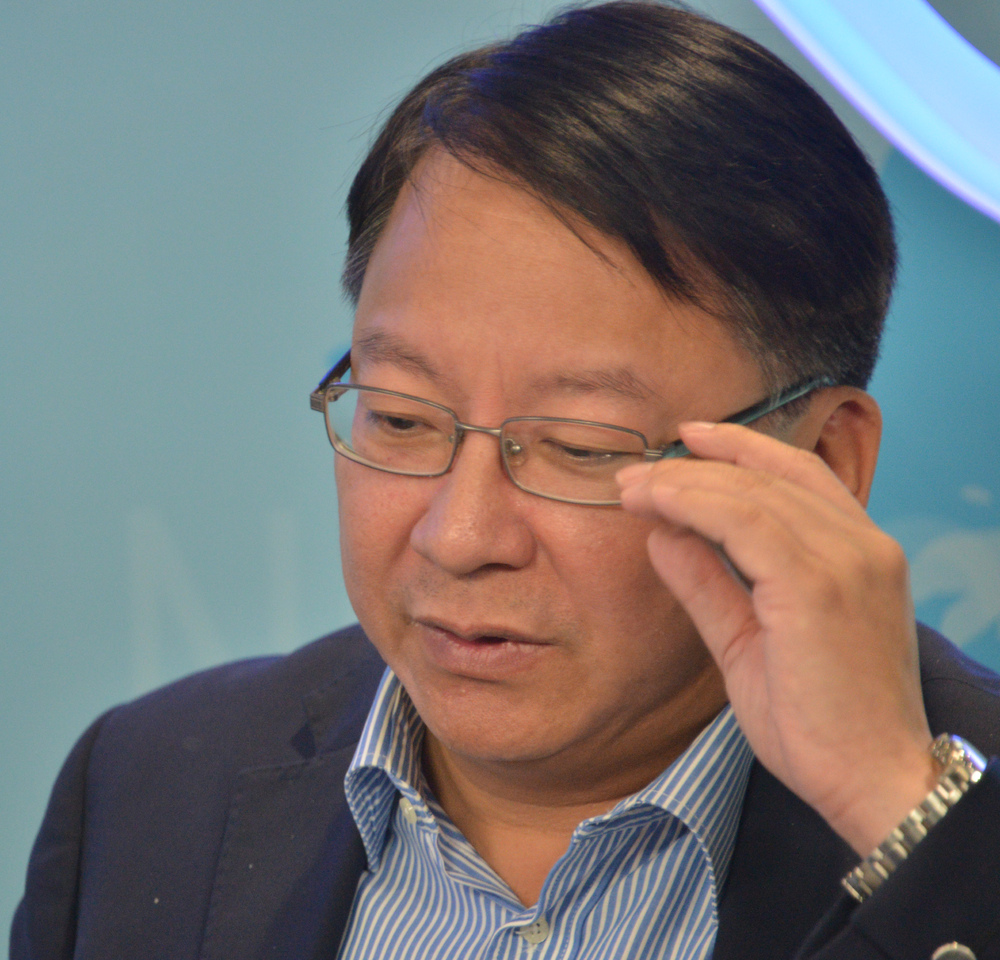 Eric Chan top choice for Chief Secretary, fresh faces for new roles in incoming administration
Eric Chan Kwok-ki, a top adviser to outgoing Chief Executive Carrie Lam, is expected to become Chief Secretary of Chief Executive-elect John Lee Ka-chiu's administration, according to insiders familiar with the matter.
Sources further confirmed that Secretary for Development, Michael Wong Wai-lun, will take a newly added position in Lee's government restructuring plan as deputy financial secretary.

Wong has been overwhelmingly tipped for the position within the government as he is familiar with land policies as the secretary for development while maintaining close cooperation with the Transport and Housing Bureau.

Due to her performance, ability to communicate, and emotional intelligence, Wong's position as development secretary is likely to be taken up by the current Permanent Secretary for Development, Bernadette Linn Hon-ho.

Sources said Linn will be a good fit under Wong, as their chemistry in their previous positions can allow them to closely cooperate in dealing with the land and housing shortage in Hong Kong.

Apart from the housing problem, anti-pandemic work is another focus of the Central Government.

Sources said Lo Chung-mau, chief executive of The University of Hong Kong-Shenzhen Hospital, is highly likely to replace Secretary for Food and Health Sophia Chan Siu-chee as the city's health minister, with the Food and Health Bureau being revamped as Health Bureau focusing on medical policies.

Incumbent Financial Secretary Paul Chan Mo-po and Secretary for Justice Teresa Cheng Yeuk-wah are both expected to stay in Lee's cabinet.

The possible appointment of Eric Chan as the SAR's number two official comes as a surprise because he is not one of the present administration's senior officials.

Since Lee quit in April to run for president, the job of Chief Secretary for Administration has been vacant, and duties have been split among Lam and other officials.

Chan was appointed to attend the weekly meeting with the chair and vice-chair of the Legislative Council's house committee beginning April 11.

Chan, Lam's right-hand man, accompanied her on many of her official trips to meet with Xi Jinping and other Beijing officials.

Eric Chan joined the Immigration Department in 1982 when Hong Kong was still a British colony as an assistant immigration officer and was once dispatched to the immigration division of the Office of the Government of the HKSAR in Beijing.

He rose to the rank of Director of Immigration in 2011 and was appointed as the director of the Office of the Chief Executive for Lam in 2017.

After Beijing imposed the national security law in Hong Kong, Chan took up the post of secretary-general of the Committee for Safeguarding National Security and was among top officials sanctioned by the U.S.

Regarding other hopefuls for the position of Chief Secretary, they include the former secretary for constitutional and mainland affairs, Raymond Tam Chi-yuen, incumbent Secretary for Constitutional and Mainland Affairs, Erick Tsang Kwok-wai, and the Secretary for Security, Chris Tang Ping-keung.