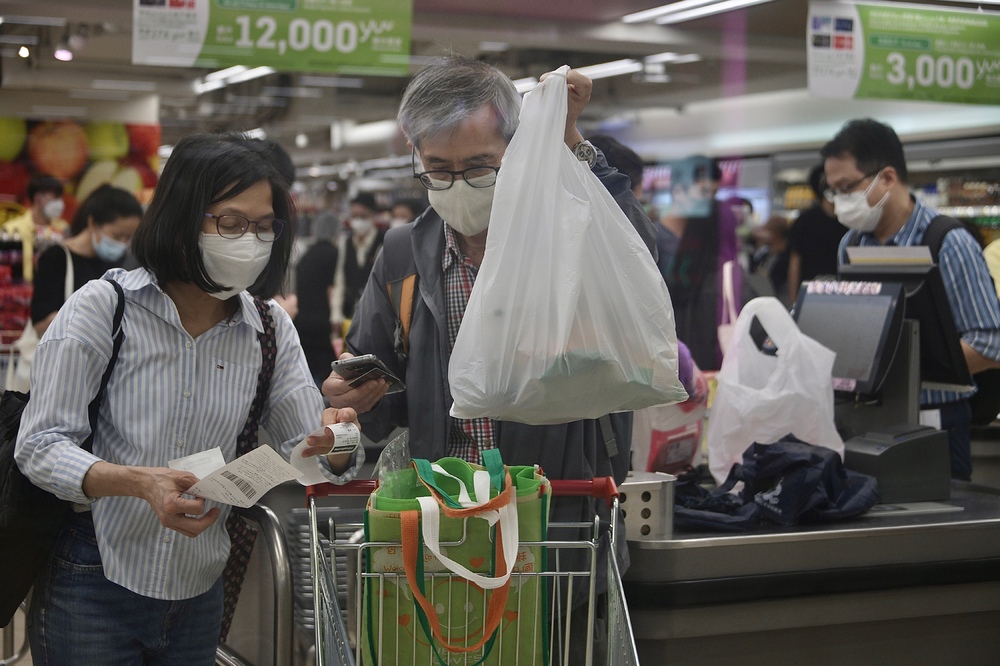 Environment bureau proposed doubling the plastic bag levy
The Environment Bureau proposed raising the plastic bag levy from the current $0.5 to $1 and expected the bill will be tabled to the Legislative Council as soon as the second quarter this year.
According to documents submitted to the Council on Tuesday, the bureau also suggested canceling the levy exemption for frozen food items.

On the other hand, the exemption for take-away food will remain but it will be limited to one plastic bag for each order.

Government first imposed plastic bag levy in 2015 and the disposal quantity of plastic bags dropped by 25 percent in the first year. Yet, the numbers rose gradually in the next few years.

The bureau also planned to impose the waste charging scheme in the second half of next year and the designated garbage bag under the program will cost about HK$0.1 per liter. The daily expenditure for a family of three would be around HK$1 to HK$2.

The bureau suggests providing the designated garbage bags to about 2.9 million households for free when the scheme comes into effect at the first stage.

It proposed a sales network for the designated garbage bags, covering over 2,900 supermarkets, convenience stores, drug store, postal offices and online shops. So far some 30 chain retail stores and 100 small-medium drug stores have expressed interest in selling the designated garbage bags.

Setting up automatic vending machine at public transport interchange or pier that connect remote and rural areas, and develop an app and a smart inventory management system for citizens to place orders for the garbage bags are being considered.

The Waste Disposal (Charging for Municipal Solid Waste) (Amendment) Bill 2018 was passed by the council in August last year. There will be an 18-month preparation period before the waste charging scheme comes into effect and a six-month adaptation period afterwards.