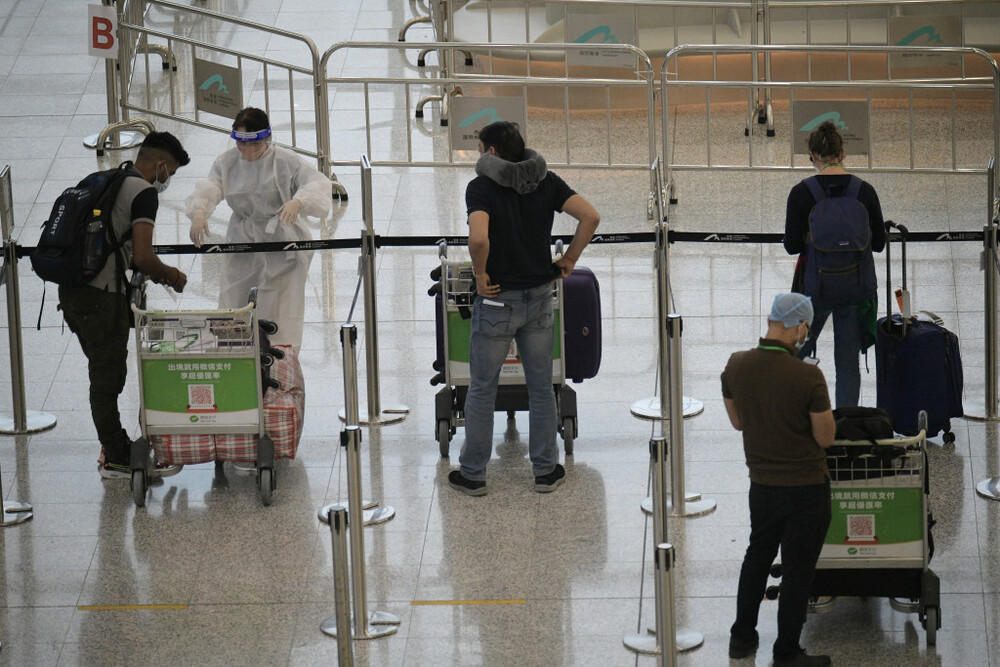 Entry quarantine rules should be loosened before year ends as harming HK' global image
The government should relax the entry quarantine rules before the year ends since it has affected the city's international image, says a business sector lawmaker.
Jeffrey Lam Kin-fung claimed on Sunday that the currently applied quarantine arrangement for arrivals has had adverse effects. It led to the cancellation of several major international events, including the 15th IDBF World Dragon Boat Racing Championships and the Hong Kong Marathon 2022.

In a radio programme, Lam called for lifting the quarantine rules as it would be "too late" if they continue to be in force until the end of the year. He cites that top executives from about 20 leading global firms will come to Hong Kong for the financial summit in November.

"The arrangement, which requires inbound travellers to provide a negative nucleic acid test result before their journey, should also be cancelled," he claimed, noting it will affect the chances for foreign enterprises coming to Hong Kong.

"Over 100,000 professionals from different sectors have left Hong Kong in the past two years - especially people from finance and accounting," he said, "the government should consider more benefits to appeal to these kinds of groups, such as tax relief, promotions for education and property, and so on."

Kelvin To Kai-wang, the University of Hong Kong's microbiologist, was in favour of relaxing the entry quarantine rules before November, pointing out the declining trend of daily confirmed cases.

"Authorities should review the distribution of resources to put into the current disease prevention methods," he said.