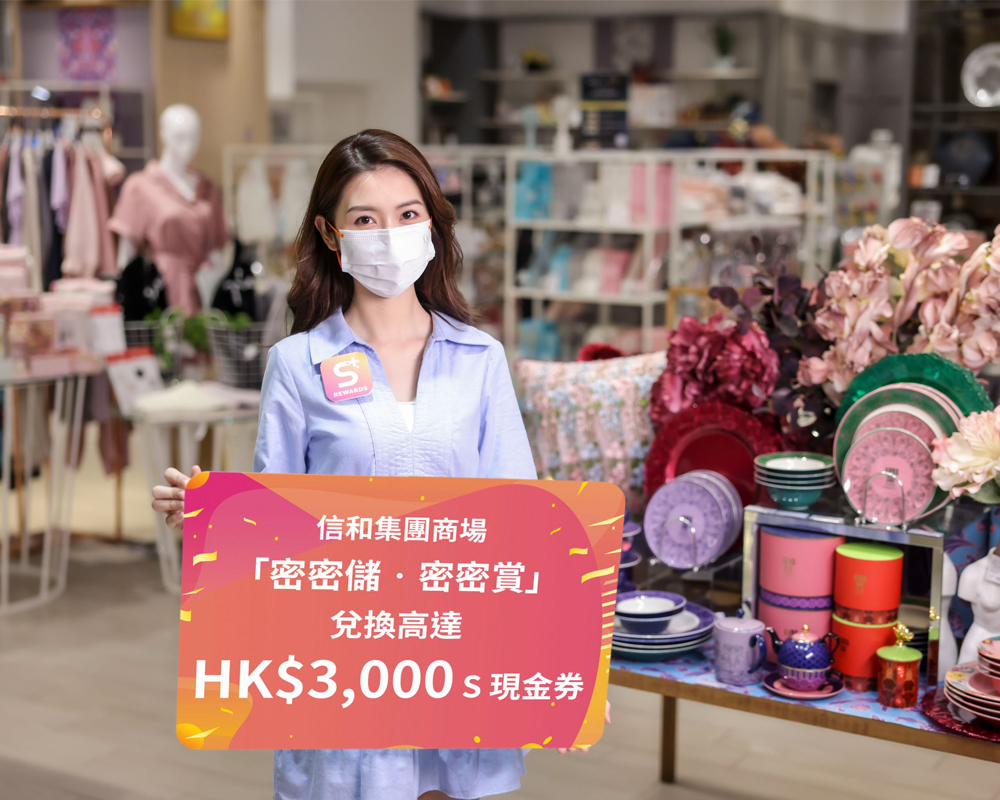 Enjoy multi-tier rewards with 'Stamp & Earn' at Sino Malls
To help consumers make the most of the easing of dining restrictions and the latest distribution of consumption vouchers, Sino Group has launched a 'Stamp & Earn' Multi-tier Reward Programme that offers a host of bonus delights.
From 21 April to 1 June, S+ REWARDS members can collect one e-stamp for each single spending of HK$250 by electronic transaction at the six Sino Group shopping malls – tmtplaza, Olympian City, Citywalk, China Hong Kong City, Gold Coast Piazza, and Tsim Sha Tsui Centre & Empire Centre. Upon accumulating a designated number of e-stamps, members can redeem up to HK$3,000 worth of S Coupons on a first-come-first-served basis while stock lasts.

Ms Bella Chhoa Peck Lim, Director of Asset Management at Sino Group, is optimistic about the reopening of evening dine-in services on 21 April. "Many restaurants in Sino Group malls have received heavy dinner bookings, and we believe business will return to pre-pandemic levels."

Chhoa further notes that Hong Kong's retail consumption market has turned the corner and local spending has rebounded in the two weeks after the first phase of the HK$5,000 consumption voucher distribution. Foot traffic and turnover at shopping malls have also increased significantly, especially over the long Easter weekend. "In particular, business for individual brands have increased up to 100% month-on-month, while business for catering, audio-visual, and electronic products have increased over 35%," she observes.